Our Awards
View our Awards Below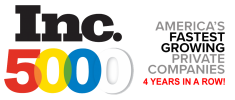 INC. 5000 America's Fastest-Growing Companies - 4 Years Running
The Original Frameless Shower Doors® once again were listed on Inc. 5000, the most prestigious ranking of the nation's fastest-growing companies for the 4th consecutive year in a row. The list represents a unique look at the most successful companies within the American economy's most dynamic segment—its independent small businesses. Microsoft, Dell, Domino's Pizza, Pandora, Timberland, LinkedIn, Yelp, Zillow, and many other well-known names gained their first national exposure as honorees on the Inc. 5000.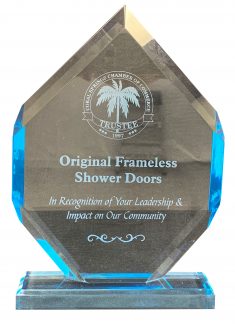 Coral Springs Economic Development Business Excellence Award
Winner of the Economic Development 2017 Business Excellence Award, The Original Frameless Shower Doors, recognizes that reinvesting in technology and personnel pays off. This why they are so unique as a complete brand, making all their own hardware and glass in house. Now, they are the first frameless shower glass door company to franchise in history, with 100 showrooms across the U.S. and 20 new ones opening each year. CEO, John Serino, is proud to have his headquarters here in Coral Springs. And we are honored to have such forward-thinking, hard-working organizations, like theirs calling Coral Springs home.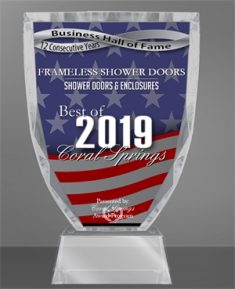 Coral Springs Business Hall of Fame
We're very humbled to be a part of the Business Hall of Fame for 12 consecutive years. For over 23 years we've been a part of the Coral Springs community and have made it our home. We look forward to continuing serving our community here in Coral Springs and also throughout Dade, Broward and Palm Beach Counties. We continue to expand throughout the entire country and hope more awards will follow.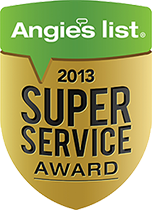 Angie's List Super Service Award
The Super Service Award is the highest honor given annually to companies by Angie's List, and it goes only to those who have achieved and maintained a superior service rating on Angie's List throughout the past year. There is no fee to accept the award and be considered a winner. Super Service Award winners are preferred among our members because less than 5% of companies on Angie's List meet the eligibility requirements of a superior service rating. While the award is given out across the country, it is not currently available in every city. A city must reach a minimum size and maturity for consideration.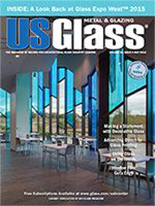 The First FuseCube to be Installed in the Eastern U.S
"We want to make a big statement with our new offering," says Mike High, vice president or operations at OFSD. "We want our consumers to see that [our company] is adding a huge amount of value at a very compelling price point. DFI, their FuseCube and the DiamonFusion coating are helping us deliver on our vision."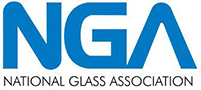 FSD is a proud member of NGA
Founded in 1948, the National Glass Association is the largest and most influential trade association serving the architectural glass, automotive glass, and window and door industries. The NGA represents nearly 2,200 member companies and produces the industry's leading events and publications.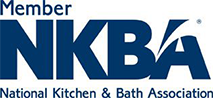 We are also a proud member of NKBA.
The National Kitchen & Bath Association (NKBA) is a non-profit trade association that promotes the professionalism of the kitchen and bath industry. Established in 1963 as a network of kitchen dealers, it has grown into the premier association of distributors, retailers, remodelers, manufacturers, fabricators, installers, designers, and other professionals. The NKBA's certification program emphasizes continuing education and career development and includes designers and professionals in all segments of the kitchen and bath industry. The NKBA has become a valuable resource for both professionals and consumers.

Member of the National Federation of Independent Business
The National Federation of Independent Business is the leading small business association representing small and independent businesses. A nonprofit, nonpartisan organization founded in 1943, NFIB represents the consensus views of its members in Washington and all 50 state capitals.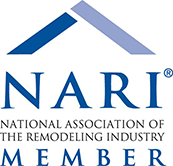 Member of the National Association of the Remodeling Industry (NARI)
The National Association of the Remodeling Industry (NARI), the only independent association dedicated to the remodeling industry is a not-for profit trade association with more than 50 years of industry experience. NARI represents professional remodeling contractors, product manufacturers, distributors, wholesalers, trade publications, utilities and lending institutions. NARI is committed to enhancing the professionalism of the remodeling industry and serving as an ally to homeowners.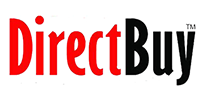 Proud Affiliate of DirectBuy
DirectBuy saves you more on over 1 million goods, fixtures and appliances for your home and family. Our members select from over 700 top brand names in the US and 500 in Canada straight from manufacturers and their authorized suppliers.