Shower Doors
View Our Shower Door Options
From Simple to Dramatic, Frameless® Has the Design
You've Always Dreamed About
The Finest Shower Doors Available: Designed, manufactured, shipped or installed by The Best Technicians ANYWHERE®. No other company has championed more innovation than The Brand That Started It All®. From our unique designs to our proprietary hardware line and our StayCLEAN® Glass, The OFSDs has changed the bathroom landscape forever. We are often copied, but no one can duplicate our simple, safe and elegant custom frameless shower doors and enclosures.
Please keep scrolling to view all styles and choose one that best suits your taste.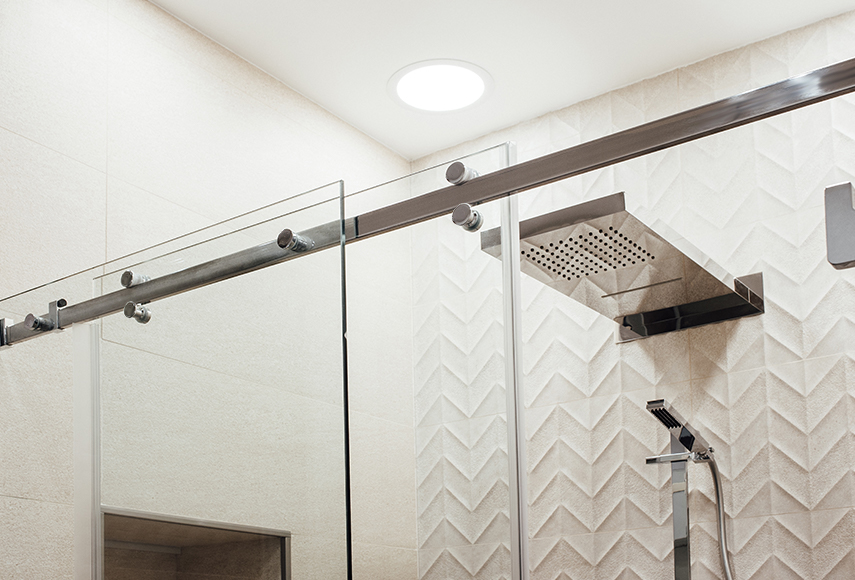 Sliding Shower & Tub Doors
Silky Smooth Sliders
The Original Frameless Shower Doors® offers a complete line of the most beautiful sliding glass shower door enclosures on the market today.
Each design has its own unique look and feel and can be made to accept a 90-degree return panel on a tub or shower or even an in-line fixed panel on a seat or bench. Every enclosure is custom-made just for you. You get to choose whatever type glass, handle, towel bar, finger pull or knob you desire. You can even have us sandblast any design you choose directly into the shower glass! Our design experts will gladly help you choose the sliding glass shower door design that best suits your style and needs.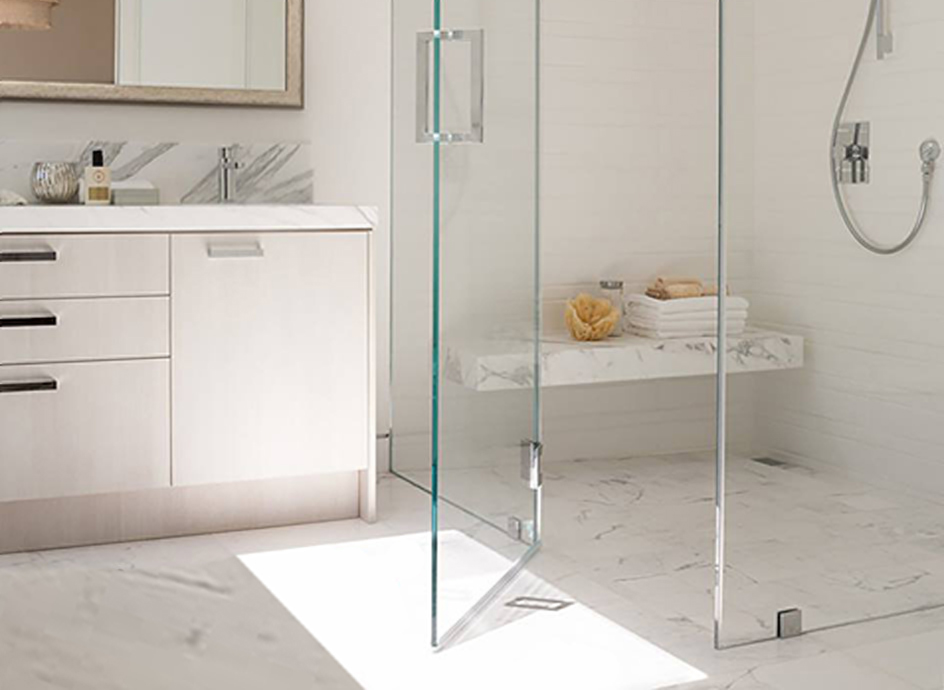 Swinging Shower Doors
Styles From Modern to Traditional
Our totally Frameless® swinging glass shower door designs require no unsightly "U" channeling that some will insist you need! We are here to tell you that you don't. Just about all of our swing designs come in a totally Frameless® look. Our proprietary hardware line ensures each configuration is 100% safe. Each hinge, clamp and handle is tested and retested at our training and manufacturing facility located in Coral Springs, Florida.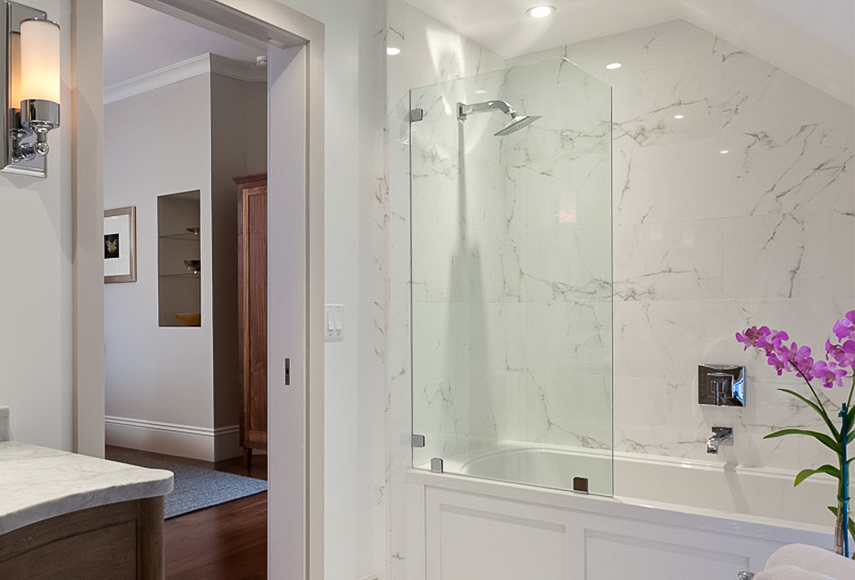 Splash Guards/Spray Screens
Durable & Brilliant
Spray panels, as they are also commonly called create a minimalist look. They are used with open floor plans, with many having a rain showerhead since the opening is typically half open. Fixed panels only cover a portion of where the water disperses. Some are fastened to the ceiling, while others are screwed to the floor and ceiling depending on the given layout.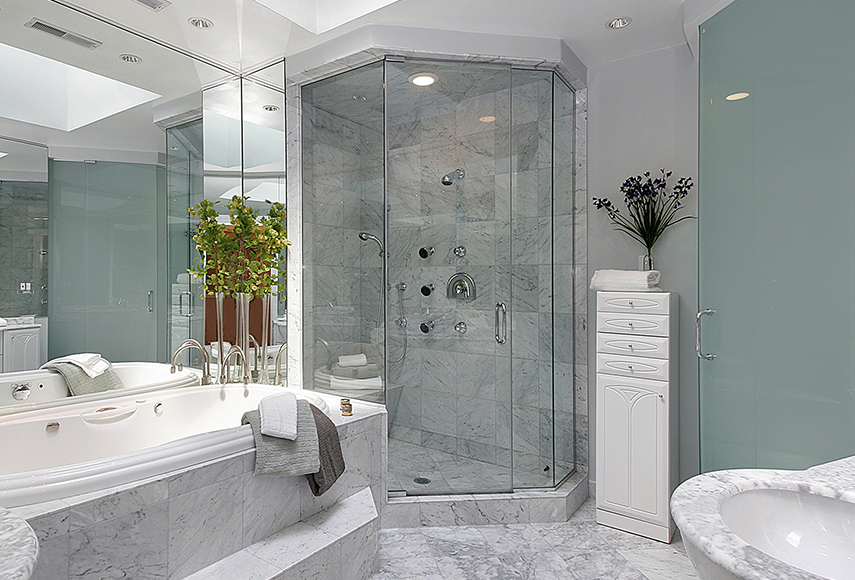 Steam Units & Custom Enclosures
All of our Frameless® steam and custom shower enclosure designs are nothing short of spectacular. Each design is carefully laid out by one of our many in-house tech advisors, ensuring each customer gets what they want. Some prefer an operable transom to let the steam escape after a long hot bath. Some simply prefer that the glass go all the way up to the ceiling, creating a very dramatic look. Quickly shoot us a pic of your opening and we will start working on a design that we know you will love.