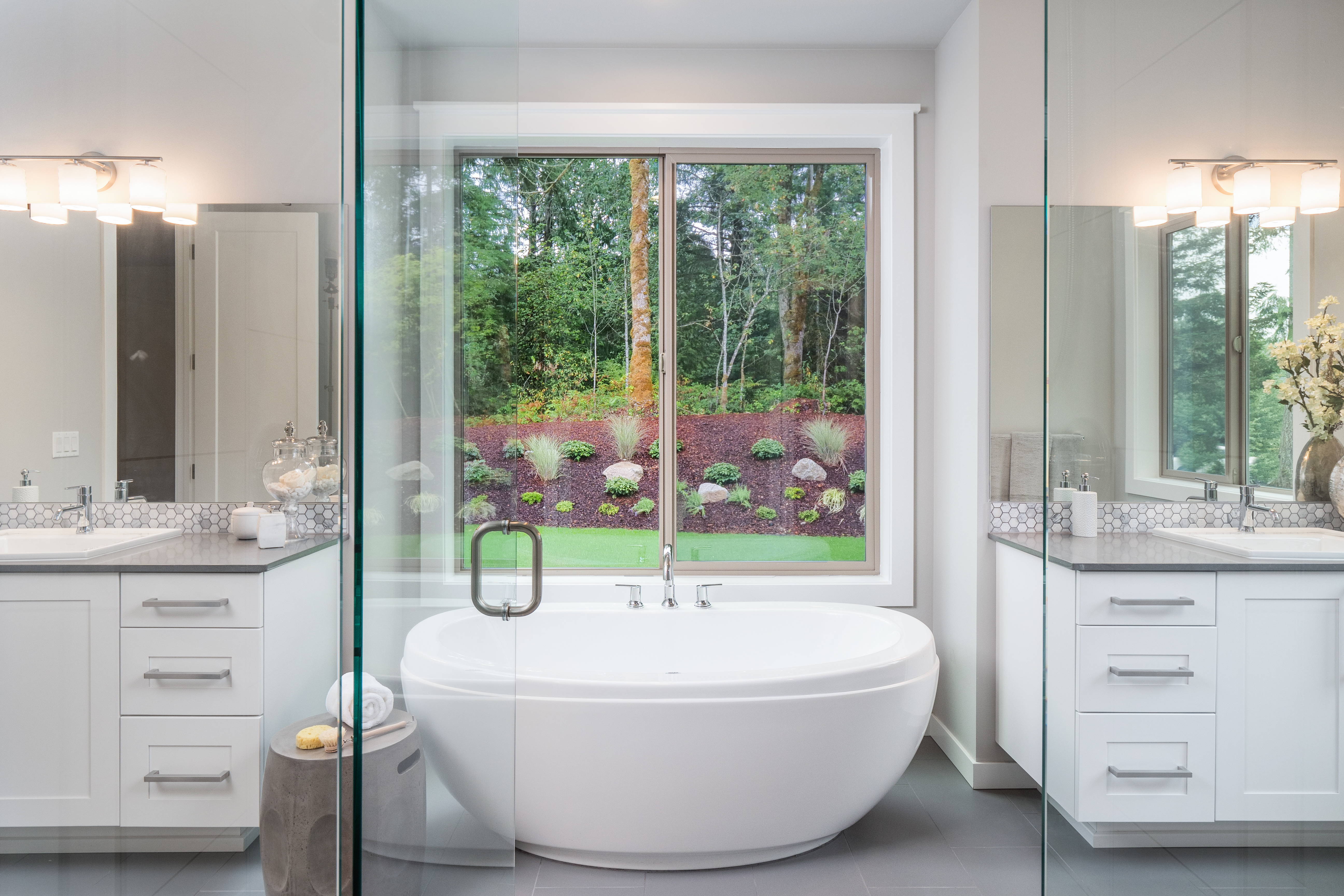 Custom Made. Made Easy®
From measure to install, our customers are always first
Here at The Original Frameless Shower Doors® we custom make affordable all-glass shower door enclosures that will fit your shower opening perfectly. It's like getting a custom-tailored suit that only fits you. The glass is cut precisely and will conform to the shower wall leaving you with no gaps or unsightly channels. All our custom shower doors are made by us and are certified by the SGCC (Safety Glazing Certification Council) ensuring the finest tempered glass made. We are the only branded manufacturer that sells directly to you, a custom-made truly frameless shower door enclosure. Every piece of glass is stamped with our safety seal ensuring it was custom made by us just for you.
We take great pride in making sure all of our installers are professional and highly trained. Our installers are full-time employees of The Original Frameless Shower Doors®. Every installer attends our weekly classes in our very own training facility, The Frameless University™, where they are taught the tricks of the trade, cleanliness as well as update them on the latest products available. Our installers are true experts in their craft and certified to install any type of frameless shower door enclosure. Expect to be impressed with their friendly manner, expansive insight and attention to detail. We are constantly striving to be better at an industry we feel we have created.
About Us
For over 25 years we have designed, manufactured, installed or shipped custom glass frameless shower door enclosures for homeowners and contractors.
We are the largest licensed frameless shower door installation and design brand that owns a state-of-the-art manufacturing facility. Since we are the manufacturer, we offer the absolute highest quality glass and hardware, at the absolute lowest cost to you. When one of our custom designed and built shower enclosures leaves our facility, we stamp our name on it as well as your name engraved right into it. This is our personal guarantee that your glass is unique and has been handcrafted just for you at our manufacturing facility.
We're changing the way buying a shower door is done™