The Finest Shower Door Available. Designed, Manufactured, And Installed by The Best Technicians Anywhere®
Here at The Original Frameless Shower Doors® we custom build affordable shower enclosures that will fit your shower opening perfectly. It's like getting a custom-tailored suit that only fits you. The glass is cut precisely and will conform to the shower wall leaving you with no gaps. All our custom shower doors are made by us and are certified by the SGCC (Safety Glazing Certification Council) ensuring the finest tempered glass made. We are the only branded manufacturer that sells directly to you, a custom-made truly frameless shower door enclosures. We even engrave your name on the bottom of each piece we make ensuring it was custom made just for you.

Certified Installers
Installation Direct From the Manufacturer

Lifetime Warranty
When we Install your Glass

Contractors Loyalty Program
Are you a Contractor? Join our Loyalty Program!
Our Professionally Trained Installers make sure that...
Take accurate and precise measurements
Quickly, safely and efficiently install your new glass doors
Clean up after completion the task
Maintain the highest levels of professionalism
And all this without breaking the bank!
When it comes to bathroom design, the shower has been a neglected yet critical component. But no more. Our custom glass shower doors are frameless, timeless, and provide a level of class, style and sophistication that is unmatched by other options.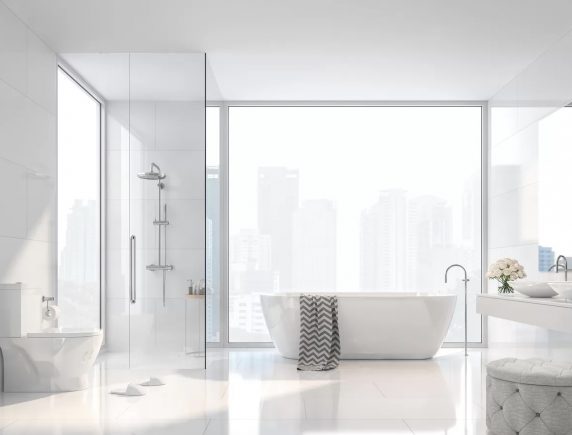 Custom Glass Frameless Shower Door Installation
We take great pride in making sure all of our installers are professional and highly trained. Our installers are full time employees of The Original Frameless Shower Doors. Every installer attends our weekly classes in our very own in-house school where they are taught the tricks of the trade, cleanliness as well as update them on the latest products available. Our installers are true experts in their craft and certified to install any type of frameless shower door enclosure. Expect to be impressed with their friendly manner, expansive insight and attention to detail. We are constantly striving to be better at an industry we feel we have created.
Benefits of Custom Glass Shower Doors:
Unique Design
Frameless Shower Doors are the perfect complimentary addition to any bathroom, with clean frameless lines, minimalist appearance, and elegant craftsmanship that can be customized to match any shape or style.
Openness and Size
Much like open floor plans in other living spaces of your home, utilizing custom glass shower doors can open your bathroom space, making it feel larger and enhancing the spacious and luxurious feel of the room.
Cleaning & Maintenance
The benefits of custom glass shower doors goes well beyond aesthetics. Our trademarked StayCLEAN® Stain-resistant glass ensures your shower walls remain crystal clean no matter what you throw at them.
Need Help? An Expert will Call You!

Reno Showroom Locations Near You: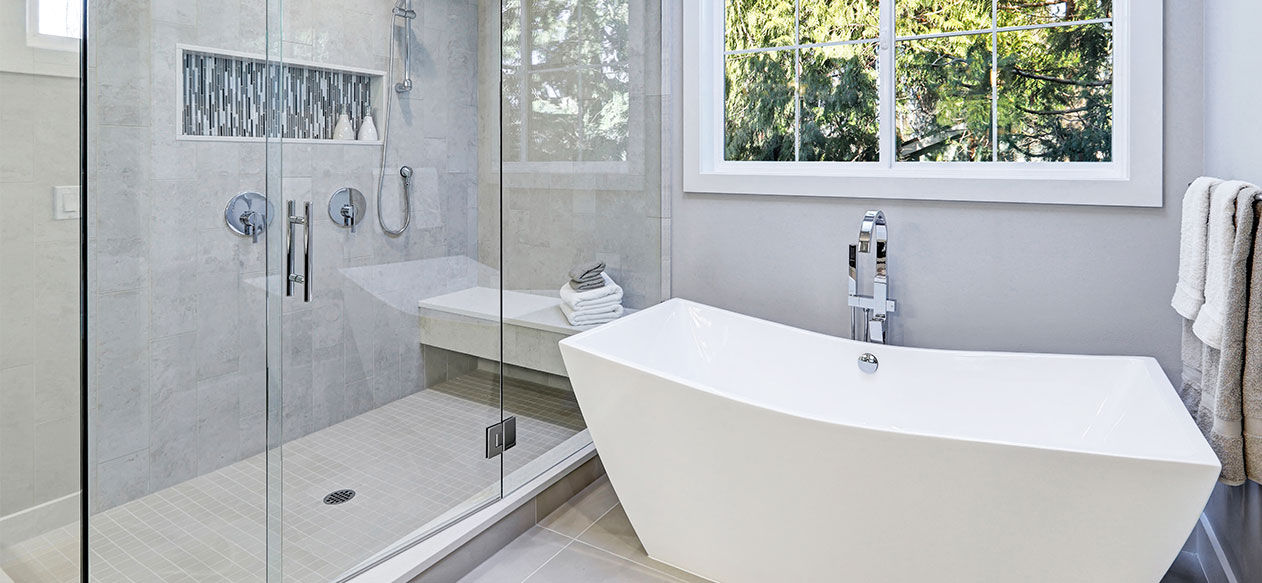 Shower Door Repair or Replacement in Reno
Shower doors are great…when they do their job. But when things go amiss, homeowners are faced with the challenge of deciding whether or not to replace their shower door, or try to patch and repair the existing unit.
A damaged and worn shower door is not only an eye sore, but also frustrating and dangerous to use. Let's look at the most common issues that can be, in most cases, reasonably repaired.
Excessive leakage due to worn or faulty seals
Corroded or peeling hardware
Door alignment issues
Cracked and damaged caulking