The Best Technicians ANYWHERE®
How Frameless Shower Enclosures Work
As you find yourself in the market for new shower doors, it's essential to understand your options. Frameless shower enclosures, semi-frameless shower doors, and framed shower doors are all viable options on the market. Here's a little more about distinguishing the difference between the main types of glass shower enclosures for your context.
Frameless Shower Enclosures and Doors – The name is exactly as it sounds. This option eliminates any metal framing around the door or enclosure. The panels are held in place using durable and strong clips, hinges, and caulk joints. Frameless shower enclosures offer a stable option, typically using glass that is either 3/8 or 1/2-inch thick. Frameless shower enclosures offer a beautiful and elegant look for a modern bathroom. They are often the most popular choice for bathrooms for their look and appeal.
Semi-Frameless Shower Doors – These doors look precisely as they sound. Some of the edges are framed, and some are not. While they contain less bulky metal than a framed door, they still don't have the clean and minimalist look that their frameless counterparts have. These doors are often built from thinner glass because of the metal tracking.
Framed Shower Doors – These doors are built to be surrounded by bulky metal framing. These are often built with the thinnest glass and are the most budget-friendly but the least durable.
Frameless Shower Enclosures Offer an Elegant Option
Frameless shower enclosures are either swinging or sliding. Swinging shower enclosures can either contain one door or a set of double doors. Metal hinges will be used to attach each panel to the wall, while vinyl seals help contain water. Remember that you'll need more clearance to use swinging doors vs. sliding doors.
Some homeowners may prefer sliding glass shower enclosures to swinging because you won't need to worry about clearance issues. There are innovative methods for incorporating sliding glass doors into a frameless design to give homeowners the same levels of elegance they expect from this choice. This allows you to bring the most appealing design traits into your bathroom without the bulky frames.
Popular Types of Frameless Shower Enclosures
Below are some popular designations used to describe frameless door options that consumers should be aware of:
In-line shower door – This refers to any door in which the glass door is installed next to a glass wall on the same plane.
Right angle shower – When glass meets glass and walls at 90-degree angles.
Steam Showers – The steam showers are sealed from floor to ceiling to trap the shower steam inside the enclosure.
Types of Shower Door Glass
Frameless shower enclosures are made from tempered glass for added durability and reduce the likelihood of shattering. Clear tempered glass is the most popular choice because it shows off the tile work inside the shower and makes it appear roomier. It creates a bright and open ambiance within the room that is popular with homeowners and transcends bathroom styles. The surface of clear glass is also easier to clean.
Whether it's privacy reasons or individual aesthetics, sometimes homeowners prefer other types of glass. Some options might include:
Frosted glass (sometimes referred to as acid-etched) – This type of glass creates a privacy guard that prevents people from looking into the shower.
Pattern glass – An assortment of patterns can be etched into the glass.
Cast glass – This type of glass can be created by pouring molten glass into a mold.
Tinted glass – Some glass manufacturers may offer color tints.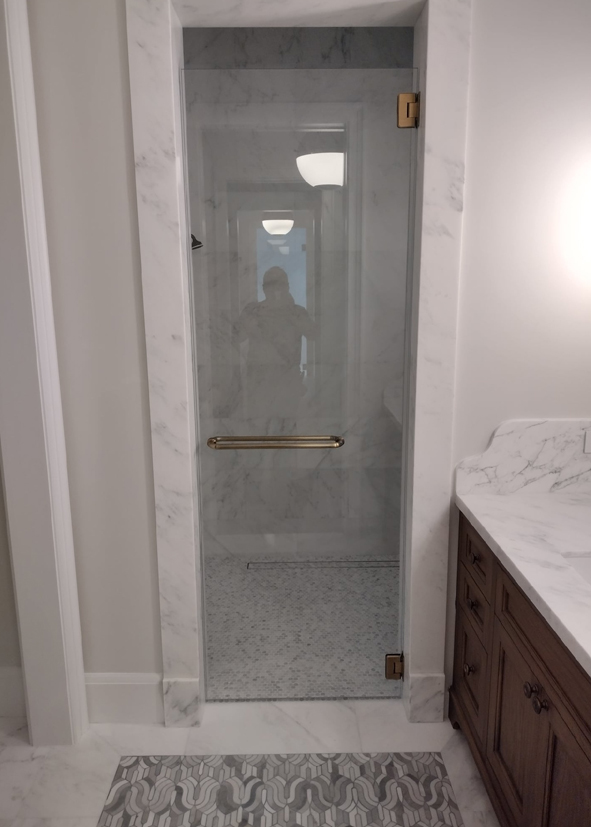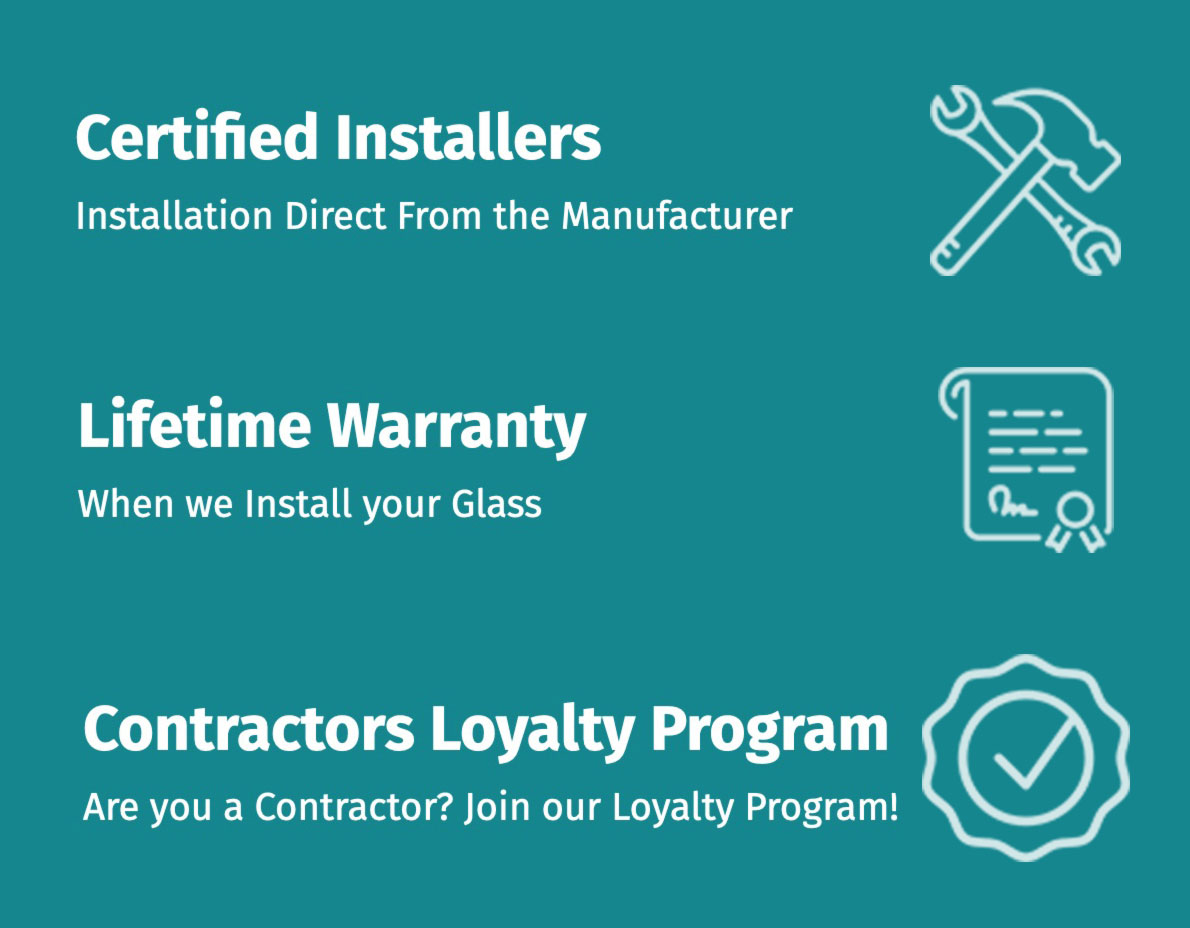 Buy Your Frameless Shower Door Enclosure
If you're in the market for frameless shower doors, it's helpful to have a little background on the types of doors available and what they might mean for your bathroom. At The Original Frameless Doors®, our friendly staff can walk you through the ordering and design process to ensure you get the frameless shower enclosures you want. Give us a call or fill out our form today to get started!