About Us
About The Original Frameless Shower Doors
You're buying directly from
The Brand That Started It All™
The Original Frameless Shower Doors® are the true pioneers in the frameless shower door industry.
We are the nation's only true buy-direct frameless shower door brand. Our state-of-the-art manufacturing facility is equipped with the latest glass fabrication machinery, our own StayCLEAN® water & stain resistant glass and the best glass artisans anywhere. All designed to provide you with a one of a kind, custom all-glass frameless shower door or enclosure that fits perfectly to your finished opening. We never use any unsightly U channels or framing. All our glass is certified and tested to the absolute highest standard in the industry by the Safety Glazing Certification Council (SGCC). This insures you're getting the safest glass available anywhere because your family's peace of mind always comes first. Always custom made, made easy at buy-direct prices.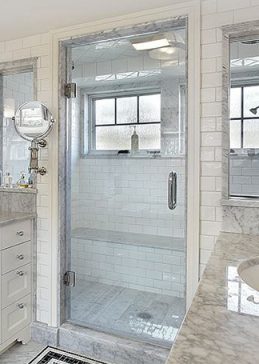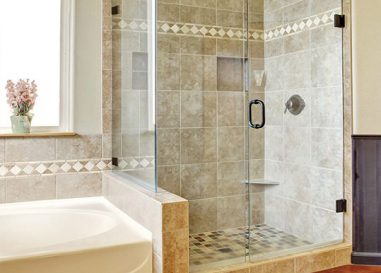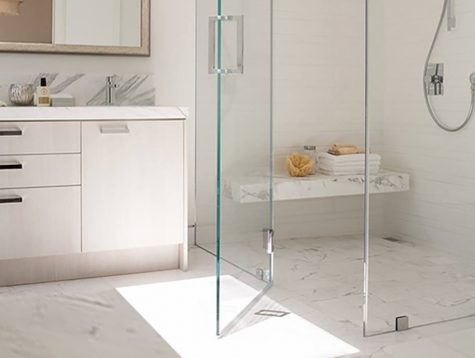 For Over 30 Years...
The Original Frameless Shower Doors® is the nation's oldest and largest frameless shower door brand and the only one that sells, manufacturer's and installs our own products. Our proprietary hardware line and StayCLEAN® glass can only be purchased through us and comes with a full lifetime warranty.
Our beautiful frameless shower doors are on display in over 120 showrooms throughout the country. We continue to grow year after year due to our relentless pursuit of innovation and perfection. After 30 years, we are considered the leader in the industry, and we intend to keep it that way.
The Finest Shower Door Available.
Designed, Manufactured Shipped or Installed by the Best Technicians ANYWHERE®
The Original Frameless Shower Doors®, the leading manufacturer and the only frameless shower door brand licensed to install proudly brings you InstallationEASY®
No other glass shower door manufacturer or retailer offers you the ability to create and design your custom shower door online. Through our easy to use door builder you can choose the style or layout of your choice and accessorize the shower door or enclosure that best suits your style and needs. At the end of your design experience, not only will you get the look you want you'll receive an email of that cost and assigned one of our experienced technicians to work with you through the entire project. The ease of buying and installing your frameless glass shower door will become more and more evident. Our InstallationEASY® zero-fabrication frameless shower doors and enclosures allows just about anyone the ability to measure and install just like one of our in-house pros. We've designed the whole process with the DIY customer in mind
Remember, here at Frameless, there are no middlemen or subcontractors. Everyone here is a full-time employee of The Original Frameless Shower Doors® and our best asset, is you the customer!
Need Help? An Expert will Call You!

Customer Testimonials
See what our Customers are Saying about our Frameless Shower Doors!
A small word to say that my husband and I are very satisfied with out bathroom frameless shower doors which were recently installed. You have professional employees, fast delivery of the product and immaculate installation. Wouldn't hesitate to recommend the company to my friends and family.
If you're a fairly competent do-it-yourself-er who wants the best quality custom shower door for a very good value, you may confidently proceed with Frameless Shower Doors.
I've ordered twice with this company and have gotten my products faster & better than anything available locally. I've been very happy with their service as well.
The Original Frameless Shower Doors® Is A Cut Above The Competition
For over 30 years, The Original Frameless Shower Doors® has separated itself thanks to its stunning products and dedicated team. Over the years, we've worked tirelessly to bring frameless shower doors to Americans across the country, and we're always looking for the next opportunity to take your bathroom to new heights.