The Best Custom Enclosures You'll Ever Find
One of the most overlooked customizations for your shower is an enclosure. There are many potential benefits to adding a custom enclosure, but first, you need to understand what they are and how custom enclosures work. This will teach you all about custom enclosures so that you can decide whether or not it's something that would be right for your own home. We offer a large selection of custom-made showers, including custom sliding doors & custom curved corner entry walk-in showers for residential and commercial applications. Information can be found here.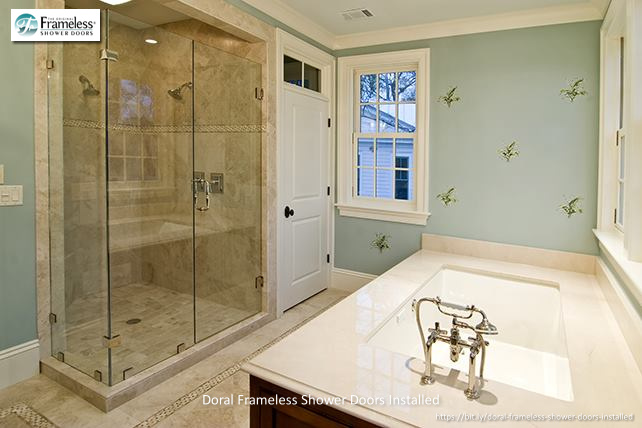 With combined experience, we have what it takes to satisfy all of your needs for custom bathrooms, no matter how small or big they may be. We have been manufacturing custom showers, and now we are proud to offer our expertise online. We manufacture all of our custom glass right here at the factory, so you can be sure that your custom piece will arrive on time and be ready to install as soon as it arrives. Our team has an excellent reputation throughout Doral, Florida, when it comes to customer satisfaction because, after every installation, they do a walk-through with their client before leaving just to make sure everything is perfect. – custom bathroom design services in Doral, FL. See here for information about Frameless Shower Doors In Doral, FL.