Half Wall Shower Enclosure





Add a Fresh Look to Your Bathroom With a Half Wall Shower Enclosure
If you want to add a fresh look to your bathroom, a Half Wall Shower Enclosure is a great choice. These enclosures take up a lot less space than sliding shower doors and are available in a variety of styles.
They are also easy to clean and won't collect soap scum and mildew like traditional showers. They also allow for more light to enter your bathroom, creating an open and airy feel.
Our Design Process is Simple, Free, and Enjoyable from Concept to Completion!
With a custom shower, you get to choose your stall dimensions, number of fixed panels, angles at which panels meet adjoining surfaces, and more. You can even customize your hardware styles, hardware finish, and glass patterns or even etching.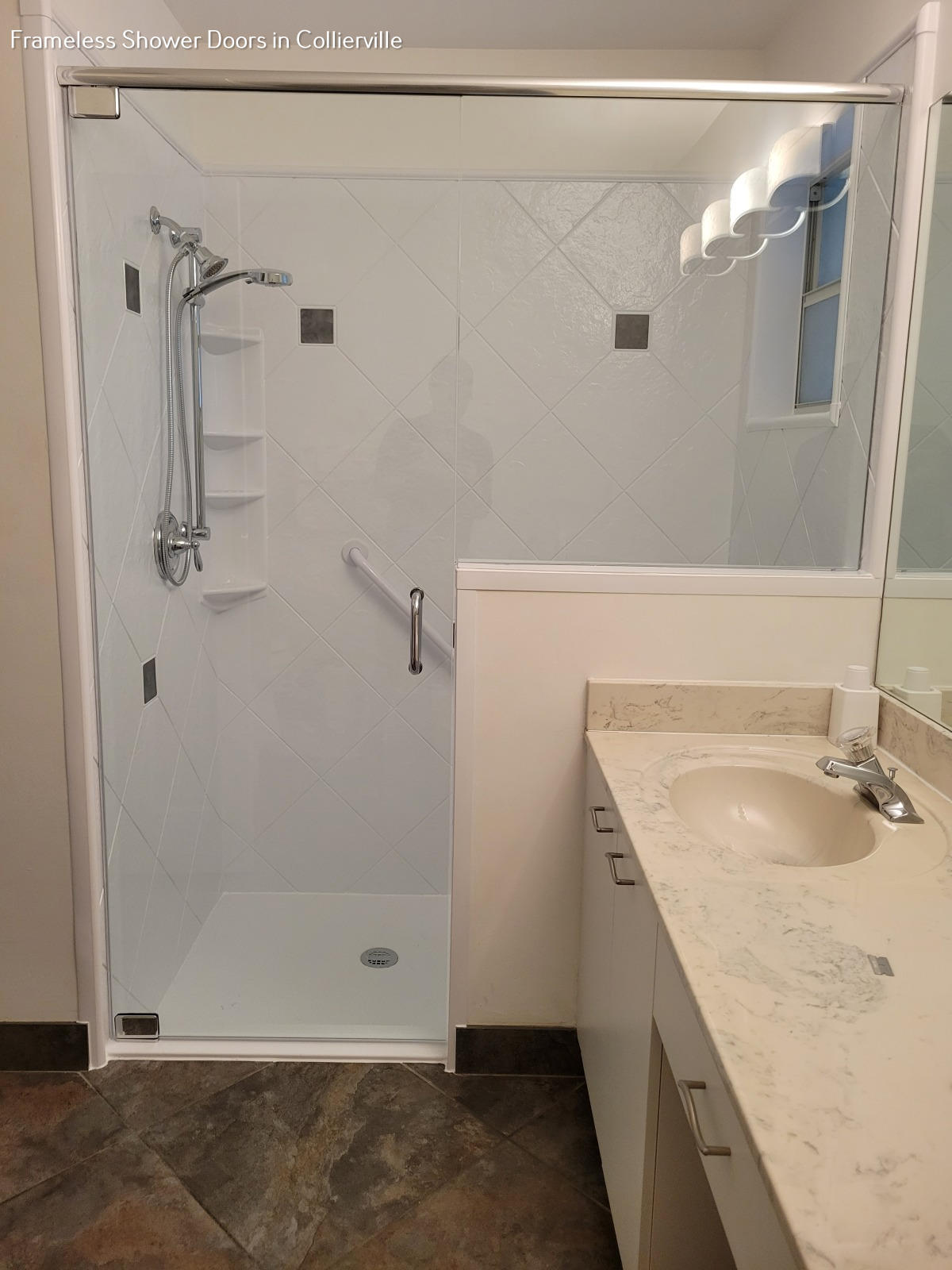 Easy to Clean
A half wall shower enclosure is a practical choice. They have one frosted and one etched side of the glass to help keep smudges and fingerprints from being visible.
These doors also open outwards to allow for easy cleaning. However, they require attention to the gaskets underneath them that prevent water from leaking outside the shower stall.
They can be cleaned using a hand-held squeegee and dried with a microfiber cloth. You should make it a habit to wipe the squeegee down after each use to reduce soap scum buildup.
The glass is usually tempered, which means it's less likely to chip or break if dropped. It's also a good idea to buy a no-rinse spray cleaner to spray on your shower glass after each use, as it helps break down soap and prevent hard-water spots from forming.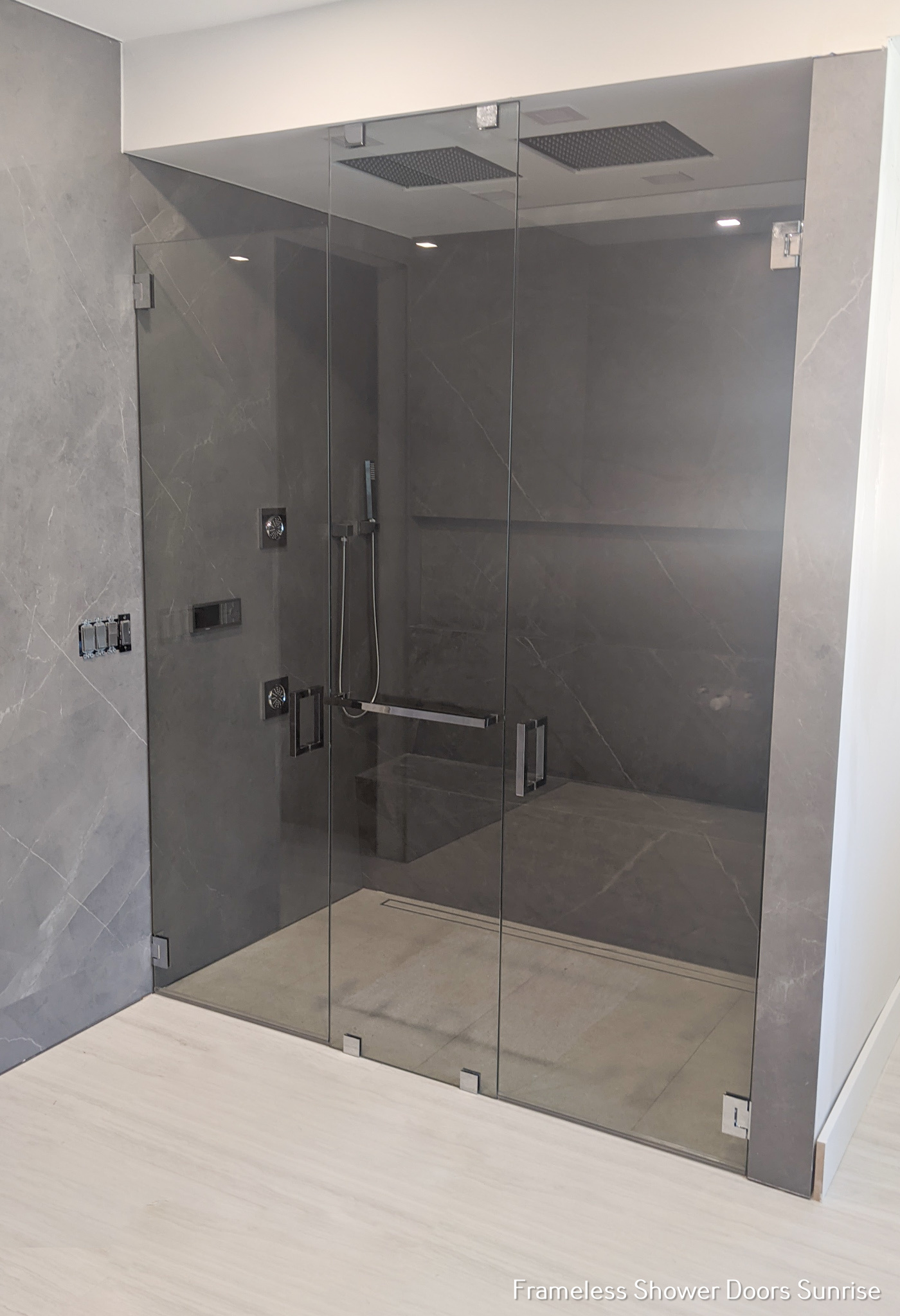 SHOWER ENCLOSURE OPTIONS

Half Wall Shower Enclosure
Frameless Shower Enclosure with Knee Wall
Glass Shower Enclosure with Half Wall
Half Wall Shower Enclosure
Pony Wall Half Wall Shower Enclosure
Shower Enclosure Half Wall
Aesthetically Pleasing
The Half Wall Shower Enclosure is a highly aesthetically pleasing option for any bathroom. Not only is it affordable, but it also comes in a wide range of styles and designs that suit any decor scheme.
The most popular type of this shower enclosure is a pony wall, which consists of a wall that is three or four feet tall and covered with glass. It gives this shower enclosure an interesting look and adds to its privacy level.
This type of glass is available in various thicknesses and finishes. Some even come in a tint or texture.
If you're going for a simple, minimalistic look, a frameless glass shower is a perfect option. Its clean lines and lack of hardware create a sleek, modern feel that works well with most bathroom design schemes.


Saves Space
A half wall shower enclosure is a great way to save space without sacrificing functionality. They also make small bathrooms feel much larger by improving lines of sight and letting in more light.
They are also more cost-effective than traditional showers because they don't require glass panels on all sides and are doorless to boot. To get the most out of your money, measure your space first and then shop around to find an enclosure that best fits your budget.
The most important thing to remember is that the half wall shaped shower is the best way to save space and still have a modern looking bathroom. Besides, there are several other benefits to the small shower enclosure that are sure to impress your guests and increase your home's value. If you're in the market for a new enclosure, check out our selection of top-quality glass shower doors and related products. You won't be disappointed!
Why Hinged Shower Doors
Opting for a custom hinged glass shower door can elevate the style of any modern bathroom, especially those with curved designs. Additionally, they are a practical solution for older homes that require bathroom modifications to accommodate elderly or disabled family members.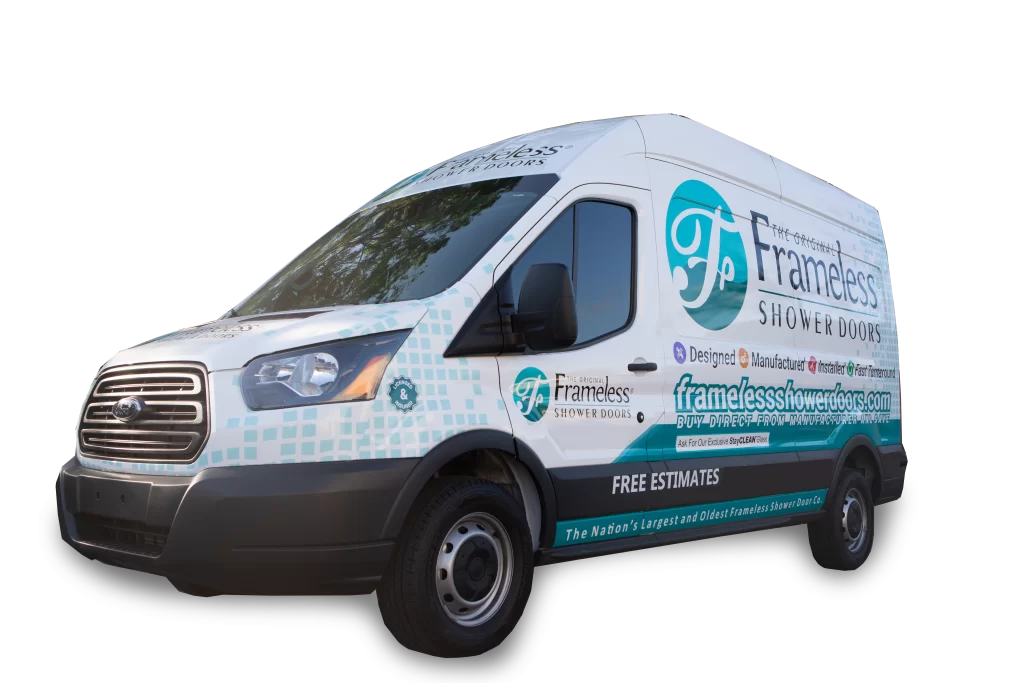 High-Quality Frameless Shower Doors - Custom Glass Frameless Shower Enclosures & Door Installation
We take great pride in making sure all of our installers are professional and highly trained. Our installers are full time employees of The Original Frameless Shower Doors. Every installer attends our weekly classes in our very own in-house school where they are taught the tricks of the trade, cleanliness as well as update them on the latest products available. Our installers are true experts in their craft and certified to install any type of frameless shower door enclosure. Expect to be impressed with their friendly manner, expansive insight and attention to detail. We are constantly striving to be better at an industry we feel we have created.