Neo Angle Shower Enclosure Kits





Neo Angle Shower Enclosure Kits
Whether you're looking for a space-saving solution or a sleek frameless look, neo angle shower enclosure kits can help you transform your bathroom.
These showers feature tempered glass panels and easy-to-clean shower pans for a modern design. They're also highly accessible, with a low threshold to make getting in and out easier.
Our Design Process is Simple, Free, and Enjoyable from Concept to Completion!
With a custom shower, you get to choose your stall dimensions, number of fixed panels, angles at which panels meet adjoining surfaces, and more. You can even customize your hardware styles, hardware finish, and glass patterns or even etching.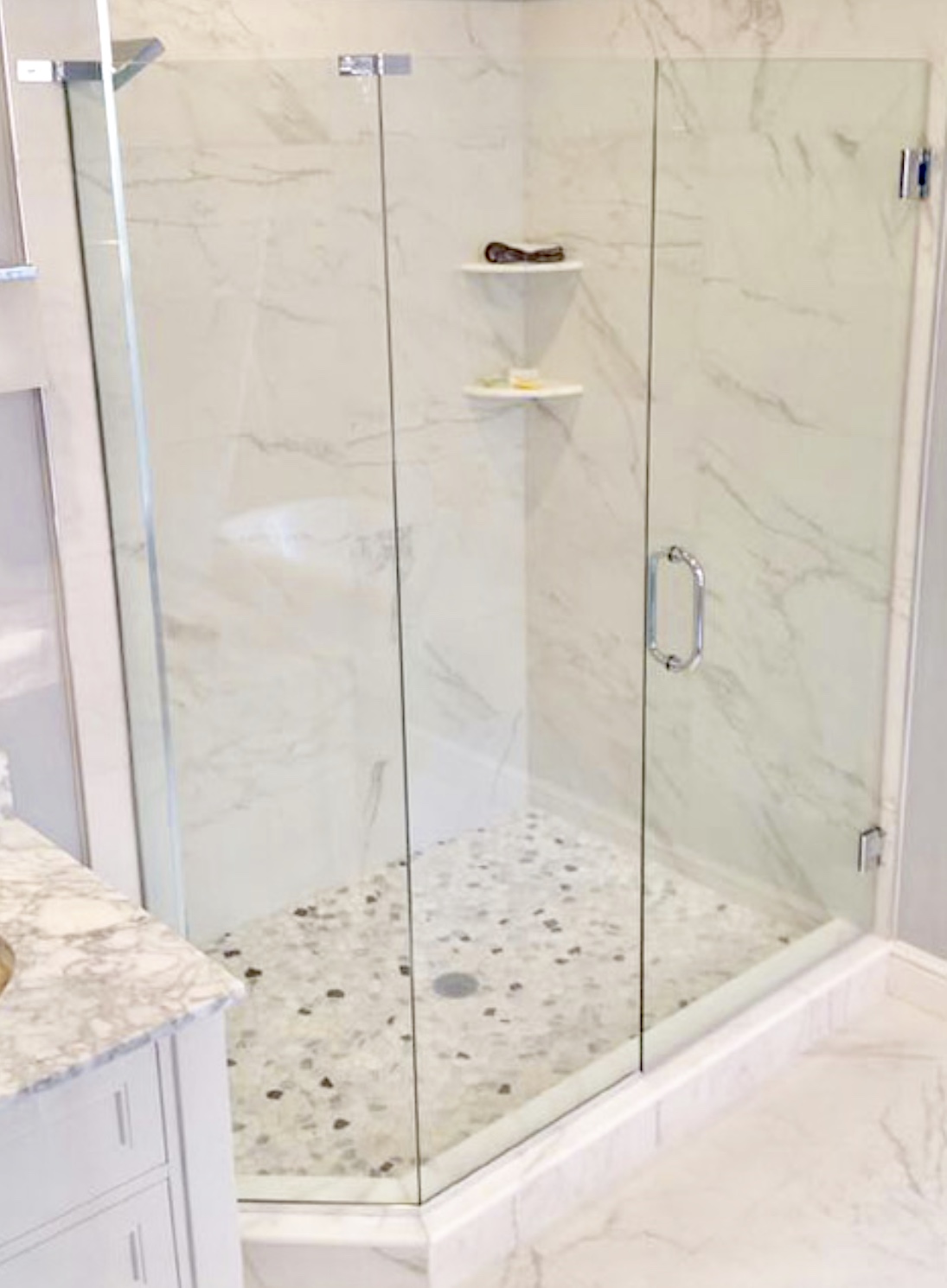 They are highly customizable
Whether you're looking to upgrade your current bathroom or you want to design your dream space, Neo Angle Shower Enclosure kits are highly customizable. They come in a variety of sizes, shapes, and finishes to fit your space and your style preferences.
Some enclosures are completely frameless, while others feature a combination of framing and glass door panels. These enclosures have a sleek, modern look that blends seamlessly with any bathroom aesthetic.
Another way to customize your enclosure is to choose the hardware. There are a variety of options for both frameless and semi-frameless hardware, including handle shapes, hinges, and clips with beveled or squared edges, as well as various finishes.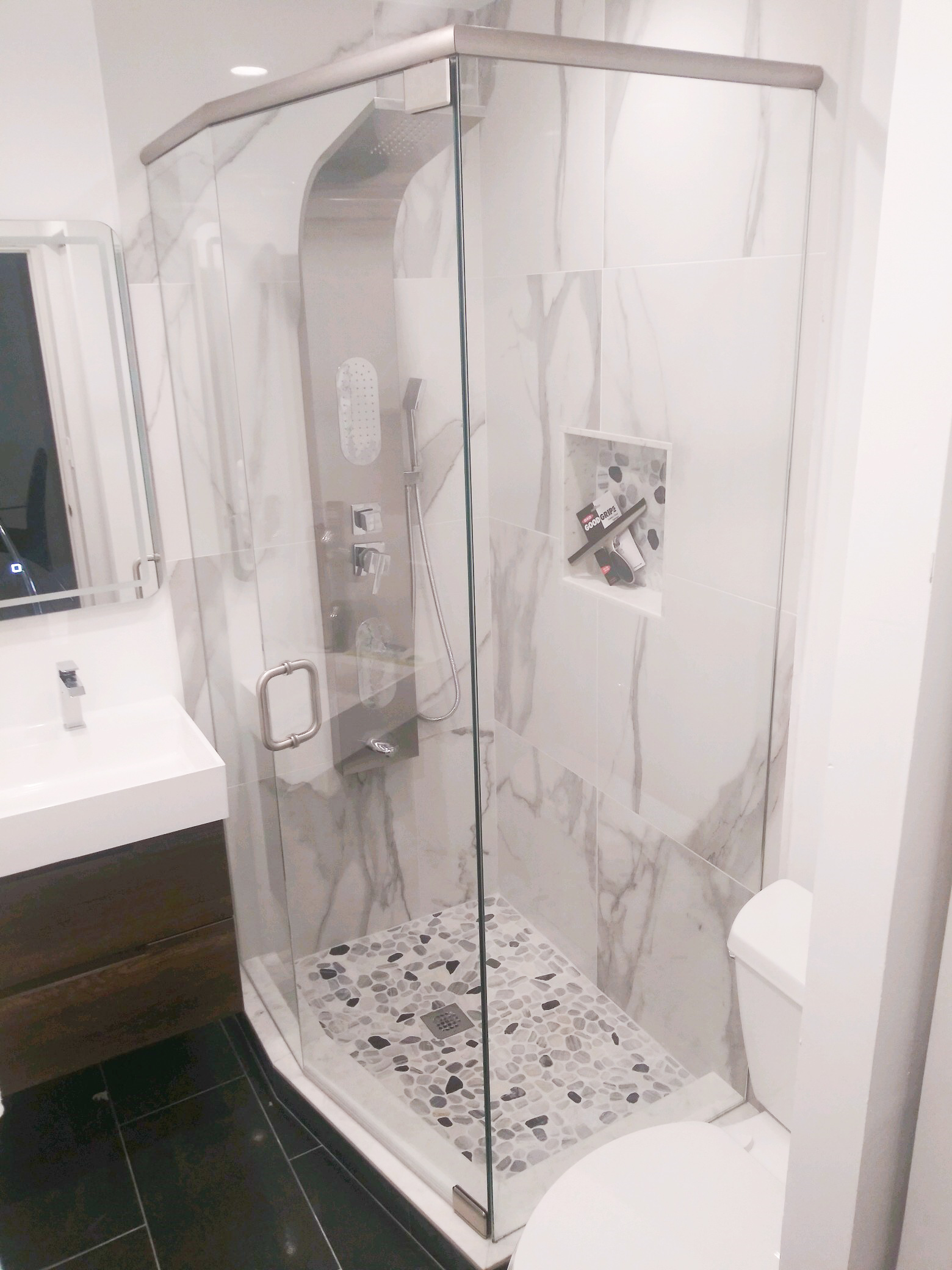 SHOWER ENCLOSURE OPTIONS

Neo Angle Shower Enclosure kits
French Door Shower Enclosure
Neo Angle Shower Enclosure
They are less expensive than other showers
If you want to save space in your bathroom but still want a sleek, modern look, a neo angle shower enclosure kit is the perfect solution. They come in one, two or three pieces so they are easy to install and will complement any existing bathroom design.
These neo angle showers are often less expensive than other shower options, such as tub-and-shower combos or walk-in tubs. This is due to the fact that they are typically much smaller and do not require extensive remodeling of your bathroom.
The best neo angle shower kits include a base pan, back wall and basic components like a shower head and valve to make the installation process quick and simple. They also come in a variety of colors to match your bathroom's style.


They are easy to maintain
Neo angle showers are designed with tempered glass panels and an easy-to-clean shower pan. They are perfect for a detached or en suite bathroom.
These corner showers come in one, two, or three-piece units for quick installation. They also have minimal grout lines to minimize cleaning and maintenance.
They are available in a wide variety of colors to match any bathroom design. They are also highly customizable and can be used for both tubs/showers and stalls.
Why Hinged Shower Doors
Opting for a custom hinged glass shower door can elevate the style of any modern bathroom, especially those with curved designs. Additionally, they are a practical solution for older homes that require bathroom modifications to accommodate elderly or disabled family members.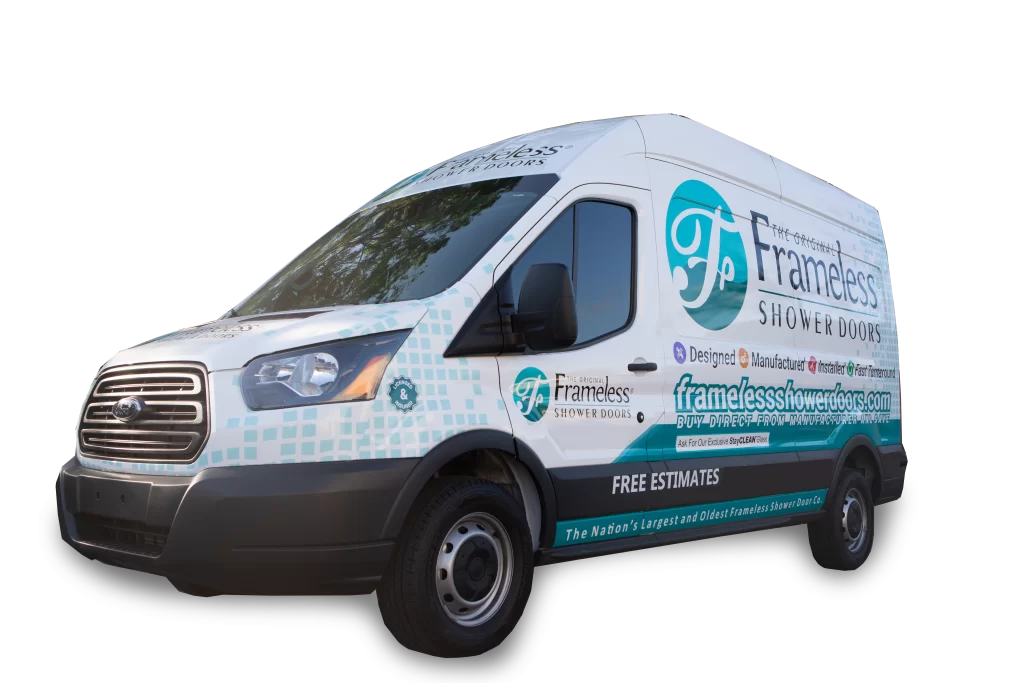 High-Quality Frameless Shower Doors - Custom Glass Frameless Shower Enclosures & Door Installation
We take great pride in making sure all of our installers are professional and highly trained. Our installers are full time employees of The Original Frameless Shower Doors. Every installer attends our weekly classes in our very own in-house school where they are taught the tricks of the trade, cleanliness as well as update them on the latest products available. Our installers are true experts in their craft and certified to install any type of frameless shower door enclosure. Expect to be impressed with their friendly manner, expansive insight and attention to detail. We are constantly striving to be better at an industry we feel we have created.