Smallest Shower Enclosure





Sliding Door Shower Enclosure
A sliding door shower enclosure can be the perfect solution for a small bathroom. They save space and look fantastic as well.
There are many options to choose from including framed, semi-frameless, and completely frameless. It's a personal preference as to which one is best for you.
Our Design Process is Simple, Free, and Enjoyable from Concept to Completion!
With a custom shower, you get to choose your stall dimensions, number of fixed panels, angles at which panels meet adjoining surfaces, and more. You can even customize your hardware styles, hardware finish, and glass patterns or even etching.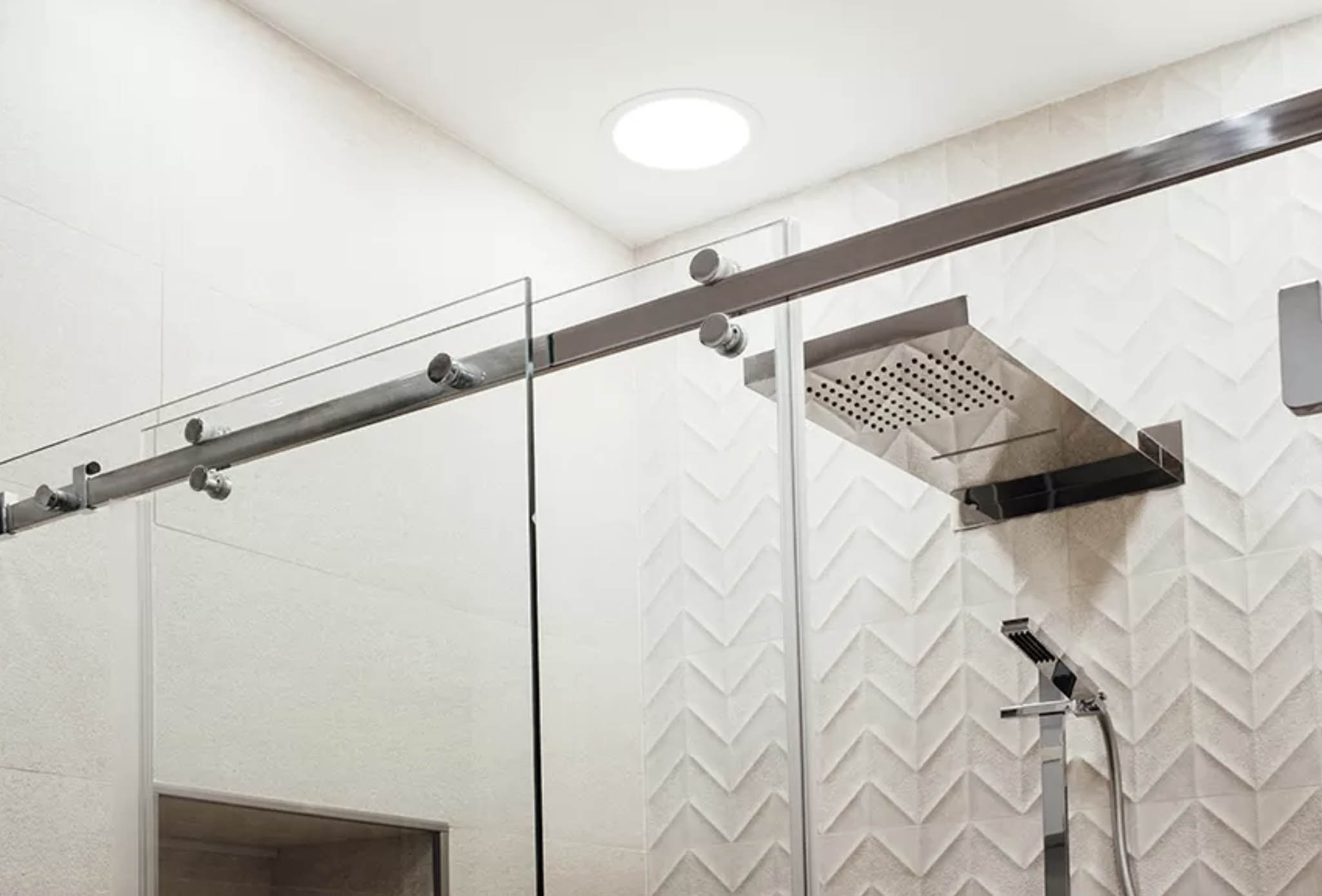 Stylish
A sliding door shower enclosure is a stylish way to add a touch of elegance to your bathroom. It's also a practical and functional solution for any bathroom space.
Glass materials are a great option for sliding doors, as they offer privacy and a dramatic look. Choose clear glass for a minimalist look, or go for tinted or textured glass for added style.
If you're looking to maximize privacy in your bathroom, opt for frosted or tinted glass. This is a type of glass that has a soft natural opaque property, so it provides outstanding privacy.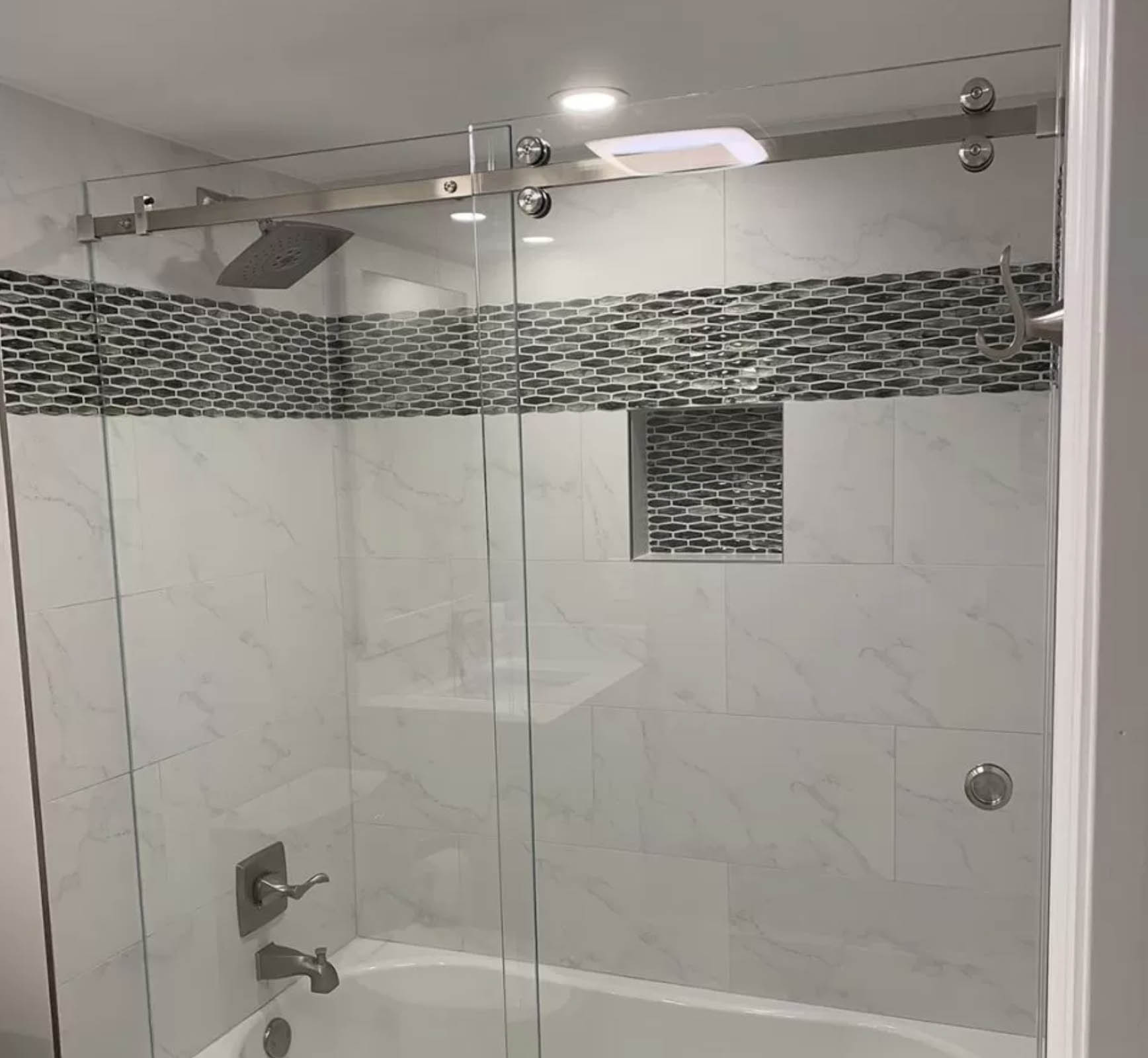 SHOWER ENCLOSURE OPTIONS

Smallest Shower Enclosure
Shower Enclosure Sizes
Small Shower Enclosure
Easy to clean
If you're looking for a shower enclosure that is easy to install and maintain, then a sliding door shower enclosure may be the right choice. Its design allows homeowners to easily clean their bathroom walls and doors.
To help keep the interior of your shower door clear of water stains and soap scum, run a squeegee over it daily. It takes just a few seconds each time, but it can prevent these stains from building up over the long term.
One of the best ways to maintain a clean glass shower door is to use a non-mist type cleaning spray. Mist-type cleaners containing ammonia, hydrofluoric acid, or phosphoric acid are extremely harsh and will void your warranty if used on your glass shower doors.
Using a squeegee to wipe the interior of your glass door is also a good idea. This will minimize water spotting and make it easier to clean the glass.


Easy to install
A sliding door shower enclosure is a great way to add a luxurious look to your bathroom. Not only does it stay tucked away and blend in with your design scheme, but it also is very easy to install and maintain.
A typical installation of a sliding door shower enclosure will involve assembling the frame and placing the doors, handles, and seals. This process varies from manufacturer to manufacturer so always refer to the instructions on your chosen product for full advice.
Once the frame is installed, you can then begin to fit the glass panels. Ensure you attach all the sealing strips to each panel, these will help prevent water from escaping from your shower enclosure when it is in use.
Why Hinged Shower Doors
Opting for a custom hinged glass shower door can elevate the style of any modern bathroom, especially those with curved designs. Additionally, they are a practical solution for older homes that require bathroom modifications to accommodate elderly or disabled family members.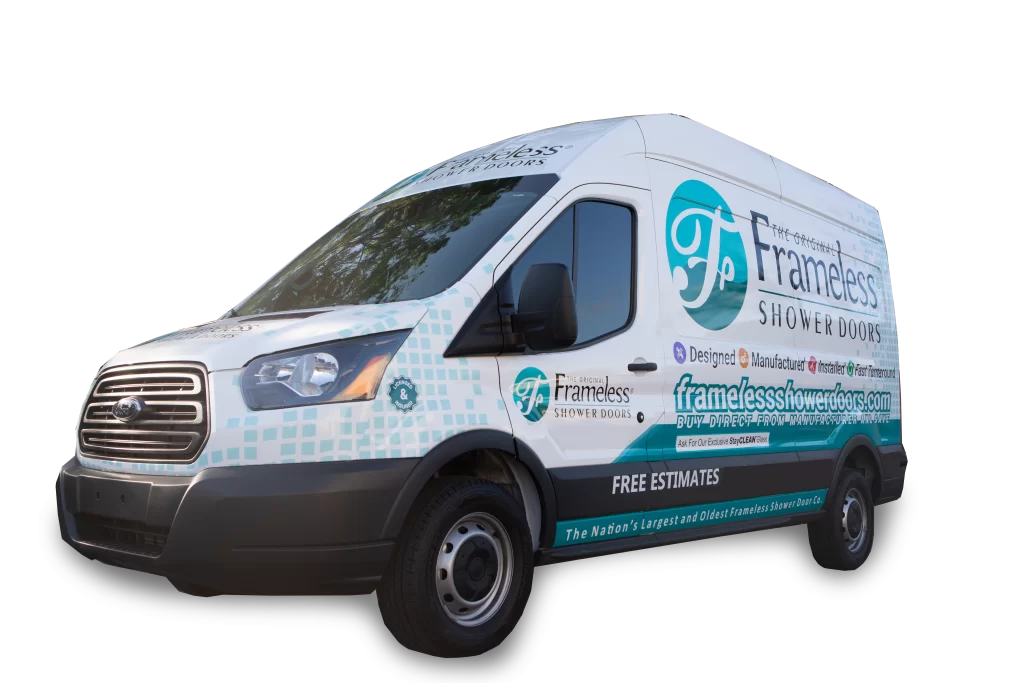 High-Quality Frameless Shower Doors - Custom Glass Frameless Shower Enclosures & Door Installation
We take great pride in making sure all of our installers are professional and highly trained. Our installers are full time employees of The Original Frameless Shower Doors. Every installer attends our weekly classes in our very own in-house school where they are taught the tricks of the trade, cleanliness as well as update them on the latest products available. Our installers are true experts in their craft and certified to install any type of frameless shower door enclosure. Expect to be impressed with their friendly manner, expansive insight and attention to detail. We are constantly striving to be better at an industry we feel we have created.