Adding Value to Your Home With a Steam Shower Enclosure
Adding a steam shower enclosure to your home can give you a more luxurious and relaxing bathroom experience. In addition, it may increase your home's value!
Our Design Process is Simple, Free, and Enjoyable from Concept to Completion!
With a custom shower, you get to choose your stall dimensions, number of fixed panels, angles at which panels meet adjoining surfaces, and more. You can even customize your hardware styles, hardware finish, and glass patterns or even etching.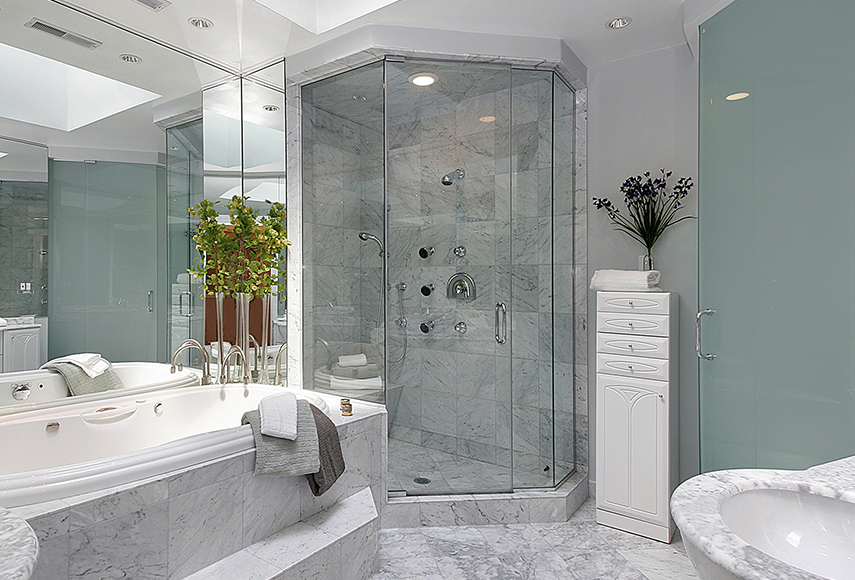 Health Benefits
Steam shower enclosure is gaining popularity as a way to provide the same health benefits that a sauna or steam room offers, in your own home. These enclosures are smaller than saunas or steam rooms and allow you to reap the benefits of these spa treatments in your own home without the hassles and costs involved with a trip to a spa.
The heat and moisture from the steam open clogged pores, which allows your skin to absorb oxygen, vitamins, and minerals. This can lead to healthier, more beautiful skin.
It also promotes skin cell renewal. This improves your overall skin tone and appearance, which helps you feel more confident!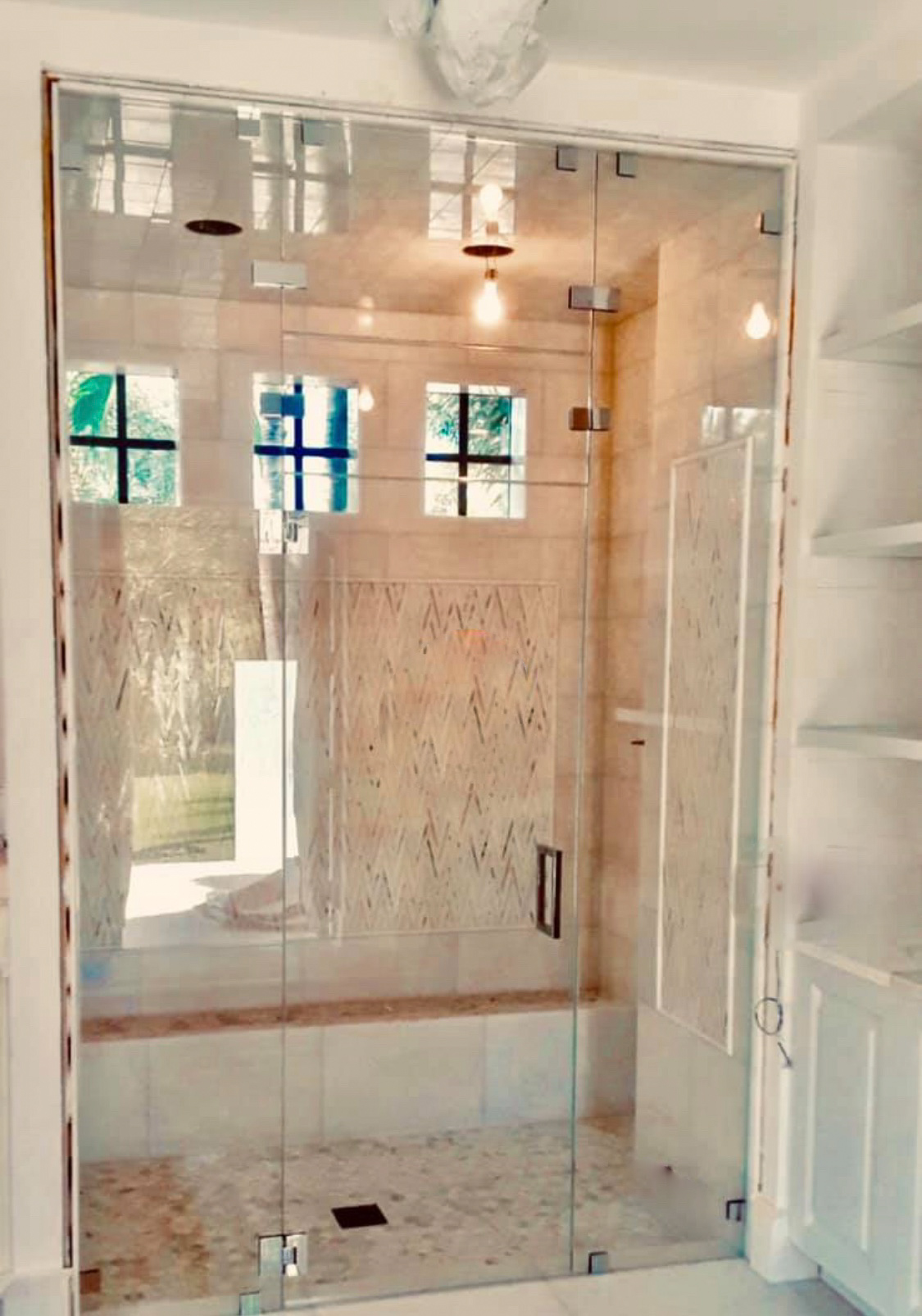 SHOWER ENCLOSURE OPTIONS

Steam Shower Enclosure
Steam Shower Enclosure
Steam Shower Glass Enclosure
Aesthetics
A steam shower is a great way to enhance your bathroom. They offer a number of health benefits, including increased relaxation, enhanced circulation, and detoxification.
For aesthetics, you can go with a frameless design that keeps everything sleek and simple. You can also add a window to let in natural light.
You can also incorporate a few adornments to enhance the experience. A few soft rugs and fluffy white towels are good ideas to bring home the magic of a steam bath.
The right tiles can make or break a shower enclosure. They should be porous enough to repel moisture but not so much that they draw away the steam from a showerhead or generator.


Convenience
Adding a steam shower to your home is an excellent way to add value and convenience. It's also a desirable extra that will make you stand out among other buyers in your neighborhood.
A steam shower can also save you money on your water bill, thanks to its energy-efficient design. It only uses two gallons of water per minute, compared to a typical shower that requires four or more gallons.
Why Hinged Shower Doors
Opting for a custom hinged glass shower door can elevate the style of any modern bathroom, especially those with curved designs. Additionally, they are a practical solution for older homes that require bathroom modifications to accommodate elderly or disabled family members.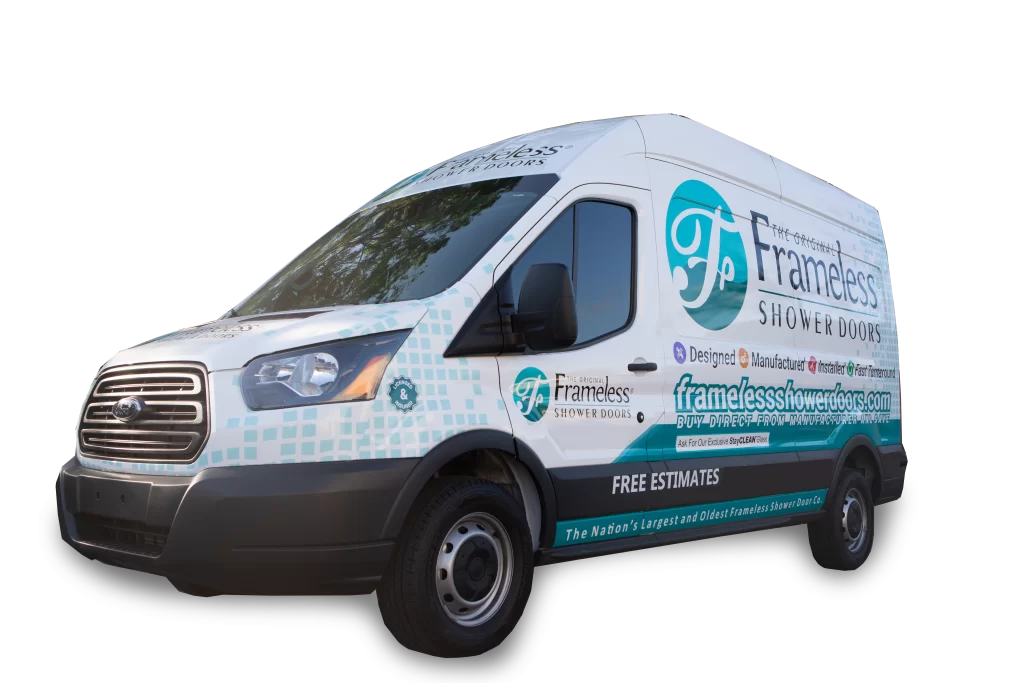 High-Quality Frameless Shower Doors - Custom Glass Frameless Shower Enclosures & Door Installation
We take great pride in making sure all of our installers are professional and highly trained. Our installers are full time employees of The Original Frameless Shower Doors. Every installer attends our weekly classes in our very own in-house school where they are taught the tricks of the trade, cleanliness as well as update them on the latest products available. Our installers are true experts in their craft and certified to install any type of frameless shower door enclosure. Expect to be impressed with their friendly manner, expansive insight and attention to detail. We are constantly striving to be better at an industry we feel we have created.