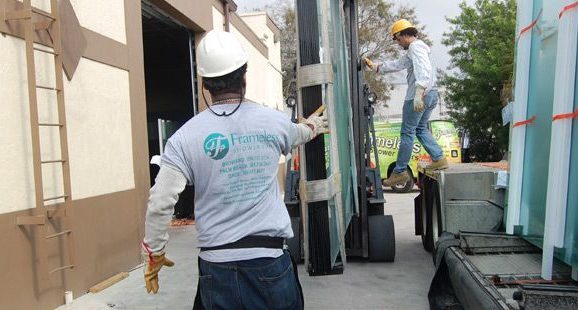 General contractor? Handyman? Project Manager? Architect? Engineer? Interior Designer?
Welcome home. We now offer special pricing to those of you who are in need of our products on a continuous basis or a project that must be done in phases. Do you have multiple projects or a building that requires custom frameless shower doors or enclosures? We want you to know that you now have the option to buy directly from us, the manufacturer! We can help you with design layouts and options that not only fit your budget but are guaranteed to be the finest quality and quickest turnaround time in the business!
Imagine, custom American made frameless shower doors, glass partitions walls, and entrance doors, all custom made just for you and shipped within just days of placing your order. No more middlemen or excuses. Now you can buy factory direct to you, the end-user with all the resources you can ever ask for.
We offer onsite measuring as well as installation if requested
Want to save money? Simply follow our installationEASY® process or have us come out one time to teach your men and away you go. Not only do you save a substantial amount of money, you just created much-needed work for your men. Everyone wins!
Please contact us at 1 (855) 592-4759 or send us a message. Let us know what your project entails and we will assign to you your very own technical advisor that will help guide you from the design process and the way to delivery.