Update Your Bathroom With a 48×36 Shower Enclosure
Update your bathroom in one swoop with a shower stall kit or surround. These 48×36 shower enclosure kits or surrounds fit over existing tubs or stalls and often include a door to match your new design.
Our Design Process is Simple, Free, and Enjoyable from Concept to Completion!
With a custom shower, you get to choose your stall dimensions, number of fixed panels, angles at which panels meet adjoining surfaces, and more. You can even customize your hardware styles, hardware finish, and glass patterns or even etching.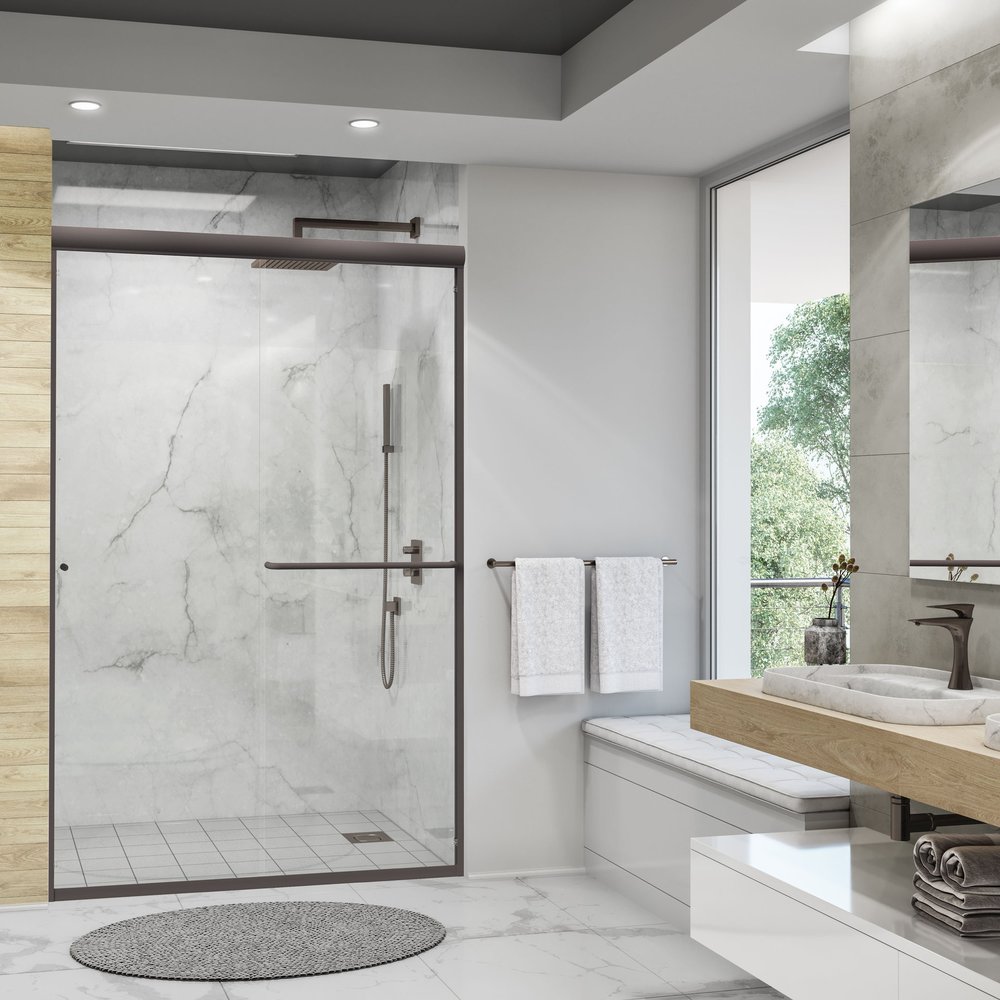 Solid Surface
Solid surface shower walls, bases, and pans are made from a nonporous blend of resins, fillers, and pigments. They are easy to clean and resist mold, mildew, and stains. Because they are non-porous, they don't require resealing over time, saving you money on materials and labor.
The beauty of a solid surface is that the color and texture are consistent throughout the product, eliminating nooks and crannies that can trap dirt and grime. These products are also durable and can be sanded down, removing scratches and blemishes over time.
A solid surface is an ideal option for a modern, clean-lined bathroom that requires little maintenance. It is available in many different patterns and colors to match your bathroom décor and can be made to mimic the look of tile or stone. It's a great choice for families because it is hygienic, easy to clean, and safe for young children and the elderly. It is also a great option for remodeling projects because it can be installed without the mess and expense of traditional tile.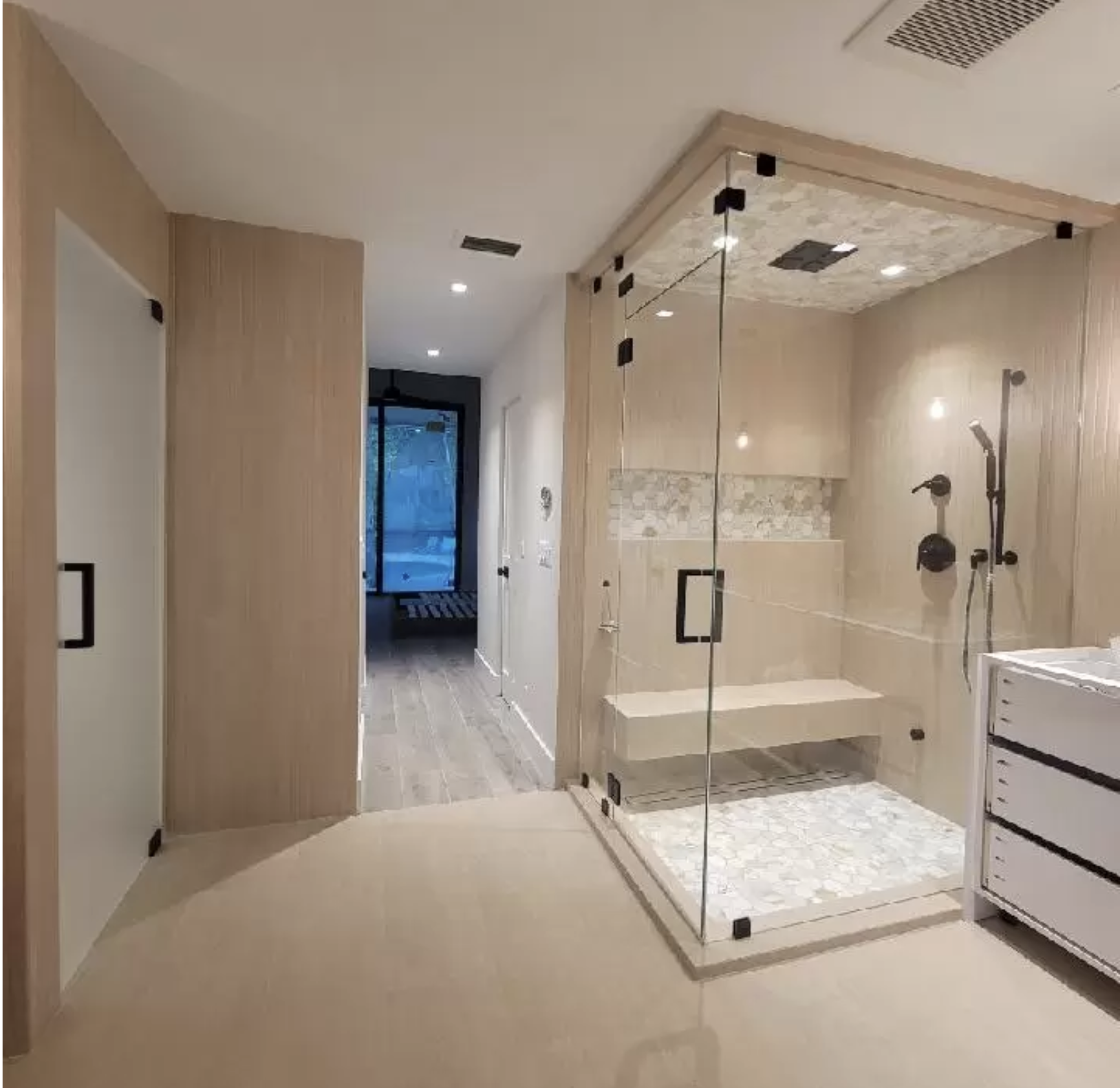 SHOWER ENCLOSURE OPTIONS

36 x 48 Shower Enclosure
Fiberglass
Fiberglass shower enclosure is a composite material made of glass fibers implanted in a resin matrix. It is a versatile and economical alternative to concrete, wood, and metals for many industrial applications. It has a high longitudinal tensile strength and compressional strength, low hygrometry, and excellent chemical resistance.
It is also a good choice for insulation as it limits the spread of air in structures by trapping pockets of air. Its R-Value varies depending on how much air is trapped in the insulation. It limits the flow of hot or cold air in homes and buildings, thus lowering energy bills and keeping indoor temperatures comfortable.
Its major differences with acrylic include durability and expected lifespan. Both are easy to clean, but acrylic resists stains and scratches better than fiberglass, which is less durable and can discolor over time. Fiberglass is limited in color choices compared to acrylic. This is due to the fact that fiberglass has a lower-quality of resin.


Why Hinged Shower Doors
Opting for a custom hinged glass shower door can elevate the style of any modern bathroom, especially those with curved designs. Additionally, they are a practical solution for older homes that require bathroom modifications to accommodate elderly or disabled family members.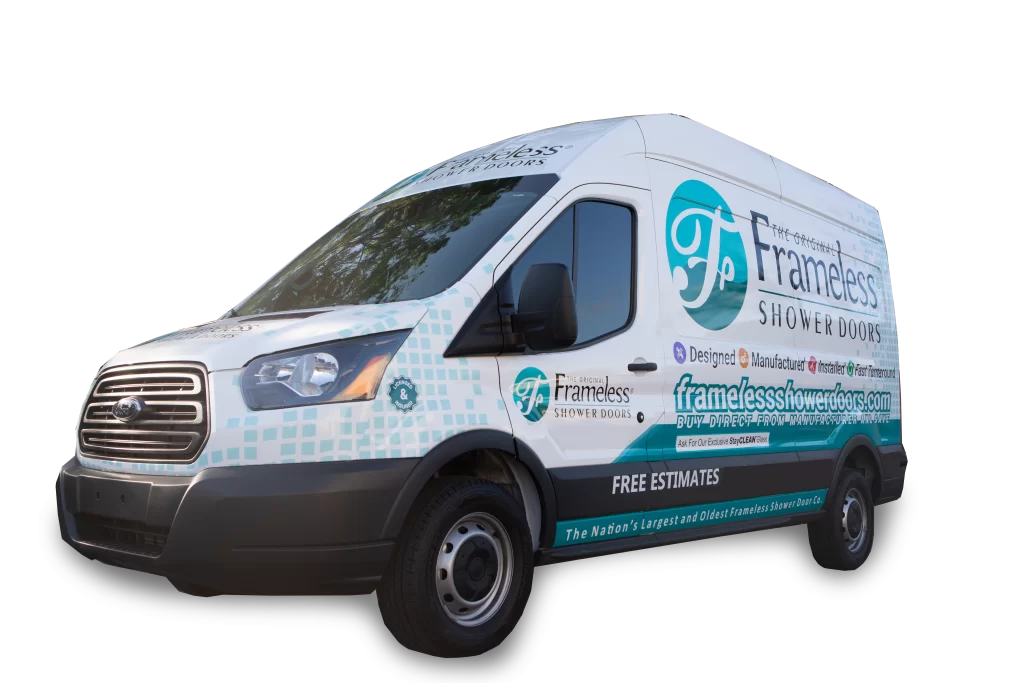 High-Quality Frameless Shower Doors - Custom Glass Frameless Shower Enclosures & Door Installation
We take great pride in making sure all of our installers are professional and highly trained. Our installers are full time employees of The Original Frameless Shower Doors. Every installer attends our weekly classes in our very own in-house school where they are taught the tricks of the trade, cleanliness as well as update them on the latest products available. Our installers are true experts in their craft and certified to install any type of frameless shower door enclosure. Expect to be impressed with their friendly manner, expansive insight and attention to detail. We are constantly striving to be better at an industry we feel we have created.