Custom Shower Glass Enclosure





Add Elegance to Your Bathroom With a Custom Shower Glass Enclosure
A Custom Shower Glass Enclosure is a great way to add a touch of elegance to your bathroom. It can also increase the flow of light within the space, making morning routines easier and more pleasant.
A water-tight base keeps all the excess water contained, avoiding the buildup of mildew and mold. Plus, they're easy to clean with a commercial glass cleaner and a microfibre cloth.
Our Design Process is Simple, Free, and Enjoyable from Concept to Completion!
With a custom shower, you get to choose your stall dimensions, number of fixed panels, angles at which panels meet adjoining surfaces, and more. You can even customize your hardware styles, hardware finish, and glass patterns or even etching.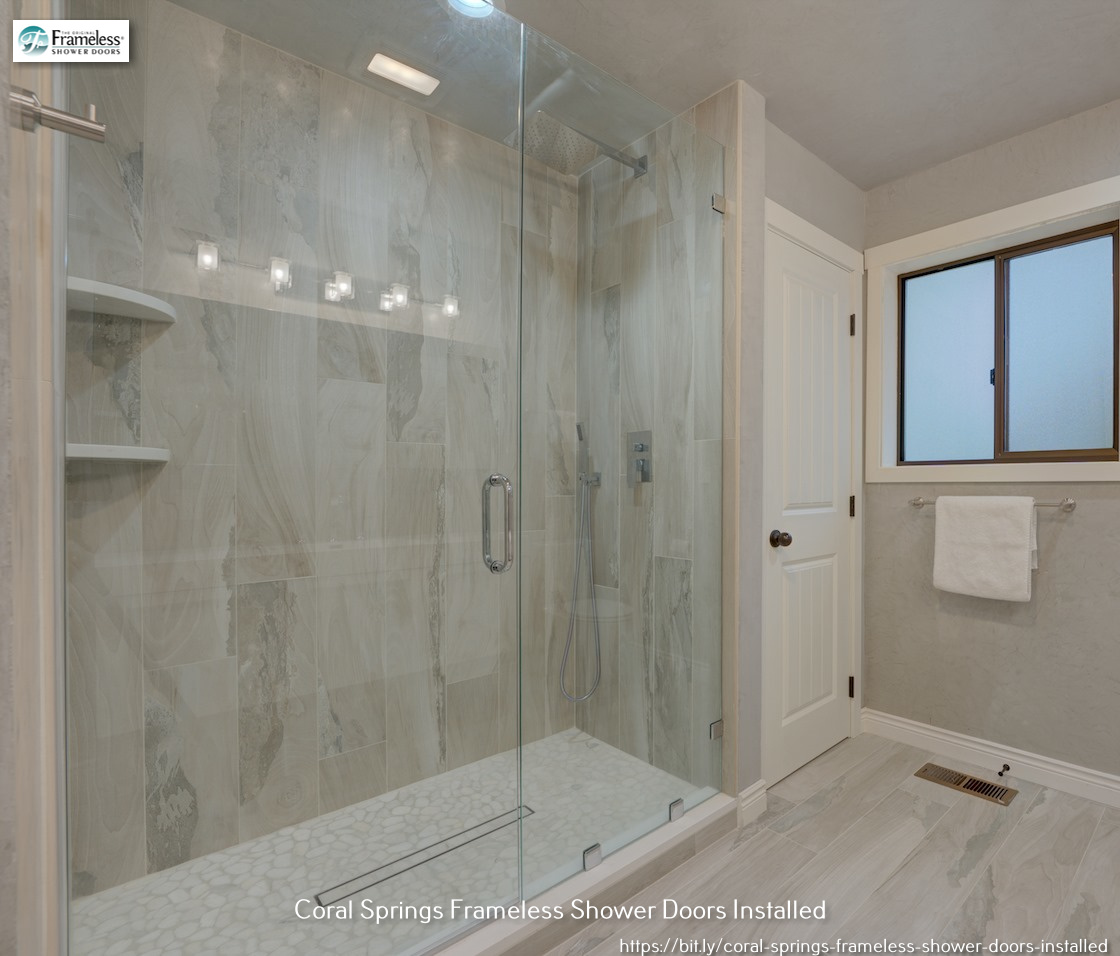 Frameless
Frameless shower glass enclosures are a classy, streamlined option that enhances small bathrooms. They offer an open, floating look that's particularly popular with contemporary designs and spa-like bathroom layouts.
They're also less susceptible to buildups of mildew, mold, and other odors because the water runs right off them, resulting in less cleaning. And they usually last longer than framed doors.
The only drawback to frameless glass is that it requires a higher price tag, and it's more labor-intensive to install than framed units. This is because it takes your contractor more time to set clips and hinges on the thicker glass, as well as caulk the joints between the panels.
Depending on the glass, you can choose from a wide range of colors and textures to add interest to your shower. Clear glass is the most common choice, but textured or tinted options can give your bathroom a customized and unique look.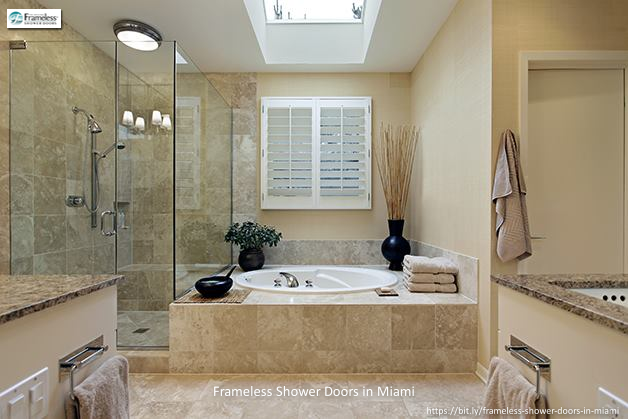 SHOWER ENCLOSURE OPTIONS

Custom Shower Glass Enclosure
Basco Shower Enclosure
Custom Glass Shower Enclosure
Custom Shower Enclosure
Custom Shower Glass Enclosure
Customized Shower Enclosure
Textured
Custom shower glass enclosures are an excellent way to enhance your bathroom decor. They not only add a modern touch but also uplift and open up the space, creating a spa-like atmosphere.
Clear glass is a popular choice for many homeowners because it creates a sleek look that suits any type of bathroom decor. It also helps your bathroom look bigger and brighter, and it allows you to show off the beautiful tile work in your shower.
However, some people prefer a more opaque look, especially if privacy is a design interest. Textured glass options, such as frosted and rain glass, offer privacy while still allowing light to enter the bathroom.


Tinted
A tinted custom shower glass enclosure offers a unique look to your bathroom. It gives your space a modern appearance and provides different levels of privacy.
You can choose from a variety of tints that match your home's decor. Some hues, like shades of blue and green, complement beach-themed bathrooms while others work well with rustic styles or older homes.
While standard clear glass is the most popular, low-iron shower glass offers better clarity and removes the green tinting that often comes with clear glass. This material lets true colors shine through the door and enclosure, making it an ideal choice for a colorful tile background.
For an even more distinctive look, you can select frosted glass. To create frosted glass, manufacturers etch one side of the material with acid or sandblasting.
Why Hinged Shower Doors
Opting for a custom hinged glass shower door can elevate the style of any modern bathroom, especially those with curved designs. Additionally, they are a practical solution for older homes that require bathroom modifications to accommodate elderly or disabled family members.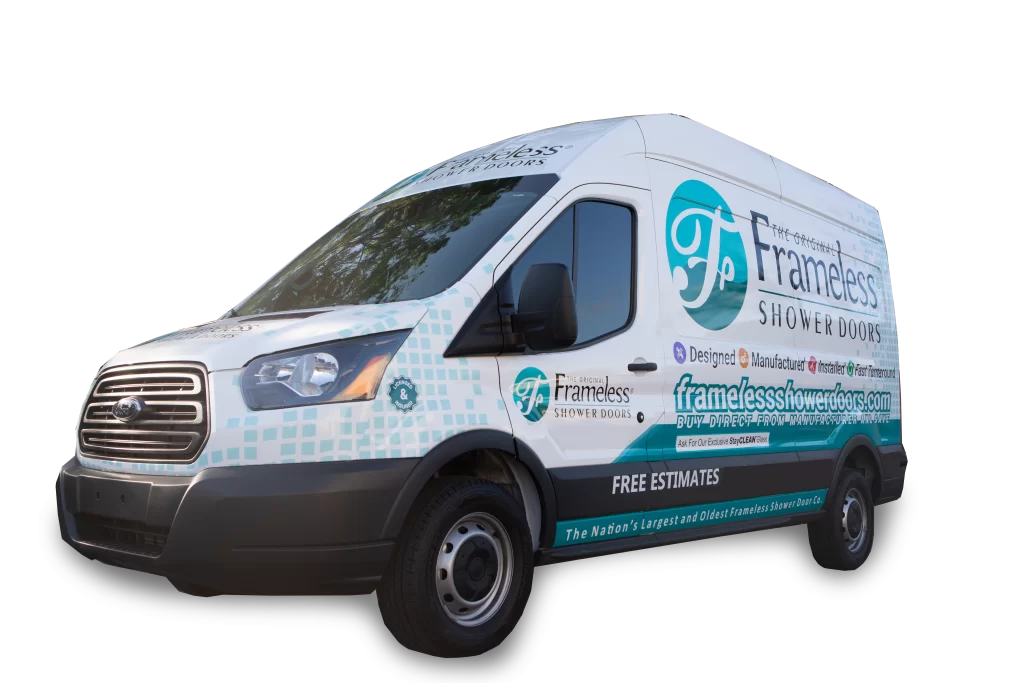 High-Quality Frameless Shower Doors - Custom Glass Frameless Shower Enclosures & Door Installation
We take great pride in making sure all of our installers are professional and highly trained. Our installers are full time employees of The Original Frameless Shower Doors. Every installer attends our weekly classes in our very own in-house school where they are taught the tricks of the trade, cleanliness as well as update them on the latest products available. Our installers are true experts in their craft and certified to install any type of frameless shower door enclosure. Expect to be impressed with their friendly manner, expansive insight and attention to detail. We are constantly striving to be better at an industry we feel we have created.