Frameless Shower Enclosure





Frameless Shower Enclosure
Frameless shower enclosures offer a cleaner, more modern look than traditional framed options. They also tend to be more durable, lasting up to 30 years or more when properly cared for.
They can be made with clear glass, frosted (opaque) glass, or etched glass to provide privacy or decorative accents. This is a popular choice for many homeowners, especially those who want to maximize their space while providing an unobstructed view of their showers.
Our Design Process is Simple, Free, and Enjoyable from Concept to Completion!
With a custom shower, you get to choose your stall dimensions, number of fixed panels, angles at which panels meet adjoining surfaces, and more. You can even customize your hardware styles, hardware finish, and glass patterns or even etching.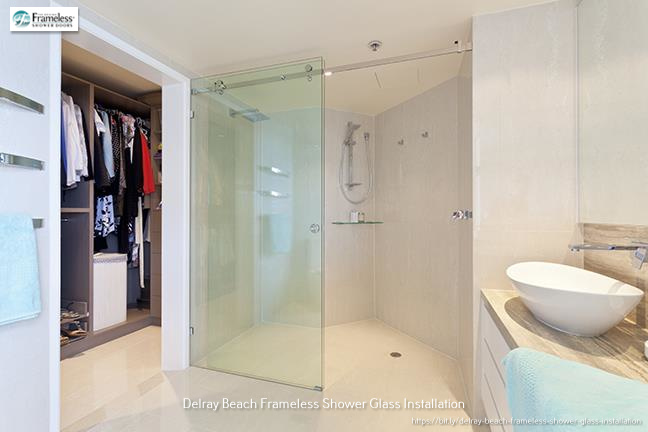 Glass
Frameless shower enclosures are the preferred choice of many homeowners because they offer a sleek look that's perfect for modern bathrooms. They're also easy to maintain, thanks to a baked finish that repels soap scum and water spots.
Glass is a critical component in any frameless shower enclosure. The glass used must be high-quality to achieve the right level of performance and safety.
There are several options for the type of glass that is installed in a frameless shower door. Clear is usually the most popular, but some customers prefer a more obscure privacy glass like frosted (acid wash) or a decorative pattern.
Some people also choose low iron glass, which maximizes the green tint and is a much cleaner-looking option than regular clear glass. It's more expensive, but a good investment for the cleaner look it can provide in your bathroom.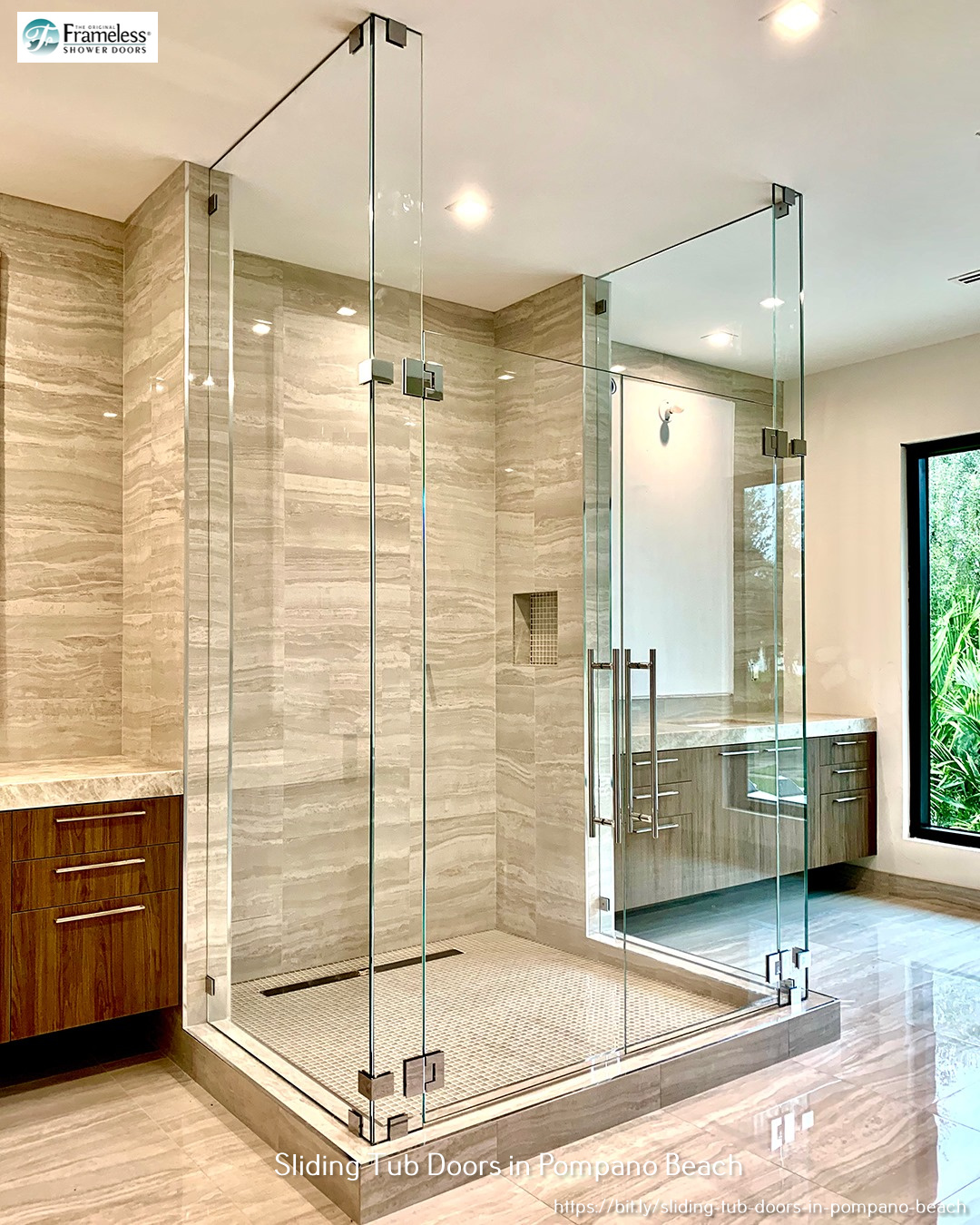 SHOWER ENCLOSURE OPTIONS

Frameless Shower Enclosure
2 Sided Glass Shower Enclosure
All Glass Shower Enclosure
Frameless Glass Shower Enclosure
Frameless Shower Enclosure
Seamless Shower Enclosure
Semi Frameless Shower Enclosure
Hardware
The hardware of a frameless shower enclosure is an essential part of the design. It includes hinges, pull handles and brackets that help keep the glass doors from swinging open or closing.
There are also a variety of finishes to choose from for these components. The most popular options include chrome, brushed nickel, and oil-rubbed bronze.
Choosing the right finish for your hardware will depend on the type of enclosure you have chosen, bathroom decor, and other factors. The most important thing is to be intentional about the choice.


Installation
If you want a sleek, modern look without metal around the shower enclosure's edges, consider frameless glass. This option allows you to showcase your bathroom's tile work, hardware, and stonework in a way that is free of visual obstructions.
In addition, frameless glass is easier to clean than framed showers. Water will flow right off the glass, avoiding the buildup of mildew and mold that occurs with framed doors.
If you are considering a frameless shower, it is best to call an experienced installer. They can guide you through the entire process of ordering, fitting, and installing your frameless glass.
Why Hinged Shower Doors
Opting for a custom hinged glass shower door can elevate the style of any modern bathroom, especially those with curved designs. Additionally, they are a practical solution for older homes that require bathroom modifications to accommodate elderly or disabled family members.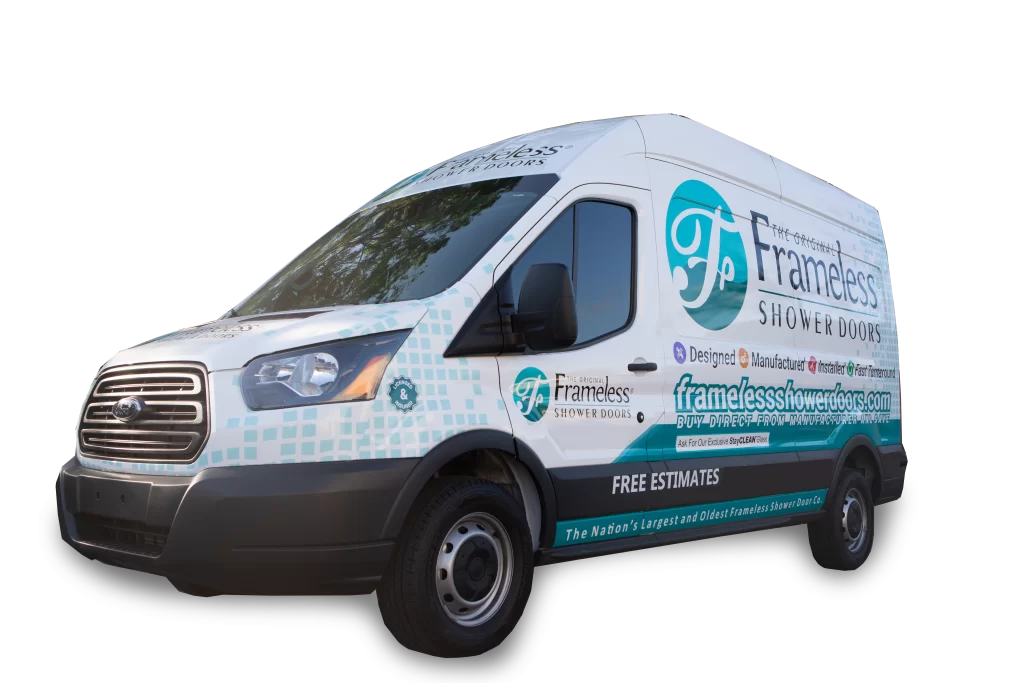 High-Quality Frameless Shower Doors - Custom Glass Frameless Shower Enclosures & Door Installation
We take great pride in making sure all of our installers are professional and highly trained. Our installers are full time employees of The Original Frameless Shower Doors. Every installer attends our weekly classes in our very own in-house school where they are taught the tricks of the trade, cleanliness as well as update them on the latest products available. Our installers are true experts in their craft and certified to install any type of frameless shower door enclosure. Expect to be impressed with their friendly manner, expansive insight and attention to detail. We are constantly striving to be better at an industry we feel we have created.