Round Shower Enclosure
A round shower enclosure is a great way to add style to your bathroom while maximizing your space. It also gives you more elbow room and makes cleaning easier because there's no corner to dig into.
Frameless glass doors and enclosures offer a sleek look that complements modern bathrooms. They allow light to pass through, making the room appear larger and brighter.
Our Design Process is Simple, Free, and Enjoyable from Concept to Completion!
With a custom shower, you get to choose your stall dimensions, number of fixed panels, angles at which panels meet adjoining surfaces, and more. You can even customize your hardware styles, hardware finish, and glass patterns or even etching.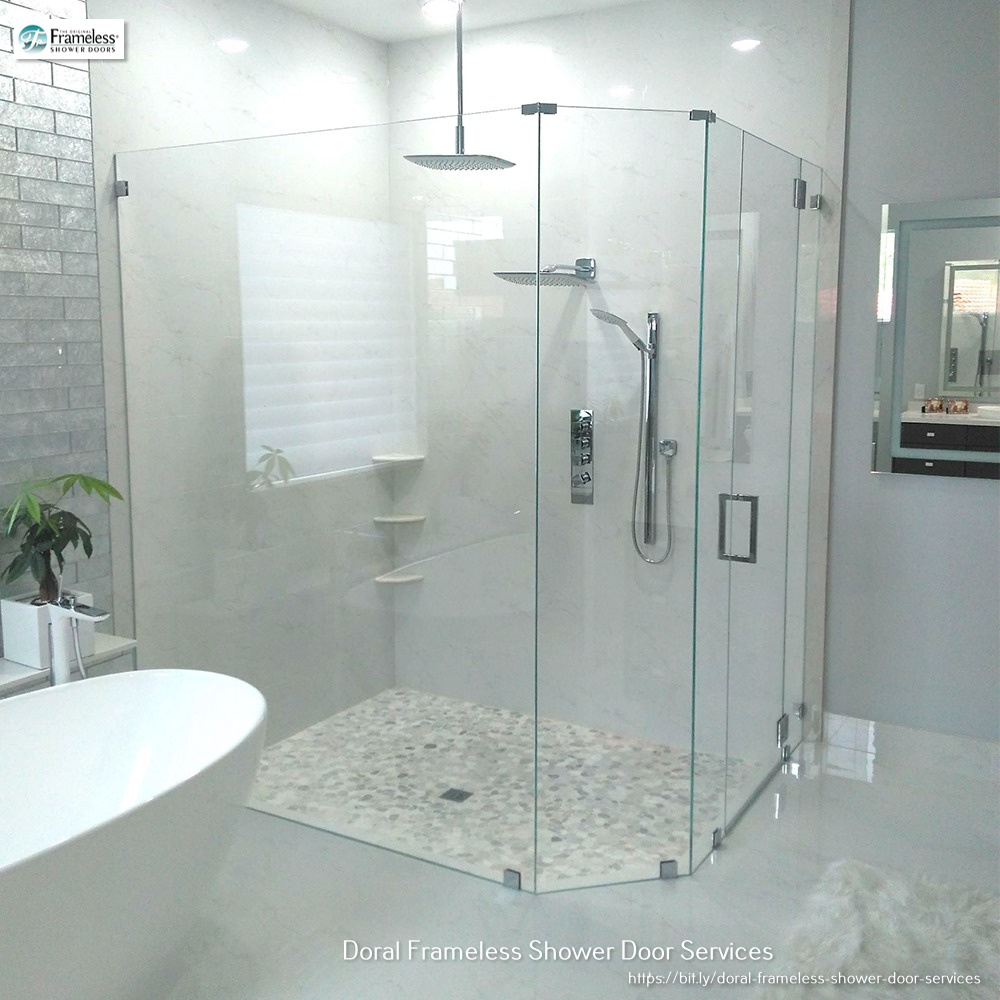 Durability
The durability of a round shower enclosure is an important factor to consider when choosing this style of bathroom fixture. The tempered glass used in these enclosures is tough and resistant to scratches or cracks, making it a long-lasting investment that you can enjoy for years.
You can also add a protective coating to the glass, which will help repel soap scum and water stains and prevent mildew growth. These features make a glass enclosure a great choice for busy homeowners who want a stylish and functional addition to their bathroom.
In addition to adding a modern touch to your bathroom, frameless showers are easy to clean and maintain. The glass keeps water inside the shower, which reduces the chance of mold and mildew growth, and the doors are easy to slide open and shut. These enclosures are available in a number of sizes and styles, allowing you to find the perfect fit for your space.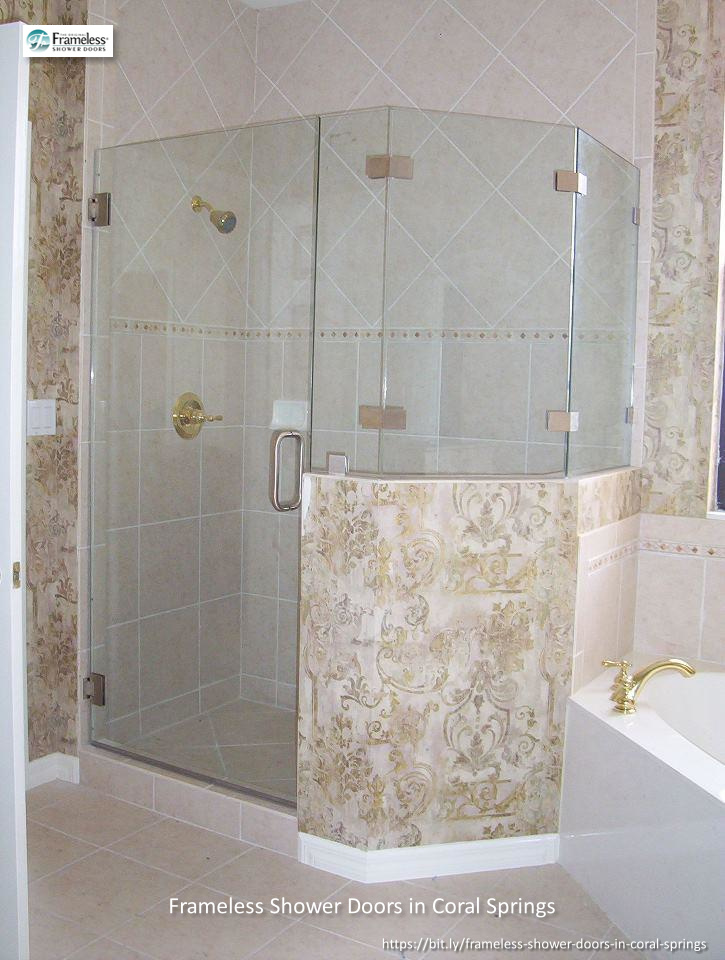 SHOWER ENCLOSURE OPTIONS

Round Shower Enclosure
Circular Shower Enclosure
Half Round Shower Enclosure
Style
If you want your bathroom to look sophisticated and modern, a round shower enclosure is a way to go. They are available in a variety of shapes and sizes, allowing you to find one that best fits your space.
Generally speaking, a frameless glass enclosure is the most popular modern style option. It eliminates the need for metal supports and adds a clean, contemporary look to your bathroom.
It's also easy to clean, compared to framed doors that collect soap scum and grime in the corners over time.
These enclosures can be made with textured or clear glass to provide privacy and increase a spa-like atmosphere. Textured glass also makes the shower appear bigger, which is especially helpful if you have a small bathroom.


Space
A round shower enclosure can be a great space saver for small bathrooms. It can fit in a corner without taking up too much room, and it is easy to clean.
Often these enclosures come with sliding or folding doors that can be slid open when not in use. This way you can keep the door out of sight, so it doesn't take up a lot of space when not in use.
Another space saver is a curved shower door. These doors are slid open on hinges and can swing out of the way when not in use. This allows you to use the space around it for other elements of your bathroom, reducing clutter in the area.
Whether you opt for a glass block shower wall or a frameless system, curved glass is a beautiful and unique way to add a spa feel to your bathroom. They are also available in a variety of colors, patterns, and designs to suit your bathroom decor.
Why Hinged Shower Doors
Opting for a custom hinged glass shower door can elevate the style of any modern bathroom, especially those with curved designs. Additionally, they are a practical solution for older homes that require bathroom modifications to accommodate elderly or disabled family members.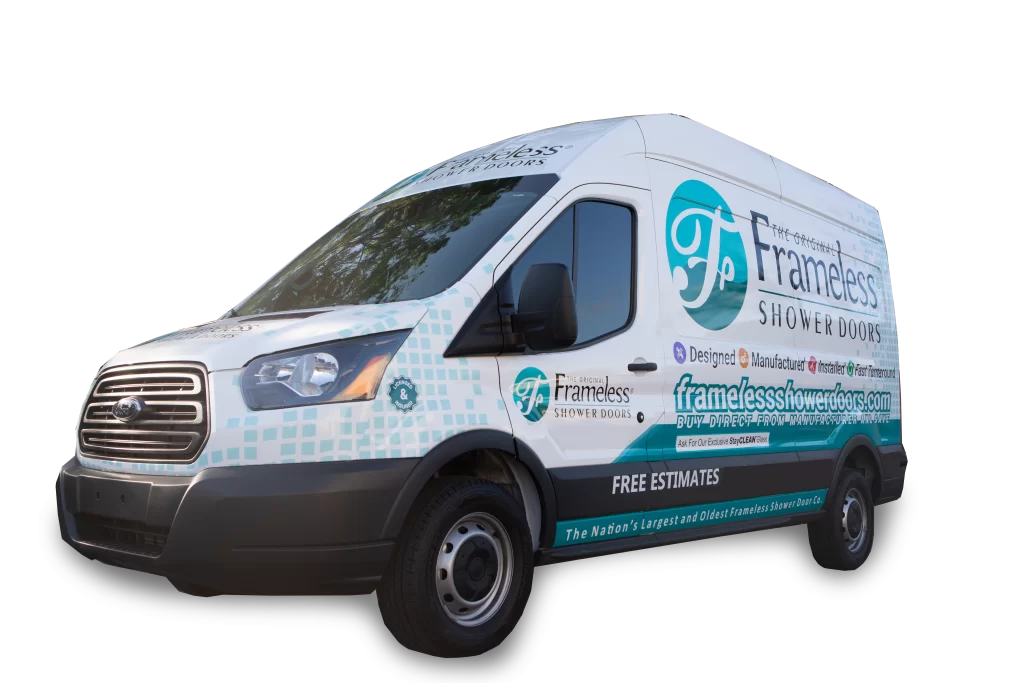 High-Quality Frameless Shower Doors - Custom Glass Frameless Shower Enclosures & Door Installation
We take great pride in making sure all of our installers are professional and highly trained. Our installers are full time employees of The Original Frameless Shower Doors. Every installer attends our weekly classes in our very own in-house school where they are taught the tricks of the trade, cleanliness as well as update them on the latest products available. Our installers are true experts in their craft and certified to install any type of frameless shower door enclosure. Expect to be impressed with their friendly manner, expansive insight and attention to detail. We are constantly striving to be better at an industry we feel we have created.