6 Reasons Why Frameless Glass Shower Doors Are the Only Way to Go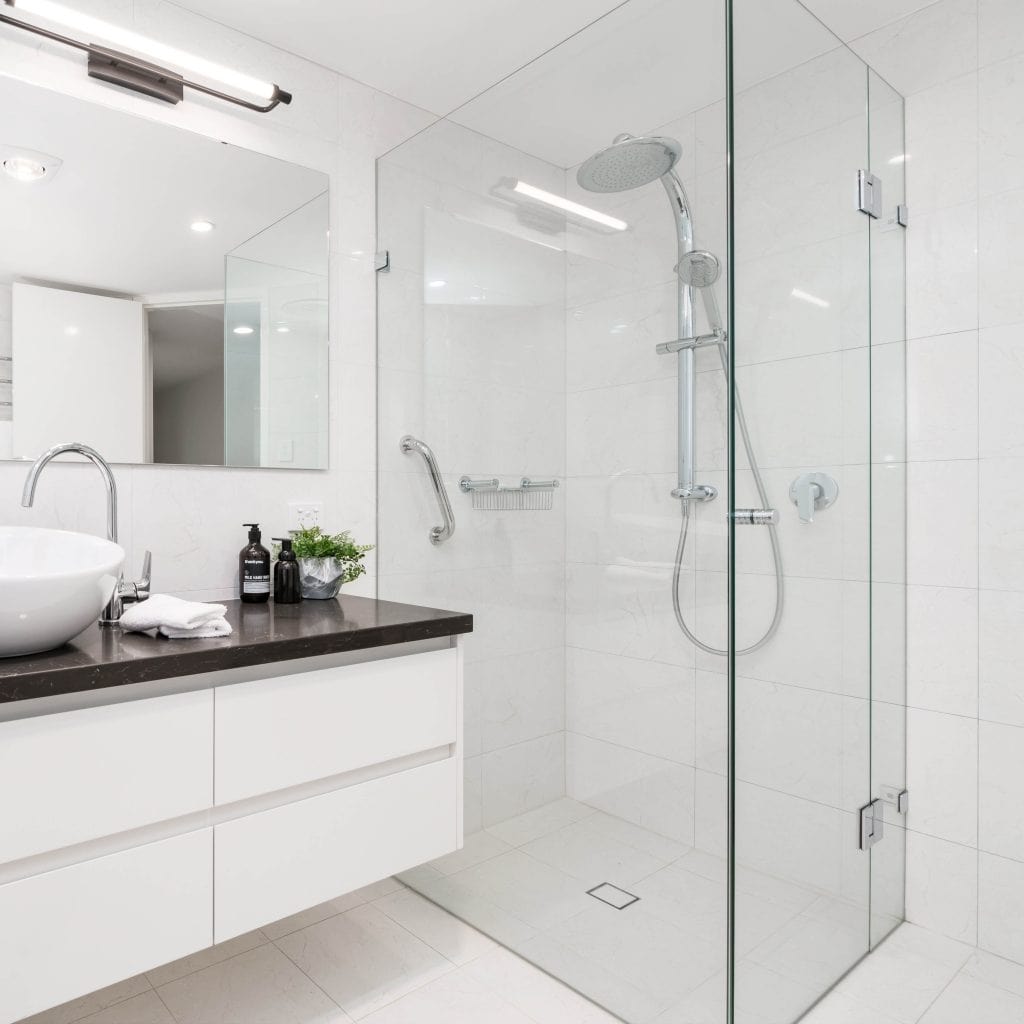 Bathrooms have long evolved from meeting basic requirements like bathing to becoming a sanctuary of tranquility and elegance. Today, the bathroom is the most prized room in a house, second only to the kitchen, and a key component of the home's identity.
Bathrooms are no exception to the sleek, minimalist, and elegant characteristics that characterize contemporary home décor. Since the debut of frameless glass shower doors around a decade ago, there has been no better method to improve the atmosphere of your bathroom and add value to your property.
Frameless shower doors are not only fashionable, but they also available in a range of sizes, colors, and glass options. The grandiose baths with their intricate columns and arches are no longer in use. In 2021, frameless glass shower doors are popular. Discover some of their fantastic benefits below:
1. Frameless Shower Doors Make Your Bathroom Appear Larger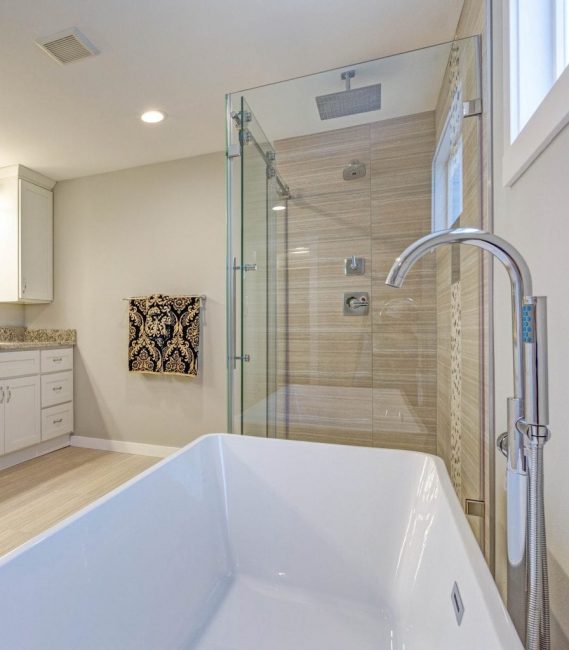 Glass has the innate ability to make a place appear and feel bigger. Frameless shower doors are made of strong glass that ranges in thickness from 3/8" to 1/2".
Because thicker glass bends less, it does not require a frame to hold it.
It also makes even the tiniest bathroom appear larger. Different shower door arrangements in frameless types may fit bathrooms of any size.
2. Glass Doors Allow Elegant Designs
By employing practically no metal, frameless showers provide a seamless appearance. The glass is fixed directly to the wall using simple and unobtrusive hardware. Many unique designs feature glass on multiple or all sides for an ultramodern aesthetic. According to the CEO of Frameless Shower Doors,
"It's a lovely solution. It's understated. It's made entirely of glass. Instead of the hefty frame or gasketing that you see with semi-frameless or completely framed, the experience is one that is nearly like seeing into a fish-tank."
3. Clear Glass Keeps Your Bathroom Open and Airy Feeling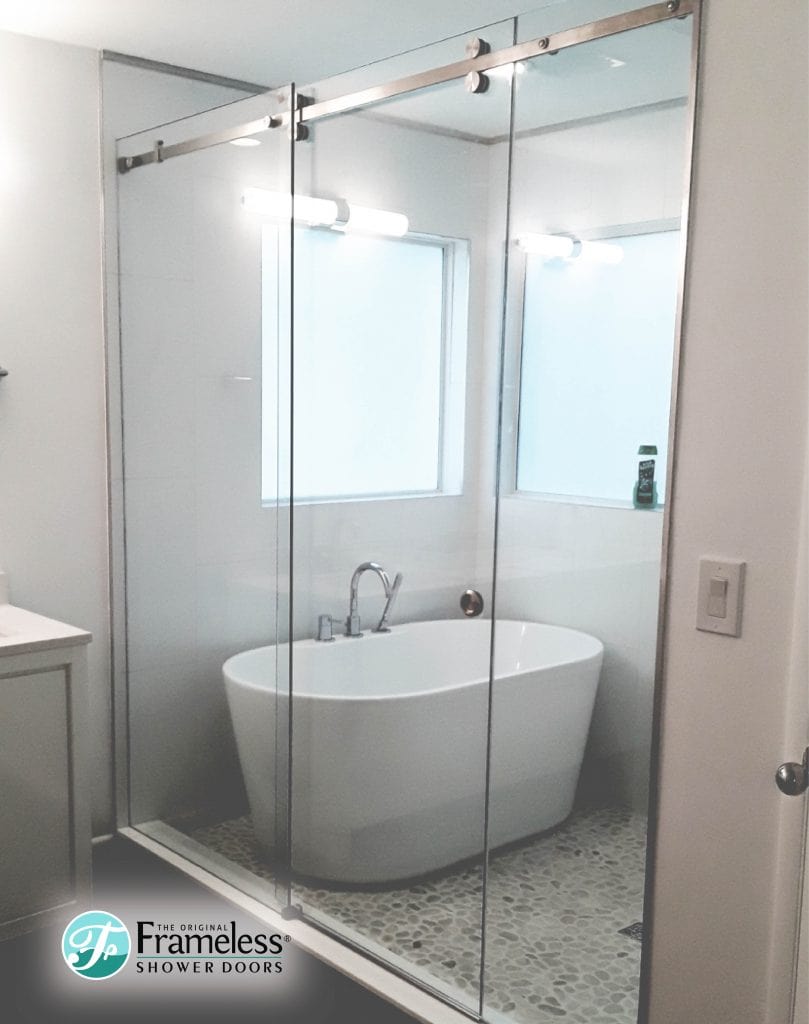 Because frameless glass shower doors allow you to see through them, they do not act as a visual barrier like a shower curtain or framed door.
This gives your bathroom a more open and breezy sense, making it appear larger, brighter, and less restricting.
4. Frameless Glass Doors Allow Natural Light Inside
There are several advantages to using natural light in the bathroom. A good source of vitamin D, faultless cosmetic application, hair removal, and increased self-esteem. It's never a good idea to shave your legs behind a dark shower curtain or squint under fluorescent lights. When light is so important in your life, frameless glass shower doors guarantee you have plenty of it.
5. Showcase Beautiful Tile Designs
The beauty of your shower is obscured by opaque doors, which create the sense of a large box sitting in your bathroom. This detracts from the natural sense and opulence of your bathroom décor. Frameless glass shower doors offer for a clearer view of the tile pattern, color, and embellishments, allowing for more aesthetic appreciation. This is best demonstrated by magnificent natural onyx artwork in high-class walk-in master showers.
6. Creates a Spa-Like Experience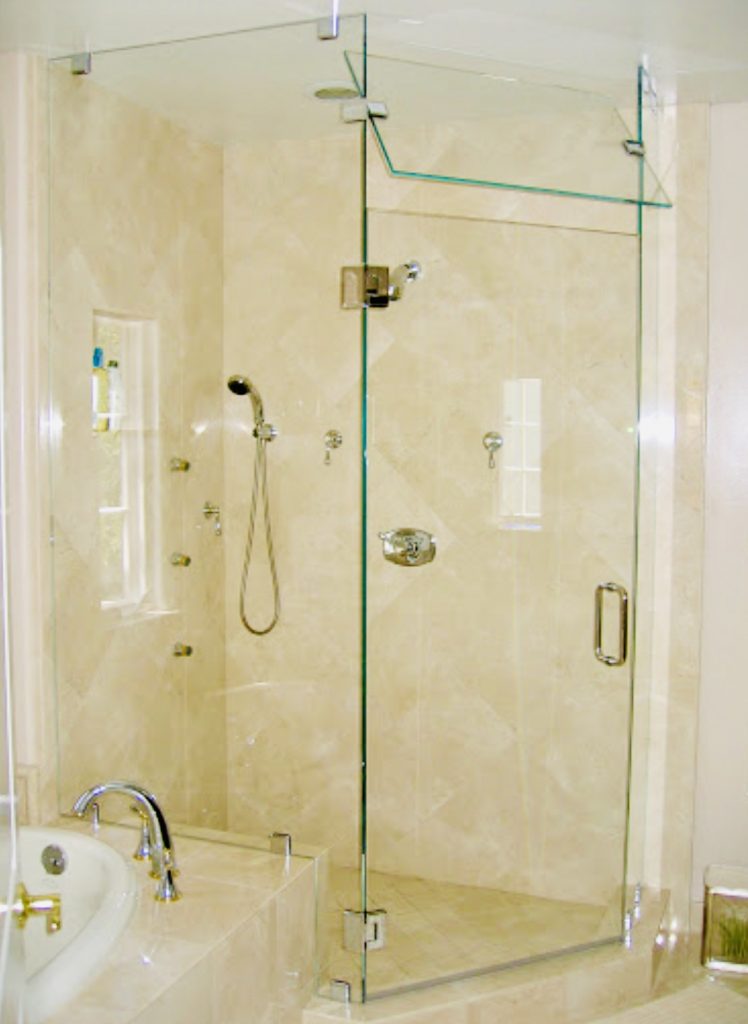 Bathroom renovations provide a wonderful return on investment, both financially and personally. The use of frameless glass shower doors creates a sense of serenity and transparency.
One of our customers recently transformed a modest basement bathroom into a spa-like sanctuary fit for royalty in his project.
"There is one sure-fire technique to make your bathroom feel more open. Install a shower enclosure made of glass. It's far more luxurious than a shower curtain, plus it eliminates the visual impediment, and with Frameless Shower Doors' Exclusive EasyClean® Glass Coating, your shower door will stay easy to clean forever."