Barn Door Shower Doors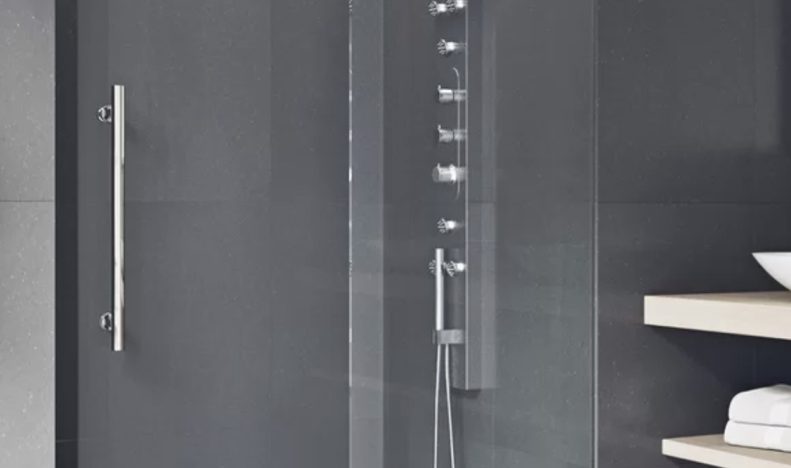 Barn Door Shower Doors From The Original Frameless Shower Doors
If you're looking for an aesthetically pleasing way to update your bathroom, consider installing barn door shower doors. Not only are they incredibly stylish, but they can also save space in the bathroom and add privacy.
A barn style sliding glass shower door has two pieces of glass hung on a metal header that extends across the top of the enclosure. The sliding door panel slides past the fixed wall of glass on rollers along the header for smooth, space friendly operation.
---
Barn Door Shower Doors FAQs
---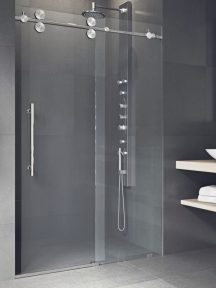 Barndoor shower doors add extreme value
If you are looking to add a little more added value to your bathroom, barndoor rolling shower doors can be an excellent choice. Unlike regular swinging bathroom doors, they do not require much space to open and they don't damage walls when opened.
They are also a great option for smaller bathrooms as they do not take up too much room.
Moreover, they are also easy to clean and maintain.
A frameless sliding "barn door" style shower door offers a clean, contemporary appearance that will complement any bathroom design. Its minimal hardware provides a seamless look and includes roller-bearings that create a smooth, quiet, and effortless sliding motion.
They are a great way to save space
Barn door shower doors are a great way to save space in your bathroom. They are a popular option for galley bathrooms where there is not enough room for swinging doors.
These shower enclosures are crafted from a single glass door that rolls on a metal bar near the top of the unit. They are available in a variety of sizes to fit different bathroom needs and configurations.
Besides being a space-saving option, these shower enclosures can also be made ADA compliant. They feature roller hardware that is overhead and are a great choice for homeowners with mobility concerns or who are unable to reach the bottom rail of a standard sliding shower door.
They come in a wide range of styles to meet different styling preferences and are a great way to update your bath. Whether you are looking for a contemporary design or a more traditional look, a barn door is an easy and affordable way to add a unique focal point to your bathroom.
They are a great way to add a unique focal point
If you're looking to add a unique focal point to your room, barn door shower doors are an excellent choice. They add an element of style to a space while also providing some privacy and allowing you to incorporate a mirror.
There are many different types of barn doors to choose from, and they can come in a variety of colors and finishes. This can help you to blend them in with the rest of your bathroom decor.
For example, a glass barn door can go well with a modern style while a frosted or painted door would fit a more rustic theme. Regardless of your taste, there are options to suit every interior design.
For sturdiness, consider mounting your barn door to a header attached to the wall studs. This can provide a solid foundation for your bathroom barn door, and it will also ensure that the door stays straight and true.