Bathroom Shower Remodel Dallas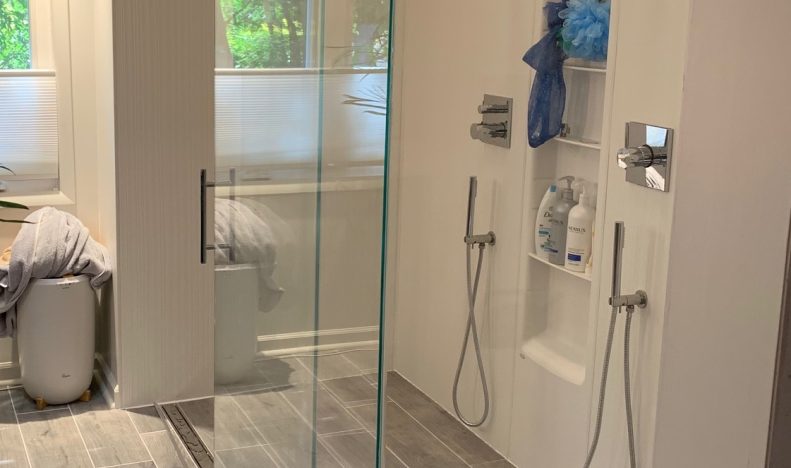 Things to Consider When You're Doing a Bathroom Shower Remodel in Dallas TX
DALLAS, TX– A bathroom shower remodel can be a great way to refresh your space and enjoy a clean, modern look. However, it can also be a costly project.
The cost of a bathroom shower remodel depends on several factors, including the size and scope of your project. Here are some tips to help keep your costs under control without sacrificing your design.
Budget
A bathroom shower remodel is a big project that takes a lot of planning and budgeting. The cost of a bathroom remodel varies widely, but the key is to know your priorities and work with a contractor to develop a realistic budget before you begin.
The size of your shower is a major factor in the overall cost of your bathroom shower remodel. You will need to consider the cost of tearing out your old shower, removing and replacing walls, installing new plumbing and electrical work, and tiling and grouting.
In general, a shower remodel costs more than other parts of the home because running plumbing requires skill and experience. You also have to consider the amount of time it will take to complete the project.
You can save a significant amount of money on a bathroom shower remodel by staying in your existing layout and keeping the tub, sink and toilet the same. This will minimize the need to move fixtures and supply lines.
It is also possible to reuse existing tiles in a bathroom remodel. Depending on the condition of your tile and the location of your shower, this may be the best option for you.
Another way to save on a bathroom shower remodel is to keep the drywall intact, as it will reduce the labor cost of demolition. A contractor can remove individual sections of drywall, which will allow you to preserve your existing framed walls without having to tear them down completely.
Alternatively, you can replace drywall entirely with cement board and Redgard to protect it from water damage. Cement board is easier to install and requires less labor than drywall.
In addition, you can paint your walls to freshen up the space and add some color. Painting is a relatively inexpensive remodeling choice and a good way to refresh your bathroom.
The most important thing to remember when creating a bathroom shower remodel budget is that it is not impossible to meet your goals within your budget. The key is to set a clear goal and stick to it. By prioritizing your priorities and staying within your budget, you will be able to create a beautiful new space that you can enjoy for years to come.
---
---
Design
There are so many factors to consider when you're remodeling your bathroom, including the design. A design professional can help you create a bathroom that meets all of your needs and reflects your style. They can also guide you through the process, ensuring that everything is done correctly and according to plan.
Whether you're planning to remodel your bathroom yourself or hire a contractor, you need to have a plan in place. This includes a timeline for the project and a budget to stay within. It also includes a cushion for any unexpected costs.
A well-planned shower remodel can make a big impact on your bathroom's look and feel. The key is to choose a layout that suits your specific needs, whether you need a tub, a walk-in shower, or both.
To give your bathroom a modern look, you can opt for frameless glass doors and sleek handles. For an added statement, mix terrazzo and glass tile to cover the space from floor to ceiling.
Then, you can pair the new doors with a modern, minimalist vanity that matches the rest of the room's color scheme. Alternatively, you could go with wood paneling in lieu of traditional wall tile or paint.
Once you've found a good fit for your bathroom's design, you can start working on the actual remodel. This can include selecting the materials you'll be using and hiring a contractor to install them.
Before you begin, you'll want to decide if you'd like to remodel your shower by yourself or have a professional do it. While doing it yourself might save you some money, a professional remodel will ensure that everything goes according to plan and that your final results meet your expectations.
It's important to find a contractor who is experienced in bathroom remodels, especially if you're planning to have the entire shower remodeled. They'll know exactly what will work and what will not, and they'll be able to offer suggestions on how to best use your bathroom's available space.
You can also ask for proof of insurance from any contractors you interview for your project. This will protect you from any issues that occur during the renovation, and it can even save you money in the long run.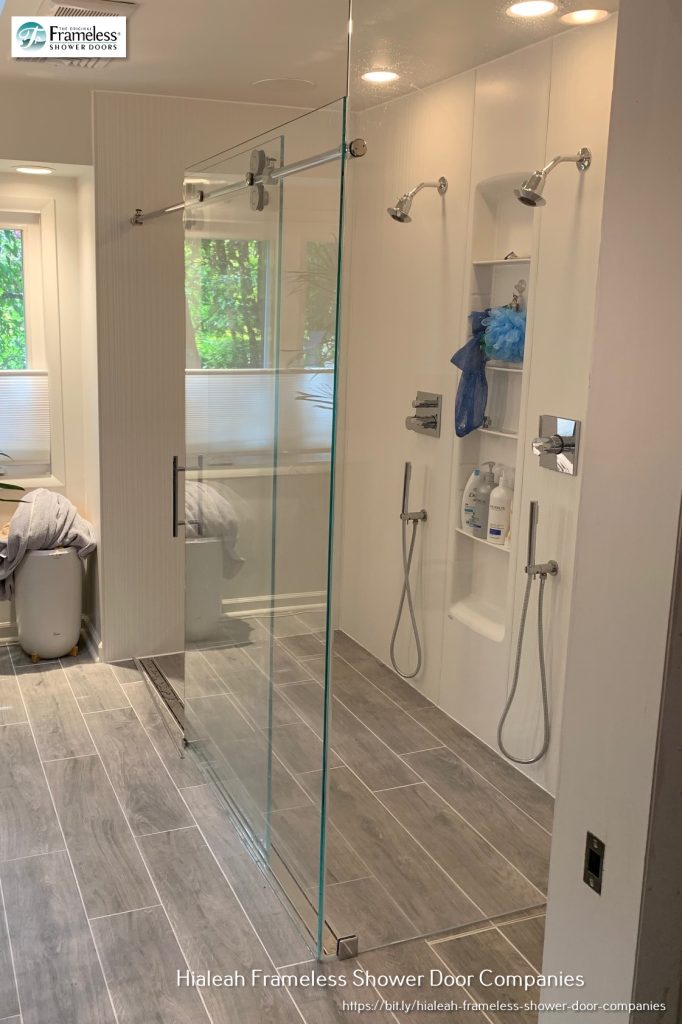 Plumbing
When you're remodeling your bathroom, you want to be sure that your plumbing is in top shape. That means making sure you don't have any leaks or drips that can cause water damage to your walls and flooring.
It also makes sense to replace any old water supply and drain lines that might need replacing or repairing as part of your bathroom remodel. In older homes, these pipes might be made of galvanized steel or cast iron, both of which are susceptible to rust and corrosion over time.
Replacing these pipes is often a huge project and can add significant costs to the overall bathroom remodel. However, if you plan to remove and re-install your toilet, sink, shower, or tub in the same location, it may be possible to save some money by using PEX flexible tubing for your supply line instead of traditional PVC pipes.
These pipes can be installed without needing to use elbows or other fittings, which can make installation faster and easier. They can even be installed while the walls are still wet, saving you even more labor cost.
Another option is to install a push-to-connect supply stop valve that can be installed in a few seconds. This can eliminate the need for a plumber to shut off water in the entire house to swap out the old supply stop valve.
A plumbing specialist can help you choose the best fixtures for your new bathroom. They can also recommend upgrades that can save you money on the long run, such as new water-saving shower heads or faucets.
When choosing fixtures, consider your budget and preferences as well as how long you intend to live in the home. Generally, basic, serviceable fixtures will cost less than luxury ones.
Then, decide on a design that will work for you and your family's needs. If you're planning a child's bathroom, it might be important to install a thermostatic mixing valve (TMV) at the sink or shower so that your kids can adjust the water temperature as needed.
You can also take the extra step to insulate your walls. This can prevent moisture from leaking into the room, which can lead to mold and mildew issues over time.
Ventilation
When you're remodeling your bathroom, it's important to make sure that you include all of the ventilation options necessary to keep the space clean and healthy. Without proper ventilation, your bathroom could become a breeding ground for mold and mildew.
In addition to causing allergies and respiratory illness, mold and mildew growth can also lead to unsightly stains on the walls and ceiling. These stains can also cause your bathroom to smell unpleasant.
One way to avoid this problem is to install a ventilation fan in your bathroom shower remodel. These fans are designed to add ventilation, improve airflow and reduce excess moisture and odors.
You should get a vent fan with enough cubic feet per minute (CFM) to adequately exhaust the air in your bathroom. This amount is based on the size of your bathroom and ceilings.
For a typical bathroom, that's a minimum of 1 CFM for each square foot of floor space, according to the Home Ventilating Institute. For bathrooms that are larger than 100 square feet, you'll want a fan with more CFM to exhaust the additional moisture created by jetted tubs and showers.
The ventilation of your bathroom shower should be a top priority during your remodeling project. Leaving the room without an exhaust fan can lead to a buildup of harmful mold and mildew, which can cause serious health problems in your family.
Fortunately, there are a number of low-cost solutions to your bathroom ventilation problems. First, you should consider installing a window in the bathroom to let natural air in and exhaust the damp air out.
Another option is to install a fan that pulls in makeup air from forced air registers or an open window or door. This will exchange your bathroom's humid air with outside air and exhaust it to the outdoors through ductwork integrated into your house's HVAC system.