Corner Shower Enclosures Dallas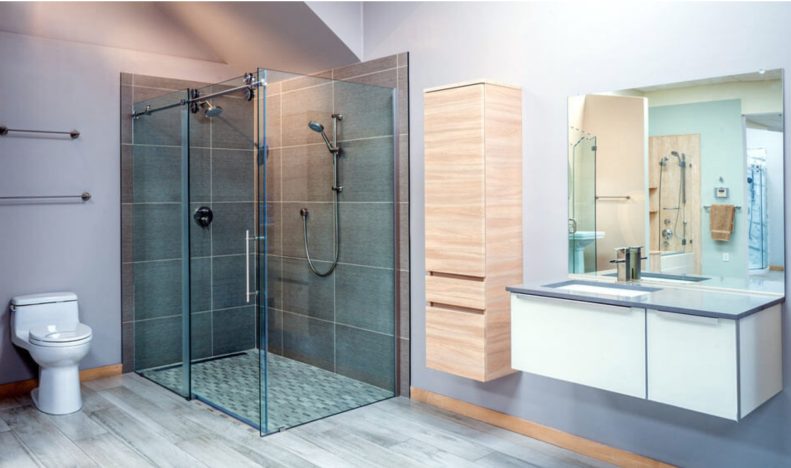 The Benefits of Corner Shower Enclosures Dallas
Corner shower enclosures provides a unique and space-saving way to add a shower to your bathroom. Whether you have a small bathroom or need to free up a large portion of your room, corner showers are the perfect choice.
You can choose from several shower door options including sliding, pivot, and bi-fold doors. The curved glass of these doors offers a beautiful and distinctive design to your bathroom.
Frameless design
Corner shower enclosures are a popular option in modern homes. They save space, allowing homeowners to maximize the bathroom's functionality and aesthetic.
Frameless shower enclosures are also easier to clean than framed models. Since they do not have metal frames, the glass is easy to wipe down with mild dish soap and warm water.
They are also less susceptible to mineral buildup, which is common in framed shower doors. This can reduce the cost of maintenance in the long run.
Frameless enclosures come in a variety of styles and configurations, including sliding and swing doors. They can be made to fit any size or shape of bathroom, and can be customized to match your needs.
Impact-resistant glass
Unlike shower curtains that develop mold and mildew, corner shower enclosures use impact-resistant glass. This type of shower door is easier to clean and helps keep the area dry.
Clear glass promotes an open and airy feel while allowing light to shine through the glass wall. You can choose from acid-etched, patterned, tinted, and cast glass to add visual interest and privacy to the shower area.
Frosted glass offers a smooth surface that hides water and soap streaks and is great for privacy. It can also be customized to match other bathroom styling elements.
Rain glass is textured on one side to look like drops of water. This style is perfect for bathrooms with a more natural-looking design theme.
Some corner showers are already enclosed by walls on two or three sides, and a frameless glass door is an easy way to finish the stall and create a more open look. Other popular locations for a frameless glass shower are tub/shower combos or neo-angle showers that create 90 degree corners.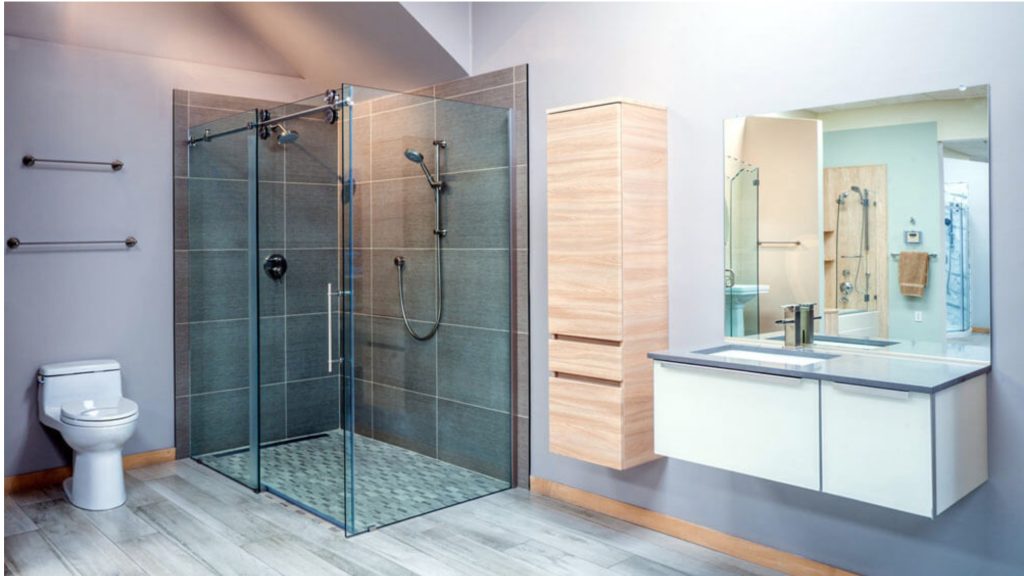 Easy to clean
There are many ways to keep your shower area clean and mold free. You can use commercial cleaning products or natural cleaners such as vinegar and baking soda.
These are both very easy to use and do not require harsh chemicals or the removal of glass coatings. This makes them ideal for people who want to maintain the aesthetics of their bathroom without the need to invest in expensive cleaners.
You can also clean your glass shower enclosures with a simple solution of vinegar and dish soap. This will remove tough stains on the glass and reduce soap scum build-up.
However, you should be very careful when using this method. Vinegar is corrosive, so be sure to wear gloves and follow the manufacturer's instructions carefully. Alternatively, you can use a cleaner specifically designed for glass like Windex or Clorox. Just be sure to rinse well with water afterward. This will help prevent the build-up of soap scum and etching.
Affordable
Whether you're renovating your own home or trying to find space-saving solutions in your rented place, corner shower enclosures are a great way to save square footage. They're typically tucked into the corner of two walls, with a curved door making up the third wall, and can be as small as 32 inches by 32 inches for a standard bathroom or even smaller for a tiny house or RV.
The Breeze Round Corner Shower Kit from OVE Decors marries function and design, with a rounded door that maximizes the space without creating uncomfortable angles. It's a versatile shower that would fit in most bathrooms and can be matched with nickel or black frame finishes.
The DreamLine Prism Plus Frameless Hinged Shower Enclosure is another affordable option with an attractive matte black framing and a sleek window pane design. The quarter-inch-thick tempered glass has substantial heft and the pivoting doors open and close smoothly. The magnetic door seal creates a secure seal to keep water from leaking.