Half Shower Door Dallas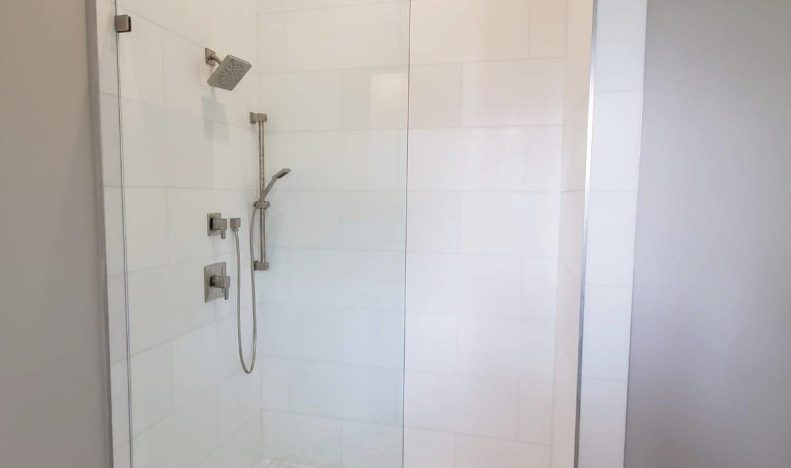 Add Elegance to Your Bathroom With a Half Shower Door Dallas
A half shower door is a popular choice for homeowners looking to upgrade their bathroom. Its unique design gives a clean, modern look to any space.
When choosing a shower door, take measurements carefully to ensure a perfect fit. These should be accurate to 1/16-inch from wall to wall.
Types
A half shower door is an excellent way to add a modern, elegant touch to your bathroom. It takes up a lot less space and makes a small bathroom look bigger. It is also very easy to clean and requires little maintenance.
There are several different types of shower doors to choose from, each with their own pros and cons. A careful selection of the right type for your needs and budget can help you get the best results from your bathroom remodel.
For instance, framed shower doors typically include metal frames that wrap around the glass panels. They can be a good choice for smaller bathrooms, but they are less attractive than frameless options.
On the other hand, a frameless shower door doesn't need frames to support the glass panels, and they can be made of thicker glass for a more luxurious feel. They also tend to be more durable and are easier to install than framed shower doors.
These doors are a popular choice in contemporary bathroom designs and are often found in new homes. They swing open and closed by a floor-mounted pivot, which can be mounted on either side of the door for a simple 180-degree pivot or center-mounted for a full 360-degree rotation.
They are also available in a variety of styles, including rounded or curved glass doors for corner showers. These doors are also easier to install than other door options and are designed to fit narrow spaces, making them an ideal choice for a tight-space.
Another option is to choose frosted or tinted glass for more privacy in your shower. Manufacturers etch the glass with acid or sandblasting, creating a frosted texture on one side that helps to block light. The frosted appearance can also hide soap streaks and fingerprints, as well as keep out water splashes.
This style of glass is available in a variety of tones, from gray to bronze to black. The tone you choose can affect the overall aesthetic of your bathroom, so it's important to match your tinted glass with the rest of the decor in your home.
Pony Wall
A pony wall is a short barrier that divides spaces in a way that keeps the room feeling airy and connected. It can help create separate areas without taking away from the open layout, which is important if you have children in your home.
Pony walls are a common element of contemporary architecture and can be found in bathrooms and bedrooms. They're often installed between toilets and other bathroom amenities, including vanity sinks and showers.
Many of these walls have glass panels over them, which gives them a clean, sleek look. These can be especially useful for master bathrooms, where you want to add privacy to the space while still letting light in.
In addition to being a great way to create privacy in the bathroom, pony walls also offer homeowners additional storage options, such as towel racks and niches. They can be incorporated into a shower, too, to give your shower area a unique aesthetic.
While pony walls are an excellent choice for creating separations in your home, they do have their drawbacks. In particular, they're not always load-bearing, so you must take care to ensure they're well anchored and don't topple over.
The best place to start is by building a frame for your pony wall. You can use a framing square to ensure it's plumb and level before attaching the structure to the floor and other nearby walls.
After you've built a frame, you can add drywall or half-inch medium-density fiberboard (MDF) to cover it. This will make the pony wall structurally sound and provide a sturdy surface for you to work with.
You can also install shelves on your pony wall if you want to add extra storage. These can be useful for storing items like towels and bathrobes, or you can add display spaces for photos or books.
Another popular use for a pony wall is in the kitchen. They're commonly used as bookcases, but they can also be used to store other kitchen essentials like pots and pans.
A pony wall is a versatile addition to any room, and can be a beautiful feature when it's designed properly. But before you go ahead and build one for your home, it's important to know what it is, how it works, and whether it's right for you.
Glass Panel
A half shower door with a glass panel is one of the most exciting designs for bathroom enclosures. It has a distinctive look and is very easy to clean. Moreover, it takes less space than other enclosures.
The panel itself is made from tempered, heat-toughened or heat-treated glass. It has various properties and characteristics, ranging from fireproof to insulating to non-slip (for floors).
These types of doors are a popular option for homeowners who are looking for an elegant design that also adds a touch of privacy to their spaces. These doors can be designed with clear or frosted glass, and can even include decorative or textured elements.
Some people prefer to have their glass doors be framed, while others choose frameless designs. Both options are great for letting in natural light and making the space look more spacious.
In contrast to framed doors, frameless glass doors are more affordable and allow more light into the room. They're also more durable and can last longer.
This type of door can be paired with wooden frames to create rustic designs that are ideal for farmhouse-style homes or for homeowners who want to complement their modern decor. They're also a good choice for homeowners who want to increase their indoor air quality but still want to be able to have access to their outdoor living areas.
A clear glass partition wall can boost transparency, communication, and connection with clients or co-workers. These walls are commonly used in office buildings, but they can be adapted for residential purposes as well. They are space friendly, filling less floor space than sheetrock walls, and can be easily moved or removed.
If you're interested in a glass panel door, it is important to learn about your options so you can find the right style for your home. You can also learn about the different types of glass and their benefits to help you decide which option is best for you.
A glass door can be a great addition to any interior. They are highly decorative and offer a lot of versatility, adding a unique element to your home's architecture and interior decor. You can even pair them with other interior elements like mirrors and lighting to achieve a stunning effect.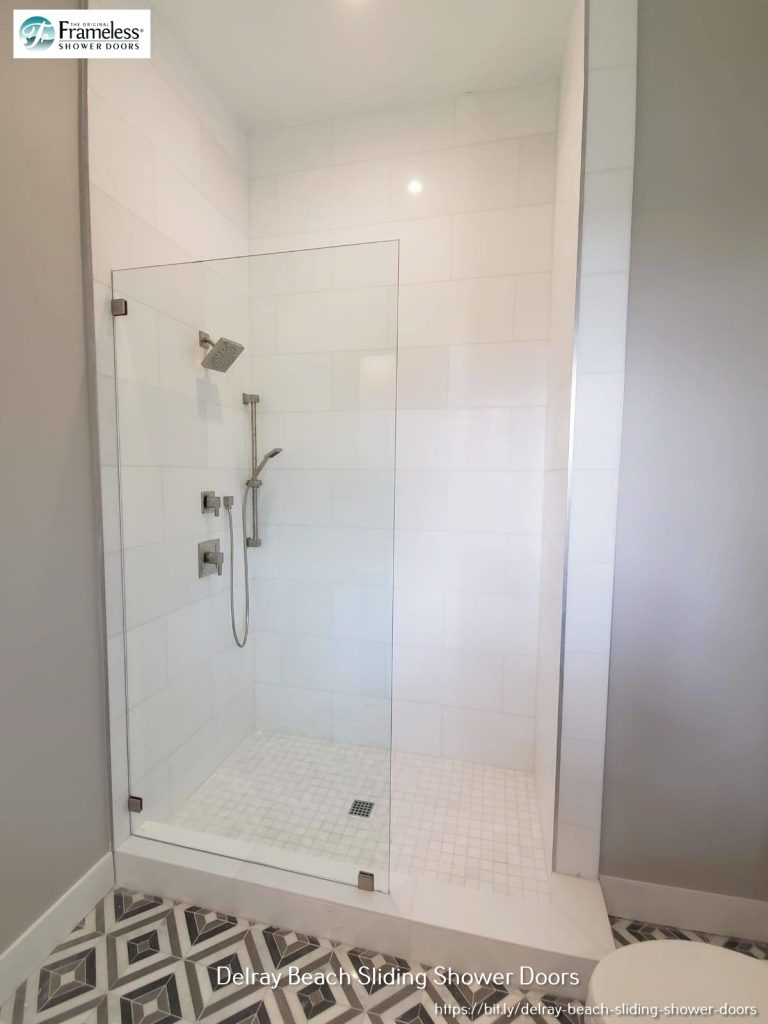 Installation
Half shower doors are a great choice for anyone looking to create a more modern and minimalist bathroom. They take less space, are easier to clean and can be customized to fit any design.
They are also affordable and can make your bathroom appear more spacious. However, they may not be as secure or private as a full-sized shower door.
To install a half shower door, you'll need some basic tools and materials. First, prepare the shower floor and the walls for the door's installation by trimming off any excess tile or drywall. Next, cut the aluminum base track to fit tightly between the stall walls. Then, smooth the cut end with a file so it doesn't snag on the shower floor.
Once the threshold is ready, attach the door's hinge rail to the jamb with the 1/2-inch stainless steel pan-head screws. If the door has a glass side panel, you'll need to slide the magnetic strike rail onto the other jamb.
Adjust the jamb so that it's plumb to the wall and flush with the base track, using a 4-foot level to help ensure the door is in place. Once the jamb is plumb, mark screw hole locations on the wall with a pencil. Use a 3/16-inch-diameter masonry drill bit to drill holes at each mark.
Then, screw the jamb to the wall using plastic anchors. This method is easier and more secure than drilling into the shower stall walls.
You'll also need a screwdriver to remove the shims that are under the glass panels. This is done to ensure that the panels are aligned straight and don't bend under the weight of the glass.
Finally, you'll need silicone to seal the glass panels and the bottom of the door. You can get different types of shower door hardware that may match the fixtures on the tub and sink, so it's a good idea to discuss these with your contractor when you're getting quotes.
As with any project, be sure to find a contractor that is licensed, insured and knowledgeable about the type of product you're installing. They should provide a warranty and guarantee that the work is completed properly. They should also be respectful of your home and leave the job site clean afterward.