Right Bathroom Doors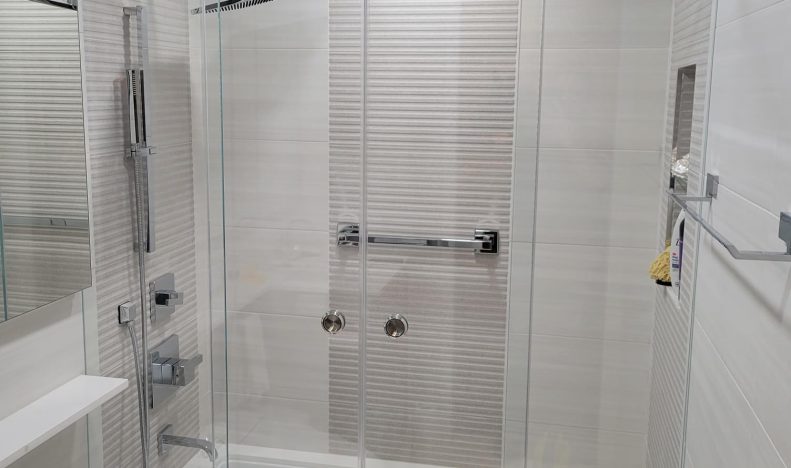 Tips for Choosing the Right Bathroom Doors
Finding the right bathroom doors is an important task when it comes to safety, convenience, and aesthetics. There are so many factors to consider that it can feel overwhelming to make a decision. Luckily, this blog post will give you all of the tips you need for selecting the ideal door that fits your unique needs! We'll provide information on materials, sizing specifications, accessibility features and much more – so you know exactly what options are available for remodeling or new construction projects. With these insights in hand, making the best choice of a restroom entrance has never been easier!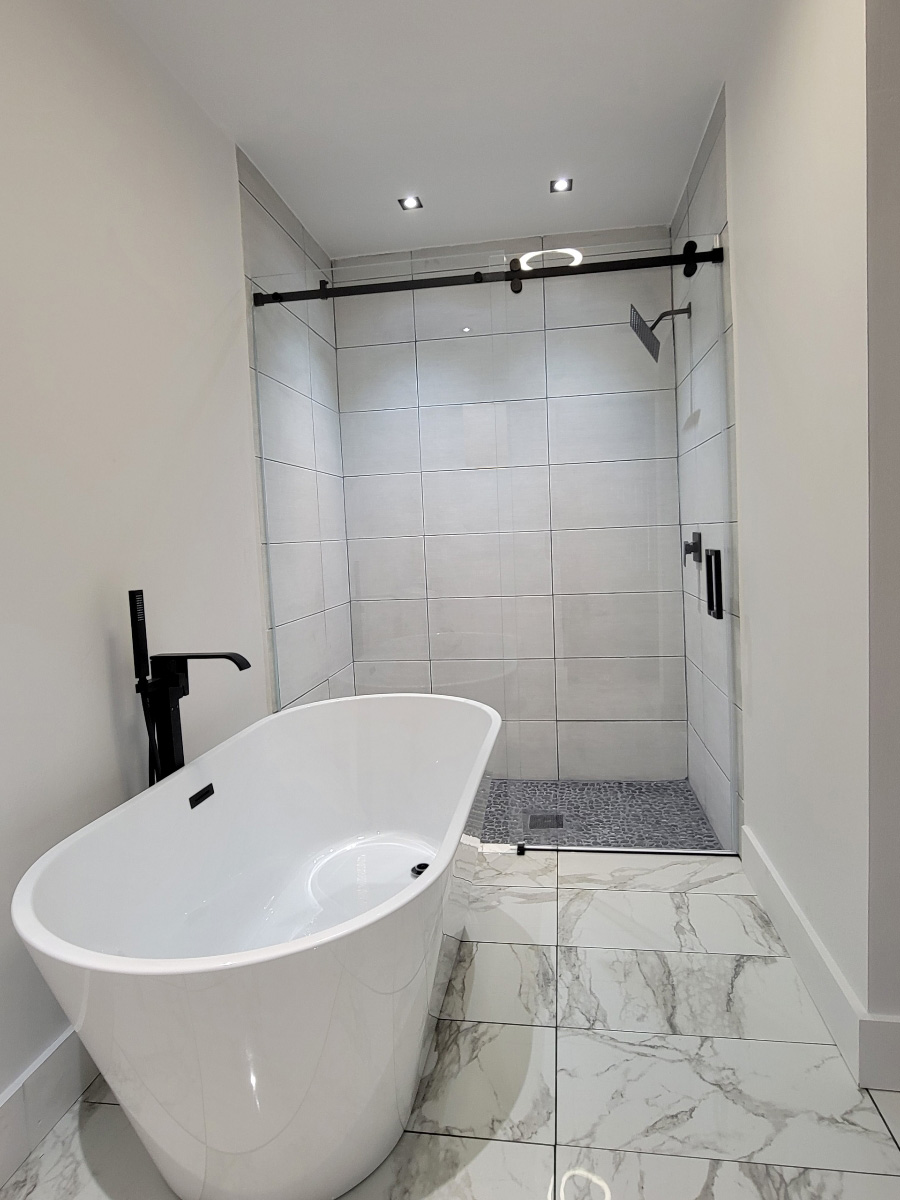 Consider the Size of your Bathroom and Choose a Door Size that Fits
When it comes to finding the best door to fit your bathroom, doing some research on sizing can save you a lot of stress down the line. Taking measurements of your doorway and considering factors such as how much space you want between the wall and the door can help you find the perfect size. You should take into account how often the door will be used, how much room is available between nearby fixtures, and your preferred aesthetic style before making your final selection. With careful consideration of these details and some handy measuring tools, you'll be able to choose a bathroom door that fits perfectly in your home and complements the rest of the decor.
Think about the Style of Door you Want 
Choosing the perfect door for your home can be a daunting task, but it doesn't have to be. Before making any decisions, it's important to consider the different styles of doors available. Sliding doors may be a practical choice if you're tight on space, while folding or bi-fold doors can add a touch of elegance and versatility to your home. Hinged doors offer a more traditional look and feel, and can be a great option for those seeking a classic aesthetic. No matter what style you choose, selecting the right door can make a significant difference in both the functionality and appearance of your home.
Pick a Design that Complements the Overall look and feel of your Bathroom 
Choosing the perfect bathroom door can be a daunting task, but it doesn't have to be. It's important to select a design that complements the look and feel of your bathroom. A modern door would be a great choice for a contemporary bathroom, while a rustic door would be perfect for a more traditional bathroom. If you have a small space, a sliding door is an excellent choice as it won't take up any extra room. On the other hand, if you have a larger bathroom, a glass door could give it an elegant touch. Whatever your preference, make sure the door you choose blends seamlessly with the overall aesthetic of your bathroom.
Choose Materials based on their Durability and Maintenance Needs 
When it comes to choosing a bathroom door, durability and maintenance are key factors to consider. You want a material that can withstand the moisture, steam, and constant traffic that comes with being in a bathroom. Additionally, choosing a material that is easy to clean and maintain will save you time and hassle in the long run. From sturdy fiberglass to low-maintenance vinyl, there are many options to choose from. Don't overlook these important considerations when selecting your bathroom door, as they can make a big difference in both the longevity and overall appearance of your space.
Keep in mind Safety Features such as Locks and Handles  
Choosing the right door for your bathroom can make a big difference in the safety and security of your home. When deciding on a door, it is important to keep in mind safety features such as locks and handles. These features can protect your family from unwanted intruders and help prevent accidents in the bathroom. Selecting a door that is aesthetically pleasing is important, but safety should always be the top priority. Whether it's a sliding door, a pocket door, or a traditional swinging door, make sure that it comes equipped with the proper safety features to keep you and your loved ones safe.
Consider Soundproofing options for Quieter Bathrooms and more Privacy
If you're looking for a little extra peace and quiet in your bathroom, soundproofing may be the answer. Soundproofing materials can help reduce the noise from outside sources and provide greater privacy while you are using the bathroom. There are many different soundproofing options available, from special glass doors to insulated panels and more. Consider these options when selecting your bathroom door so that you can enjoy a quieter, more peaceful space.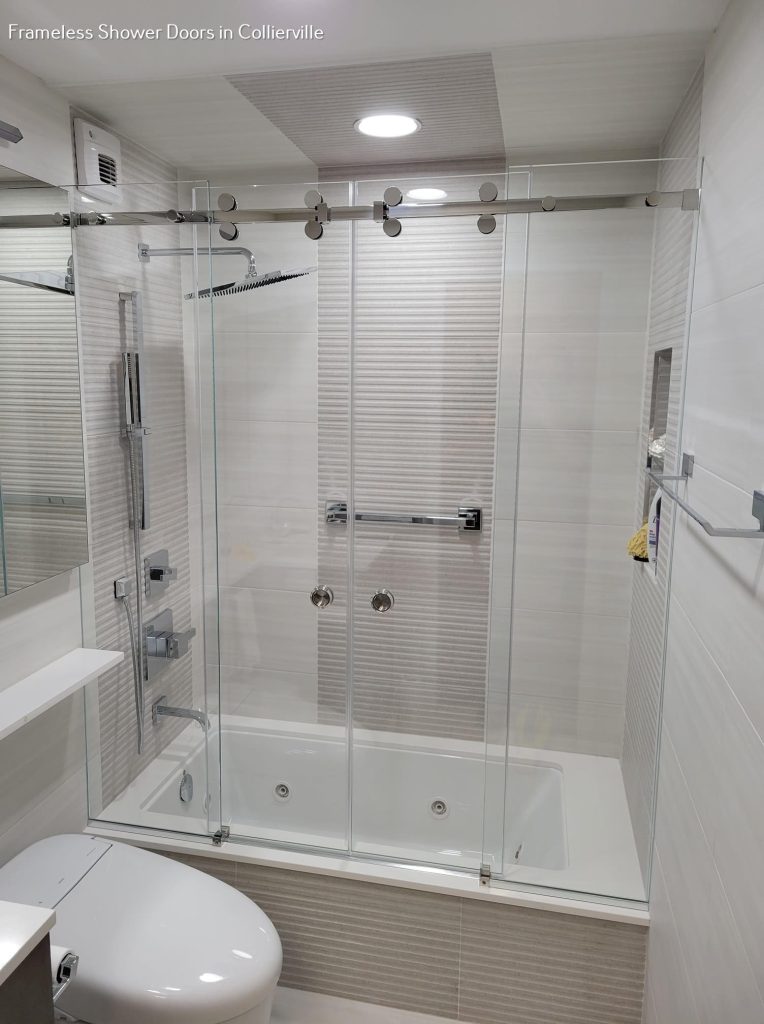 3591 NW 120th Ave, Coral Springs, FL 33065
(954) 378-9792