Shower Door Enclosures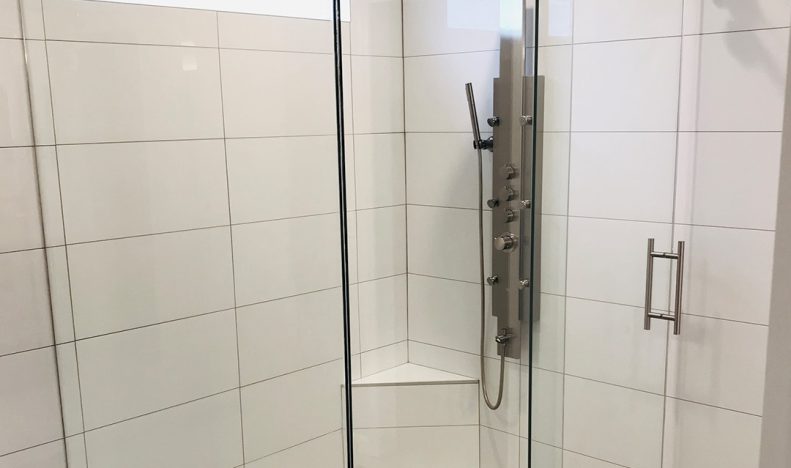 Shower Door Enclosures
Shower door enclosures are a great way to add modern appeal to your bathroom. They make the room look larger and provide a clean, open feeling.
There are several types of shower door enclosures available to fit your style, size, and budget. It's important to understand the differences in order to select the best one for your bathroom.
Framed
Framed shower door enclosures are a practical and common option for homeowners. They often cost less than frameless doors, and they're easier to install. Typically, framed doors use thinner glass than frameless ones and can be made of aluminum or brass in different colors and finishes.
A framed shower door has a metal frame around all four corners of the glass tiles to secure it to the bathroom walls. It can also feature framing on one or more sides of a stationary lite of glass to create minimal sightlines.
While a framed door can provide a more traditional and economical look, it's usually not as stylish and updated as a frameless glass shower door. Additionally, framed shower enclosures often increase your shower's footprint, making it harder to maximize the area.
Semi-frameless shower door enclosures are a perfect combination of a framed and frameless design. These shower doors have framed on one or more sides of the stationary lite of glass to provide minimal sightlines and an open, airy feel.
A frameless shower door can be made of clear tempered glass or a variety of other tinted or frosted options. It can be patterned, etched, or bronzed to add a more modern touch. It can also be infused with Diamon Fusion, which will help to prevent water spots.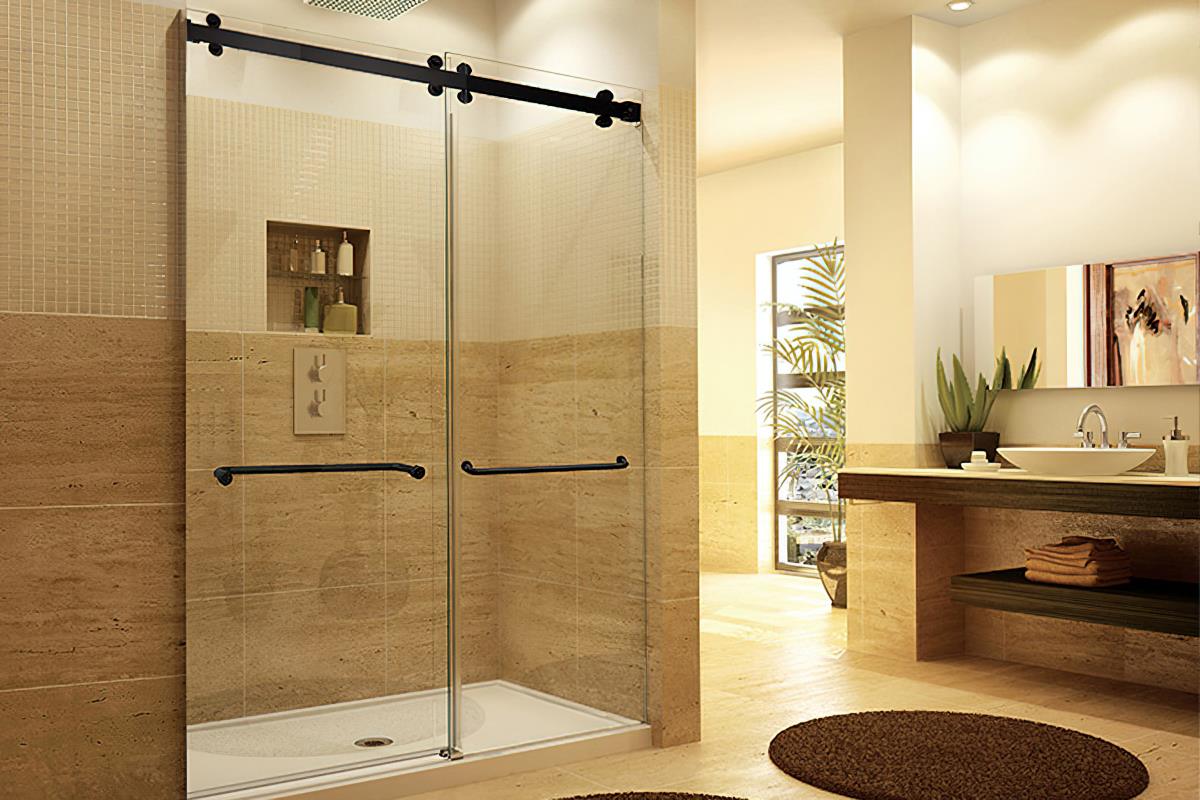 Semi-Frameless
A semi-frameless shower door enclosure is the perfect compromise between frameless and framed. They offer a clean, sleek look and do not have nooks and crannies that can collect water and grime. They also come with a lot of customization options and can help bring modern vibes to your bathroom.
These showers are more affordable than their frameless counterparts, and they are also easier to install. They are a good option for homeowners who want to add a frameless style to their bathroom but do not have the budget to afford it.
They have metal framing attached to the glass that allows for added adjustability. This type of frame is ideal for smaller showers or where there is a risk of leakage around hardwood floors, water-sensitive moldings, or other areas.
They are also a good choice for homeowners who are concerned about water damage and don't have the budget to purchase and install a frameless door. They are easier to clean than framed enclosures, but they still require daily cleaning. Keeping the shower and surrounding area clean will prevent the buildup of mold, mildew, and soap residue in crevices.
Frameless Hinged
Hinged frameless shower door enclosures are a popular option for modern bathroom designs, as they offer a sleek look and clean lines. They are typically made in 3/8?? thick glass and do a great job of keeping your shower tile visible while adding a touch of elegance to your shower space.
Because frameless hinged doors don't have metal framing around their edges, they are easy to clean. The simple design also allows you to choose a variety of door styles and hardware finishes.
These doors can be hinged or sliding, and they are typically made with strong 3/8?? glass that is much stronger than the thinner glass used on older-style sliders. They can also handle a return glass panel if you want to have two doors in your shower.
A hinged frameless shower door can be a good choice for a large, open bathroom because they allow you to maximize your showering space. However, these doors can be tricky to install in smaller bathrooms because they require more clearance for them to open fully.
Hinged frameless shower enclosures are often more expensive than framed or semi-frameless options because they require more materials and professional installation. They also require more precise measurements, as well as special power tools and shims to hold them in place.