Corner Shower Enclosure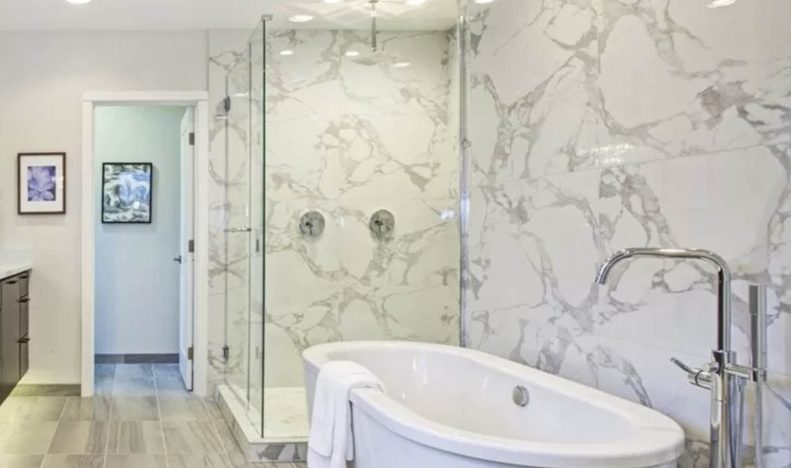 The Benefits of a Corner Shower Enclosure
A corner shower enclosure is a great way to maximize space in your bathroom. Not only will it help you free up floor space, but it can also make your bathroom look bigger thanks to its curved design.
There are many different types of corner showers to choose from. You can also customize them to fit your needs.
Space-Saving Design
If you're looking to upgrade your bathroom, a corner shower enclosure can save space. These designs come in a variety of styles to fit any design aesthetic, and they can be an excellent addition to a small bathroom.
One of the best features of a corner shower is that it can be installed right against an existing wall, saving space while still maintaining a functional enclosure. These showers typically feature a glass front, which makes them more visually appealing and can help open up a smaller bathroom.
They also tend to be more affordable than other shower options, so they're great for budget-conscious homeowners. Some designs include framed or semi-frameless doors, which allow you to choose how much of the glass you want to see. Framed showers use framing hardware to attach the shower door to the walls, while semi-frameless ones use a minimal amount of hardware to connect the glass panels and hold them in place.
Versatility
Corner shower enclosures are a versatile option that can be used for a variety of purposes. They can transform a small half bath into a full bathroom, provide extra storage space, or even be used as a vanity.
There are a wide range of different enclosures that can be made from tempered glass. They can be frameless or semi-frameless, and they can also be designed with natural stone walls.
The most common shape of a corner shower is the 90-degree configuration, which consists of two glass sides that connect to each other and to the wall. These can be either curved or square in design.
Easy to Install
Corner showers are a great option for small bathrooms, as they can fit into tight spaces. They also have a unique design that can add a touch of personality to your bathroom.
If you decide to install a corner shower, it's important to choose a kit that fits the space and layout of your bathroom. This will help ensure that the installation goes smoothly and without any issues.
The Vigo Winslow Frameless Neo-Angle Shower Enclosure is a simple yet stylish option for a small bathroom. It includes two tempered glass panels, a glass door, and the stainless steel hardware needed to mount it.
Durability
Corner showers offer a stylish way to add a full bath to your bathroom and can increase your home's value. Remodeling your half-bath into a full bath can boost your resale value by 10% to 20%, making it an excellent investment for home owners and sellers alike!
When choosing a corner shower enclosure, it is important to consider its durability. The material used to build the shower will play a role in its lifespan, but how you care for it will also impact its longevity.
Framed showers have been the favorite design for years, but semi-frameless showers are now a popular choice as well. The frames and hardware are typically finished in brushed stainless steel, oil-rubbed bronze, modern black or matte white, which allows you to match it with other bathroom fixtures.
Affordable
If you want a sleek look without compromising on space, a corner shower enclosure is a great option. They are also less expensive than other options, such as bathtubs or inbuilt showers, and are easier to install.
The best part is, they don't require expensive custom glass and enclosure systems that you may not be able to afford. Instead, you can choose from one, two or three-piece kits that are easy to install.
Corner showers are a popular choice for small bathrooms because they allow you to maximize your floor space. They also offer a stylish and modern look that will add value to your home.