The Original Frameless Shower Doors® Signs Local Franchisee to Meet Demand in Houston The Nation's Only True Buy-Direct Frameless Shower Door Company Experiences Rapid Franchise Growth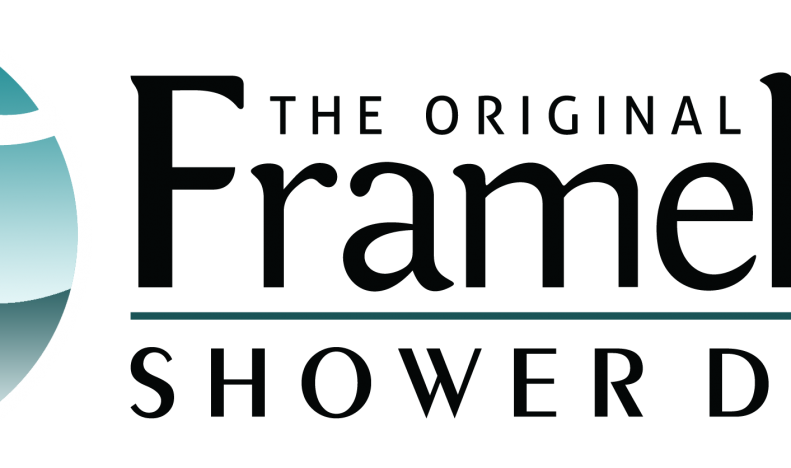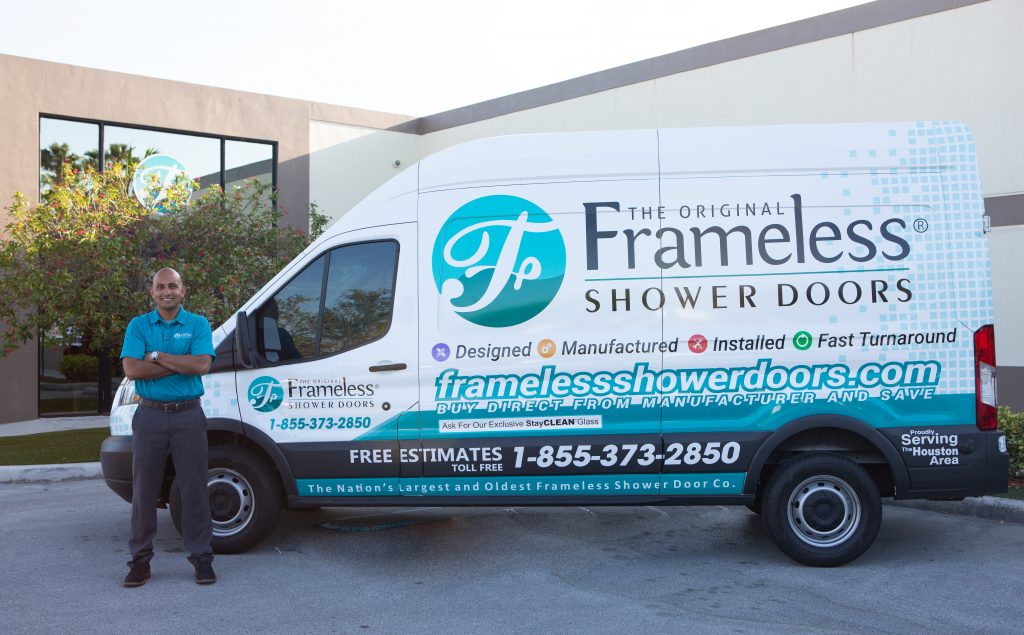 CORAL SPRINGS, Fla. (April 16, 2018) – Shortly after starting its franchise development campaign, The Original Frameless Shower Doors®, the nation's only true buy-direct frameless shower door company, has signed its first franchisee. Nick Persad will launch his franchise in Houston, TX in April with two territories and access to the brand's showrooms inside local Floor & Décor stores.
The Original Frameless Shower Doors is the only shower door franchise available in a van-based model, making it easy for franchisees to quickly and efficiently sell and install their product. Due to its partnership with Floor & Décor, The Original Frameless Shower Doors has inventory in showrooms across the United States, where franchisees can show their products to potential clients. Franchisees enjoy all the benefits of widespread brand exposure with very low overhead and startup costs since the showroom space is already available to them.
"This is exactly what I've been looking for," Persad said. "I'm excited to grow my territories and the brand as big as possible. With demand for frameless shower enclosures so high, the support offered by frameless is top notch with a proven track record."
With the majority of bathroom remodels and new construction calling for frameless shower doors, Persad is eager to meet the demand in Houston and develop new clients. As a new franchisee, he can also look forward to The Original Frameless Shower Doors supplying all the glass and hardware needed, as well as technical, scheduling and marketing assistance. Ongoing installation support is available to franchisees through instructional videos and manuals, as well as one-on-one training in The Original Frameless Shower Doors school located within the company's world headquarters. Franchisees can quickly reference these materials at any time, making installation simple and efficient.
"We are excited to welcome Nick Persad to The Original Frameless Shower Doors family," said Michael High, COO and President. "As the pioneers in the industry, we are growing rapidly through franchising. Our van-based model allows for a quick and high ROI for franchisees since there is no need to invest in real estate and associated costs. Territories are selling quickly."
The Original Frameless Shower Doors has been featured in the prestigious Inc. magazine 5000 List the last several years in a row thanks to the company's tremendous growth rate. By perfecting the fine art of customizing frameless glass shower doors, the fully licensed, insured and certified manufacturer and installation company has grown year after year. The Original Frameless Shower Doors has no real competitors, since the company custom-creates all its products– something no one else in the industry is doing. "Every piece of glass must be custom made if you're in the market for a truly frameless shower door enclosure because no two openings are the same, said Michael High. "Each piece of our custom artisan glass has the Frameless Shower Doors safety seal logo as well as your name engraved right into it ( Hidden edge )This is our personal guarantee that your glass is unique and has been handcrafted just for you at our manufacturing facility. Our turnaround time is typically one week from the time of purchase, about the same as if you were to order a standard thick glass shower enclosure from others."
About The Original Frameless Shower Doors
The Original Frameless Shower Doors® is the nation's only true buy-direct frameless shower door company. For more than 20 years, the company has designed, fabricated and installed more than 100,000 custom all-glass frameless shower enclosures for clients all over the world. The company's state-of-the-art manufacturing facility is equipped with the latest glass fabrication machinery as well as its own tempering furnace and exclusive, branded hardware line. Its StayCLEAN® glass is water and stain resistant and 20 percent more brilliant looking than typical glass — all designed to provide customers a one-of-a-kind custom frameless shower door that fits perfectly to the finished opening. If you're interested in learning more about franchise opportunities with The Original Frameless Shower Doors, contact Mike Pollock at [email protected].