Corner Glass Shower Enclosures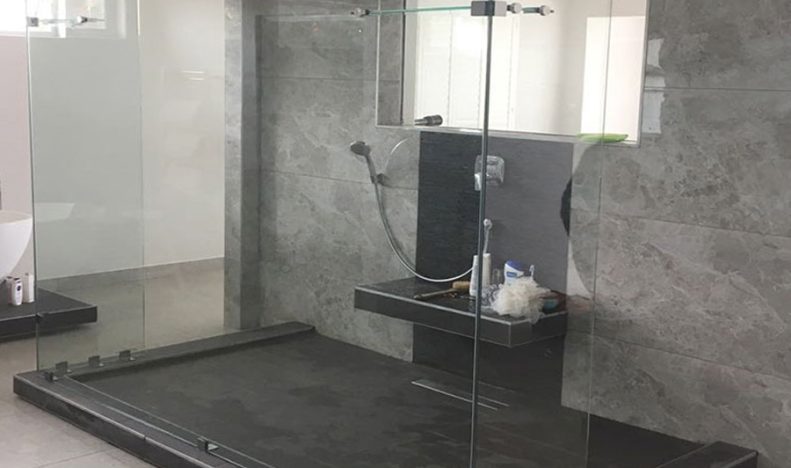 Add Elegance to Your Bathroom With Corner Glass Shower Enclosures
If you have a small bathroom, installing corner glass shower enclosures can be a great way to save space. They also help keep water within the enclosure so you don't have to worry about stepping in it or getting wet from the door.
There are a variety of different glass styles you can choose from for your new shower enclosure. These include clear, frosted, and patterned glass.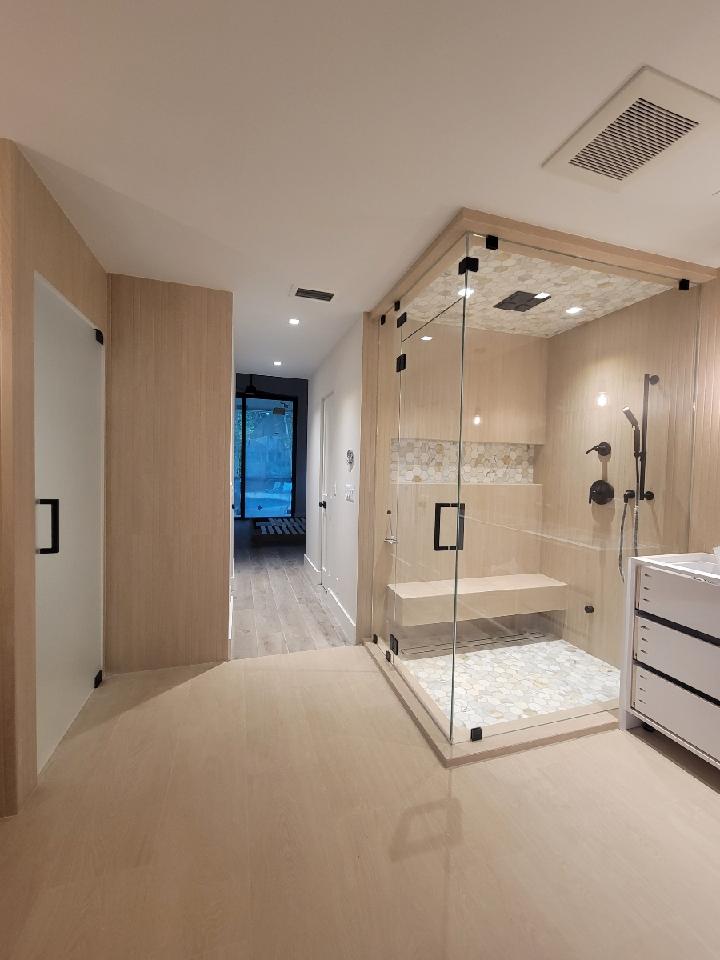 Frameless
Corner glass shower enclosures can be a great addition to any bathroom. They allow you to maximize the amount of natural light in your room and add a unique design element to your space.
These corner showers are available in a variety of sizes and styles, so you can find one that works best for your needs. They can also be customized to fit your decor style, ensuring that they look great and work well with the rest of your bathroom.
Frameless corner glass showers are made with tempered glass, which is four times stronger than standard glass. This means that they are less likely to break, and will fall into small pellets instead of sharp shards. This is ideal for safety reasons, and it will keep you and your family safe in the event of an accident.
Customizable
Corner glass shower enclosures are a great way to add style and elegance to your bathroom. They can be installed in bathrooms with limited space and come in a wide range of design and style options to meet your needs.
These glass showers are also easy to clean. They are made from tempered safety glass that meets building codes and is designed to withstand daily use and abuse.
If you're looking for an affordable solution to your bathroom space issue, a custom corner glass shower can be the perfect choice. Whether you're installing a shower in your master bath or you're remodeling an existing bathroom, these corner enclosures can make a big difference in the look of the room.
Impact-resistant
If you're looking for a shower enclosure that will help you save space while adding elegance to your bathroom, consider a corner glass shower. This type of glass is also durable and is resistant to water damage, making it an ideal choice for homeowners who are trying to make their bathrooms more functional.
Homeowners can choose from frameless, semi-frameless, and traditional designs to suit their needs. The most common is the frameless design, which features a swinging or sliding door with no framing.
You can also add a mullion to the exterior surface of the glass for added style. You can choose a mullion that is made of ceramic frit or one that is digitally printed to give it a more unique appearance. The mullions are also a great way to tie your shower enclosure in with the rest of your bathroom decor.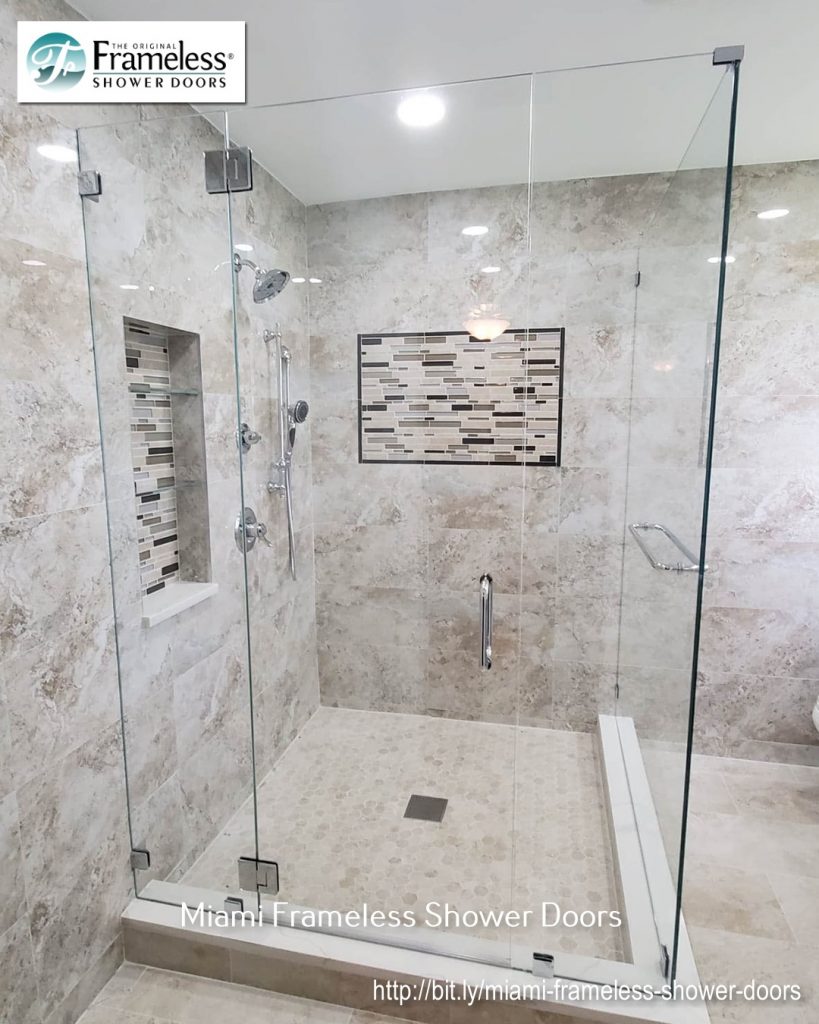 Stain-resistant
Frameless corner glass shower enclosures are a great choice for anyone looking to make the most of their bathroom space. They come in a wide range of shapes and sizes to suit your needs.
The best part about these glassy wonders is that they don't require much maintenance to keep them sparkling clean. Thanks to their sleek design and tempered glass, you won't have to worry about the dreaded soap scum buildup or hard water stains wreaking havoc on your shower area. With a few simple cleaning tips, your glassy wonders will remain sparkling clean for years to come. The only downside is that you may have to pay a little more for a quality enclosure than you would if you opted for the cheaper options.
Easy to clean
One of the best things about corner glass shower enclosures is their ease of cleaning. Because there is no frame, the glass is extremely easy to wipe clean with a squeegee.
Regularly wiping down the glass after each use also helps reduce soap scum buildup and hard water stains. You can try a homemade cleaning solution or use natural household products such as vinegar, ammonia, and baking soda.
To get rid of soap scum, mix two parts of distilled white vinegar with two parts of distilled water and spray it onto the glass. Let it soak for five minutes and then use a non-abrasive sponge to wipe the area down.