Shower Tub Enclosures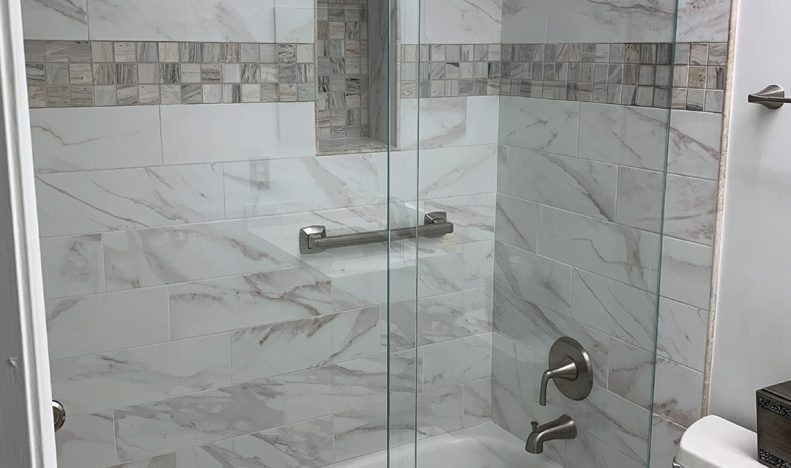 Shower Tub Enclosures
Shower tub enclosures can be a simple project that enhances the look of your bathroom. It also makes taking a shower safer and easier, helping to reduce your overall upkeep costs.
A tub surround can be a simple row of ceramic tile, or it can be a more extensive work of art. This Italian-influenced bathroom features a drop-in soaking tub surrounded by an elaborate tile installation.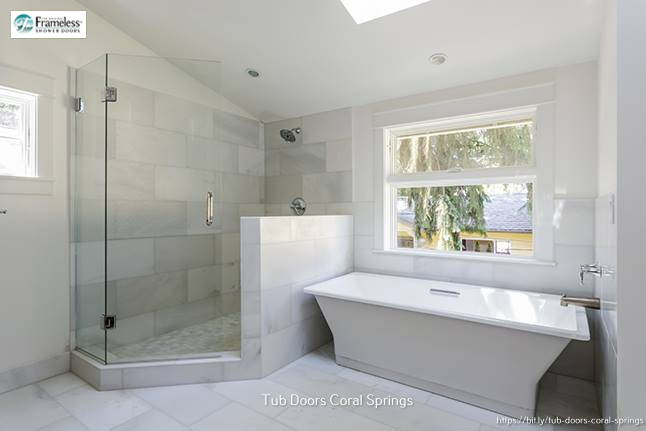 Custom Design
Shower tub enclosures can be a great addition to any bathroom. They can be custom designed to fit any shape and size.
A glass bathtub enclosure can improve the appearance and functionality of a bathroom, transforming it into an elegant retreat. They can be made from a variety of materials and colors, including frosted or stained glass.
These glass bath enclosures can be matched with any other fixtures and decor in the room. This allows you to create a look that is uniquely yours.
Unlike framed doors, frameless shower doors allow for maximum natural light to flow through the bathroom. This can give it a brighter, open feel that is more appealing to guests and potential buyers.
Regardless of the style of shower door you choose, you can rest assured that it will be durable and easy to clean. The best enclosures use tempered glass that is resistant to scratches and cracks. They are also easily cleaned using a soapy cloth and disinfectant.
Waterproofing
In a home, water damage can be one of the most devastating and costly problems. Even a minor infiltration can quickly destroy bathroom walls and flooring surfaces, leading to structural rot and mold.
A good bathroom waterproofing system can prevent this kind of damage and keep your home dry for years to come. However, not all waterproofing systems work the same way, and it is important to choose the right one for your needs and budget.
Shower tub enclosures, for instance, often require more waterproofing than other types of tiled showers because they can become a breeding ground for mildew and mold. For this reason, it is crucial to waterproof your shower tub enclosures before tiling.
There are a number of ways to do this, but the most common are bonded sheet membranes and foam wallboards. These are ideal for tiling over concrete substrates because they protect the wall from cracks caused by expansion and contraction.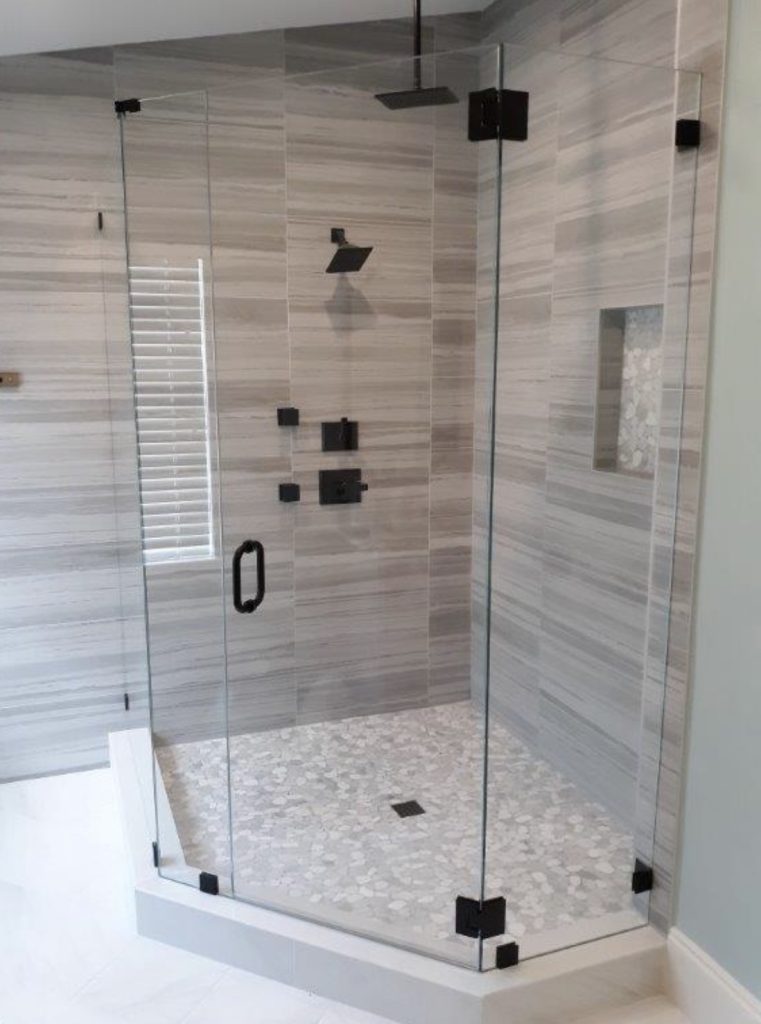 Safety
Whether you are installing a walk-in tub or a standard bathtub, there are certain safety measures that need to be taken. Fortunately, there are many stylish safety products that will blend in well with your bathroom design and enhance your safety while you're bathing or showering.
Among the most important safety measures are shower grab bars. These provide good leverage that helps prevent falls and slips.
Older adults with balance issues or injuries can benefit from a frameless shower door setup, which eliminates the need to step in and out of a traditional tub.
Another key safety measure is to ensure that there is no space for water to collect underneath the tub or on a shower curtain. This can lead to mold and mildew buildup, which can be a major health concern for those with asthma or allergies.
A glass shower enclosure is also a great choice if you want to avoid the possibility of water seeping behind the tub. This type of shower door is typically made from tempered safety glass that is designed to break into tiny pieces when impacted.
Installation
The first step to installing a tub enclosure is to prep the wall. Whether the walls have tile or are dry-walled with moisture-resistant boards called green walls, make sure they're clean and level, free of cracks, holes, mold, old caulk, and other damage.
Once the walls are in good shape, install a front surround panel to contain plumbing fixtures. The panel will need to be drilled for the tub or shower valve and possibly a tub spout. To do this, take measurements off the back wall to the center of the valve, and off the edge of the tub or shower base to the center of the spout or valve.
Then, using a large piece of cardboard cut to match the front surround panel, transfer these measurements onto the surround panel. Test-fit the cardboard template over the faucet stems and shower head stub-out to be sure it fits, then use the template to cut out the holes in the surround panel.