Bathroom With a Shower Tub Enclosure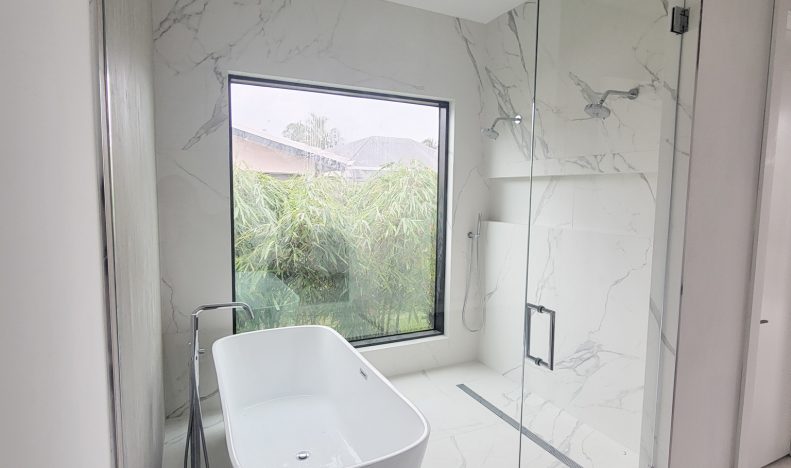 Add a Shower to Your Bathroom With a Shower Tub Enclosure
If you're looking to add a shower to your bathroom, there are a few different options. One option is a tub-shower combo, which allows you to retain a bathtub but also gain more shower space.
Another option is a custom shower solution, which is designed specifically for your needs and fits your space perfectly. These bespoke showers are often created when there isn't a ready-made solution that suits the space, or if you are trying to create something really unique for your home.
The History of the Tub Enclosure
Bathtub enclosures are not new – in fact, they date back decades before frameless shower doors and are one of the top bathroom trends. These enclosures offer visual appeal and are a great option for homeowners with young children, as the bathtub provides a safe place for them to take their baths until they can manage a shower.
Before indoor plumbing, tubs were moveable accessories: chamber pots and washbowls that bathers pulled out of storage for temporary use. In progressive houses with early water-heating devices, a large bathtub might be site-made of sheet copper or zinc and anchored in a coffin-like wooden box.
Eventually, luxury fixtures evolved into furniture-like designs as designers moved away from white and closer to velvety rich maroon or black. Color became a marketing strategy for manufacturers and helped differentiate one product line from another.
The Tub-Shower Combo
The tub-shower combo provides the best of both worlds – the convenience of a shower and the luxurious relaxation of a bathtub. With the right design choices, a bathtub-shower combination can create a sleek and modern look in your bathroom.
A tub-shower combo can be made of durable acrylic, gel-coated fiberglass, or other sturdily built materials that are easy to clean and waterproof. These units typically take up the same amount of space as a standard bathtub, and you can choose from a variety of models to fit your bathroom's needs.
You can also opt for a walk-in shower tub combo that's designed for safety and accessibility. These units allow seniors and those with mobility issues to bathe without having to climb over the side of a tub. They also offer a low stepover and generous soaking depth.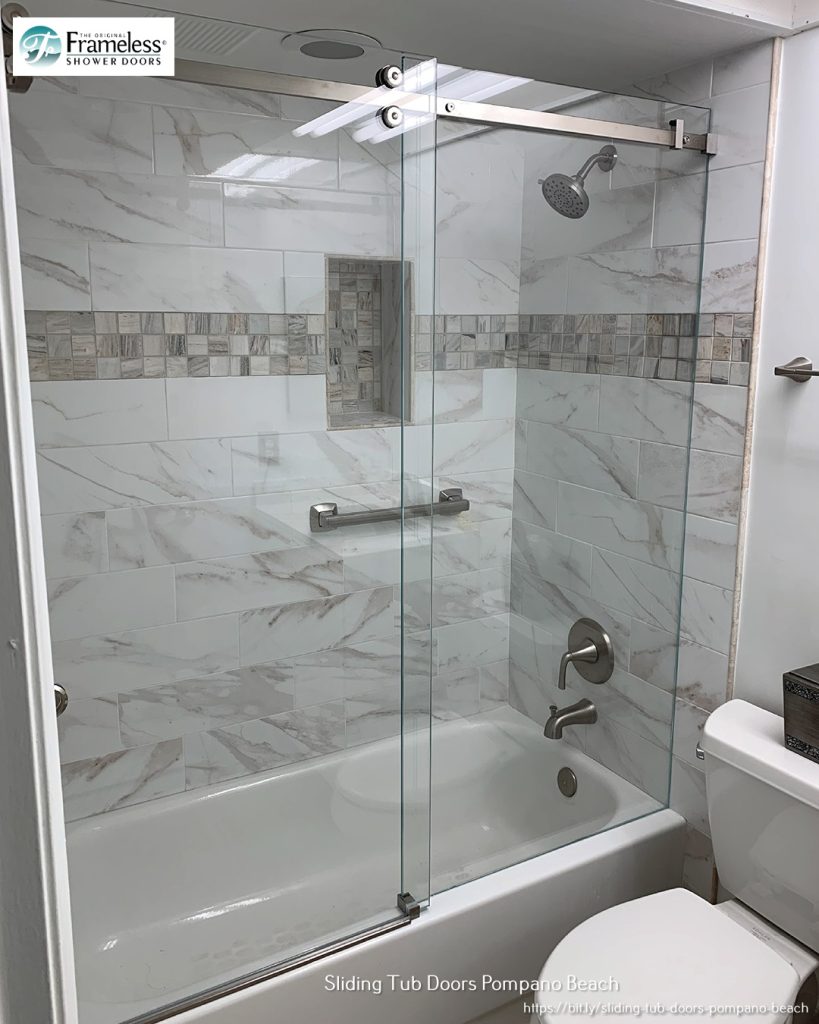 The Walk-In Shower
The walk-in shower tub enclosure is a convenient option for seniors who want to age in place. It offers an independent bathing experience, which is especially important for those who can't move around in the traditional bathtub.
This type of bathtub combines a shower head with a handheld wand that can be used either standing or seated. It also features a non-slip floor, grab bars, and water regulators to avoid scalding.
While this style of bathtub is a great solution for older adults, there are some things to consider before making the decision to install one. These include safety, cost, warranty, and installation.
American Standard's walk-in tub is priced at a very competitive $3,864. It's scored the highest score in our hydrotherapy category because it includes combination therapy and aromatherapy at no extra cost. It also has the best warranty value and lowest add-on costs in our review.
The Custom Shower
A custom shower tub enclosure adds a sense of luxury and sophistication to your bathroom. The glass walls and shower doors are custom-made for your exact space.
The design, size, and materials used will make a big difference in the overall look of the shower area. You may want to use a variety of colors, patterns, and textures to give your shower a unique one-of-a-kind feel.
Frameless or semi-frameless heavy glass shower and tub enclosures are a great way to enhance the look of your bathroom without taking up too much of the floor area. The glass is thicker (generally 3/8-inch or 12-inch) and features minimal hardware to keep the look clean.
When choosing the style of your new shower, consider the amount of privacy you want and how natural light will be reflected. Textured or frosted glass can give you both. Clear glass lets the most light but requires more cleaning to keep it spot-free.