Glass Corner Shower Enclosure Dallas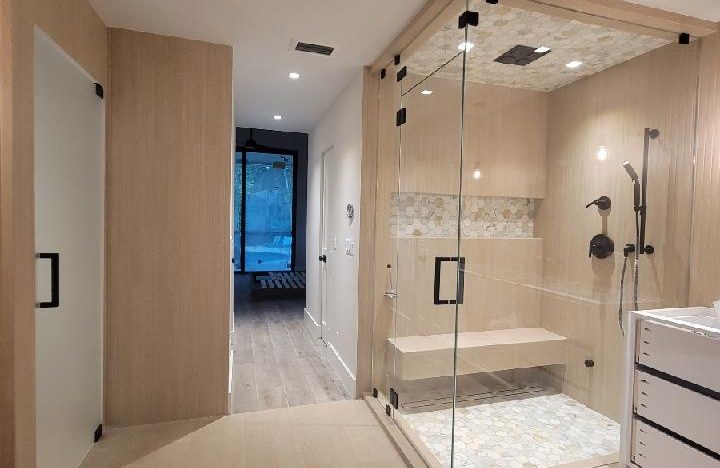 Glass Corner Shower Enclosure Dallas
A glass corner shower enclosure can make even the smallest bathroom seem larger. Moreover, it's one of the most durable and aesthetically pleasing shower fixtures on the market.
These corner shower enclosures are also easy to clean and can be easily customized according to your preferences. They can be made of etched, frosted or even patterned glass to suit your needs.
Easy to clean
The glass shower enclosure is a great addition to your bathroom. It's easy to clean and keeps your shower looking good.
When cleaning, remember to use a squeegee after every shower. This helps loosen soap scum and minerals that can lead to water spots.
A regular cleaning routine will eliminate streaks and watermarks from the glass. You can also use a cleaner specifically designed for glass to prevent hard-water stains from setting in.
If you're looking for a natural cleaner, try lemon juice and vinegar. They both contain citric acid, which is a good dissolving agent for mineral build-up.
Another alternative is baking soda, which can be used to create a paste and rub on the shower glass. Be sure to rinse with distilled water before re-using the paste.
Aesthetically pleasing
Glass is a great material for bathrooms because it offers an open, airy feel and can transform the room's overall aesthetic. It is also easy to clean and maintain, and will look good for years to come.
Another reason to consider installing a glass corner shower enclosure is that it can be customized to fit your specific needs. For example, you can choose from different types of door styles and frame designs to create a shower that is as unique as you are.
For instance, you can get a patterned shower enclosure that will add a fun touch to your bathroom. However, you should be aware that patterned glass can encourage mold and mildew growth, so you should take care to keep it well-maintained.
You can also find a variety of glass options for your new shower enclosure, including clear, frosted and tinted. These are all easier to wipe clean than acid-etched, patterned, or cast glass.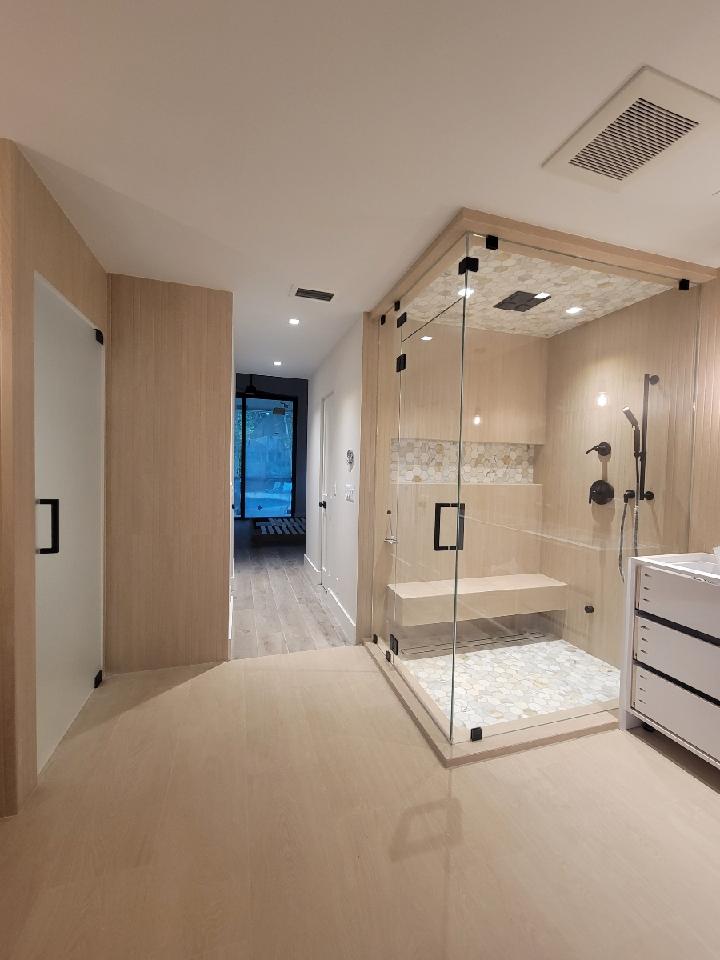 Reduces the risk of mould and mildew
Choosing a glass corner shower enclosure is a smart move to reduce the risk of mould and mildew. This fungus is a problem in many homes, especially during humid weather.
Mold and mildew are fungi that grow on anything that is moist or warm. They can grow on a variety of surfaces, but they are most commonly found on fabric and other household items.
They are also a health concern because they can cause respiratory problems, headaches, and other health issues for infants, children, pregnant women, and the elderly.
To help prevent the growth of mildew on fabrics and other items in your home, make sure to regularly clean them. Additionally, be sure to store items in dry storage areas or a closet.
Frameless shower doors, on the other hand, are less likely to invite mold and mildew because they have fewer joints, seals, and seams. They can also be easier to clean because they don't have nooks and crannies that can give mould and mildew a foothold.
Increases the value of your home
A glass corner shower enclosure is a great way to add value to your home. Not only do they look cool, but they also make your bathroom more functional and easier to clean.
This is especially true when you consider the fact that they're relatively easy to maintain once installed, and they can last for years without any major issues.
The best part is that it's also very affordable, which can be a real boon to those on a budget.
A glass corner shower enclosure is definitely the best way to improve your resale value and keep your bathroom in tip top condition. As a matter of fact, remodeling your baths is often ranked among the top home improvements by appraisal companies. Whether you're preparing to put your house on the market or just want to make your space more pleasant to live in, installing one of these baubles will be a winning choice for you and your loved ones.