Glass Shower Enclosure Dallas TX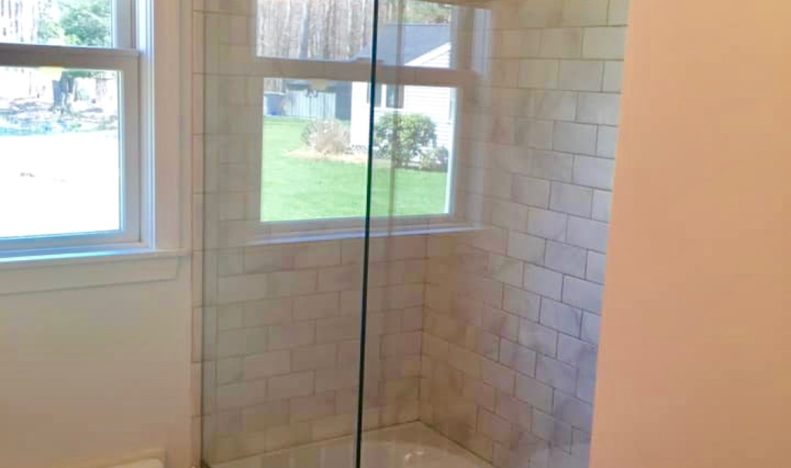 The Benefits of a Glass Shower Enclosure Dallas TX
If you're planning a bathroom remodel, a glass shower enclosure is one of the best choices for your new space. Not only do they look great, but they also offer a variety of benefits.
Unlike traditional bathtubs and shower curtains, glass shower enclosures don't collect water underneath them and create an environment for mildew to grow. They're also hygienic and easy to clean.
Framed or Frameless
Your bathroom is one of the most used rooms in your home. This is why it is important to choose the right type of shower enclosure. You can either go with a framed or frameless style. Both options offer several benefits and can fit into any budget.
Framed doors feature a metal frame that holds the glass panels together. These doors can be found in different finishes such as polished brass, brushed nickel and oil-rubbed bronze. They are also customizable and can be etched, frosted or patterned.
They can be made with thicker glass than the ones that are used for a frameless shower door. This makes them more durable and easier to clean.
However, framed showers can be more expensive than their frameless counterparts. This is because framed doors use a lot of metal and require extra support.
Another downside to framed showers is that they tend to collect mineral deposits and mold over time. This is why it is important to add a protective coating to these types of showers.
Aside from these disadvantages, framed showers are also harder to install than their frameless counterparts. This is why it is advisable to get the help of professional installers.
Lastly, framed showers are also difficult to maintain since they can collect mold and mildew. This is why it is important to add the Diamon-Fusion protection to your framed glass shower doors.
When deciding between a framed or frameless glass shower, it is important to consider the layout of your bathroom and the look that you desire. A frameless shower can be a good choice if you want to create a contemporary bathroom. On the other hand, if you have a smaller space or are looking for a more traditional style, a framed glass shower may be better suited to your needs.
Styles
Glass shower enclosures can add a modern, minimalist touch to any bathroom. They are also space-effective and require minimal maintenance.
Glass is a non-porous material, meaning that it cannot host microbes. This can help prevent mildew and mold from forming in the bathroom. It also makes cleaning the enclosure a breeze. Just a quick spritz of a disinfectant and a wipe is all it takes to keep your glass clean.
Choosing a shower enclosure is one of the most important decisions you can make during your remodel. You will want to select the type of glass you prefer and the style that best fits your bathroom space.
The type of glass you choose can impact the look of your bathroom, as well as how durable and easy it is to clean. You have several choices when it comes to glass, including clear, frosted and tinted options.
Frosted glass can create a beautiful accent for your bathroom, while adding privacy and allowing more light to flow through the shower area. Manufacturers etch one side of the glass with sandblasting or acid to create this texture.
In addition to textured or frosted glass, you may also consider choosing tinted glass for your shower. This option will provide a bit of privacy, but may not be as easy to clean as smooth, clear glass.
It is also important to consider the budget you have to work with when choosing a glass shower enclosure. This is because bathroom spaces can be very busy, and you will want to invest in a quality shower that can withstand wear and tear.
Installation
Showers are one of the most important parts of a bathroom, as they can make or break the space's appearance and functionality. Choosing the right glass shower enclosure for your needs can help you make the most of this area.
Fortunately, there are many options on the market that suit different styles, needs, and budgets. However, it's essential to make sure you choose a glass that is safe and easy to clean.
A frameless glass door has fewer joints and seals than a framed one, making it easier to keep the bathroom clean. This also helps prevent mold and mildew from forming in the shower.
If you're remodeling your bathroom, it's a good idea to get a professional to install a glass shower enclosure. This way, you can be sure the installation is done correctly.
Before installing a shower enclosure, it's important to measure the bathroom. This will allow the installer to create a template. Then, they can cut the glass panels to fit exactly into the space.
The price of a glass shower enclosure depends on several factors, including its size and complexity. Moreover, it is dependent on the glass used and the framing material.
Typically, framed glass shower doors are less expensive than frameless ones. This is because the framing materials are cheaper than the tempered glass sheets used to make them.
Another factor that influences the cost of a glass shower enclosure is the thickness of the glass. A thicker glass allows more light to enter the room and enhances the aesthetic of the bathroom.
If you're interested in adding a shower enclosure to your bathroom, contact Frameless Shower Doors in Dallas for a consultation. Our experts can help you decide which type is best for your needs and budget.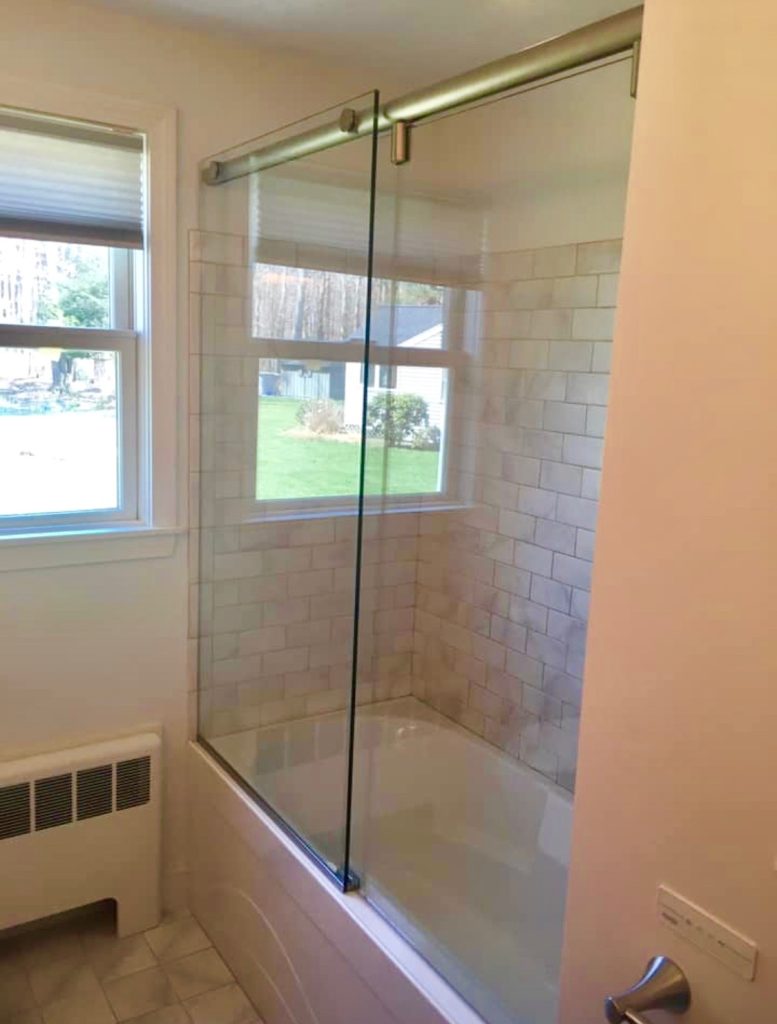 Materials
Whether you're looking for a new shower enclosure or updating the one you have, choosing the right materials is important. Bathrooms can get very wet, and the type of glass you choose can make a big difference in how well it lasts over time.
Generally, tempered glass is the most common type of material used to make glass shower doors, and it's a great choice because it's strong, durable, and won't break down easily. It's also more affordable than other types of glass, so it's a good choice for a budget-conscious home remodel.
You can also choose from a wide range of colors to add color to your bathroom. Tinted glass is a popular choice for modern homeowners, and it can help you blend your bathroom into your overall decor.
Low-iron shower glass is another option, which combines the benefits of clear glass with additional clarity that makes true colors appear through the door and enclosure. This glass is especially useful if you have a colorful tile background that you want to showcase.
Fiberglass and acrylic are other options for shower walls. Both have similar properties, but fiberglass is a little more likely to scratch and fade than acrylic. It may also take more maintenance to keep it looking clean and fresh.
Shower door hardware is an essential part of any enclosure, and it can also affect the durability of your glass. High-quality hardware components are made to resist rust and are made from materials that will stand up to regular use over many years.
If you're unsure about what kind of glass your bathroom needs, it's best to consult with a professional who can help you determine the perfect material for your space. They can also recommend a shower door style that fits your needs and budget.
Warranty
Glass shower enclosures are a great addition to any bathroom. Not only are they aesthetically appealing, but they offer safety and comfort as well. But they do require some maintenance to keep them looking their best. The glass used in these products can become prone to scratches and breakage over time due to normal wear and tear.
In order to help protect your investment, glass shower enclosure manufacturers offer a warranty. Depending on the manufacturer, it may cover materials and labor for a set period of time or for the entire life of the product.
Century products come with a five-year manufacturer's warranty, and Basco offers a 10-year limited warranty on their units treated with AquaGlideXP. All warranties are void if the unit has been damaged by carelessness, abuse, neglect, misapplication, improper cleaning and/or maintenance, accidental damage, fire, flood, accident, acts of God or any other cause not in control of the company.
When choosing a shower enclosure, it's important to consider the hardware that will be used in conjunction with the glass. Many hardware companies offer different finishes that can be used to give your shower enclosure a custom look. However, it's also important to note that certain hardware styles don't match with all shower door types.
Before placing an order, it's important to take the necessary measurements and decide on the type of glass that will be most suited to your needs. After full payment is made, Frameless Shower Doors will send a technician to your home to take the final measurements and design your custom glass shower product.