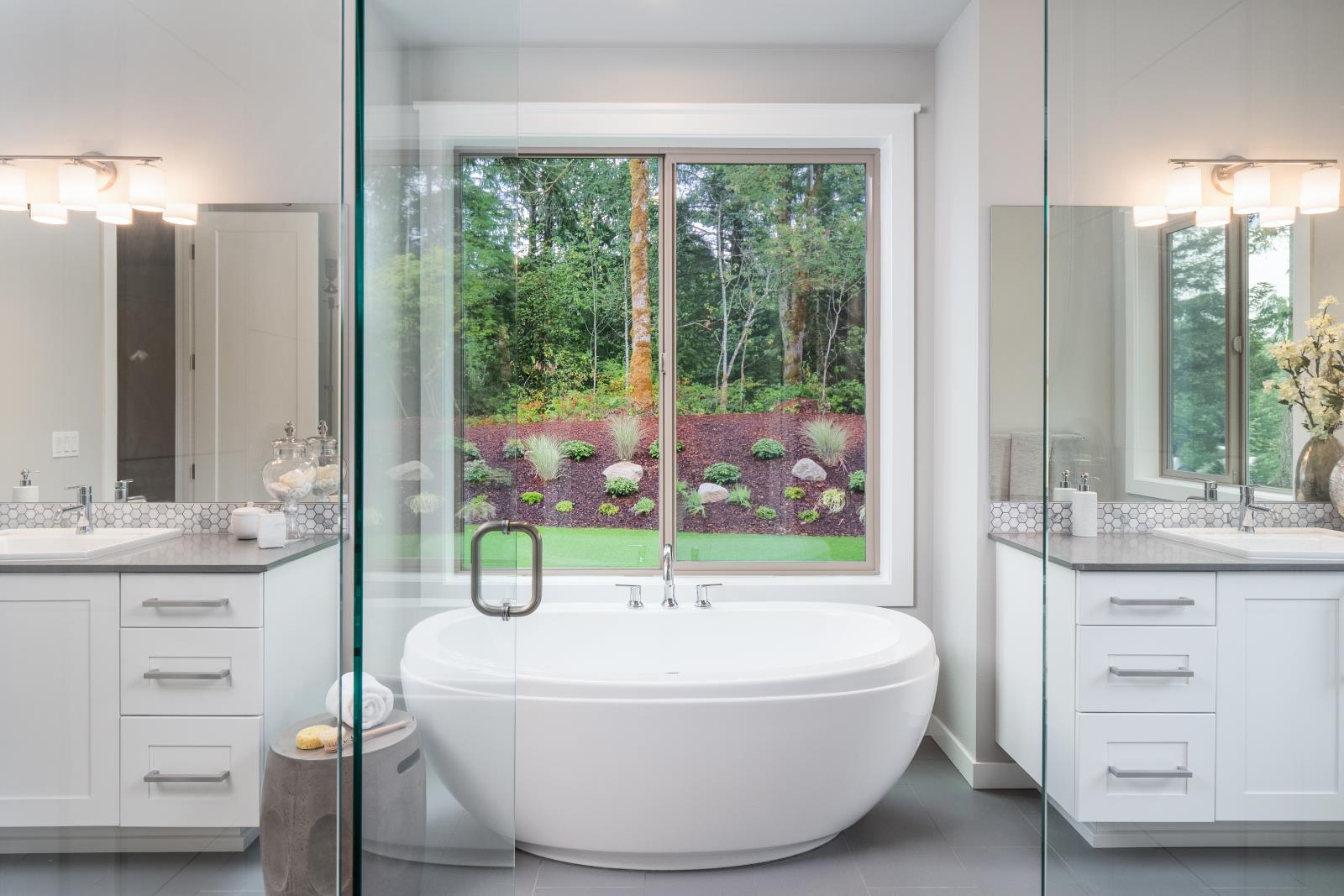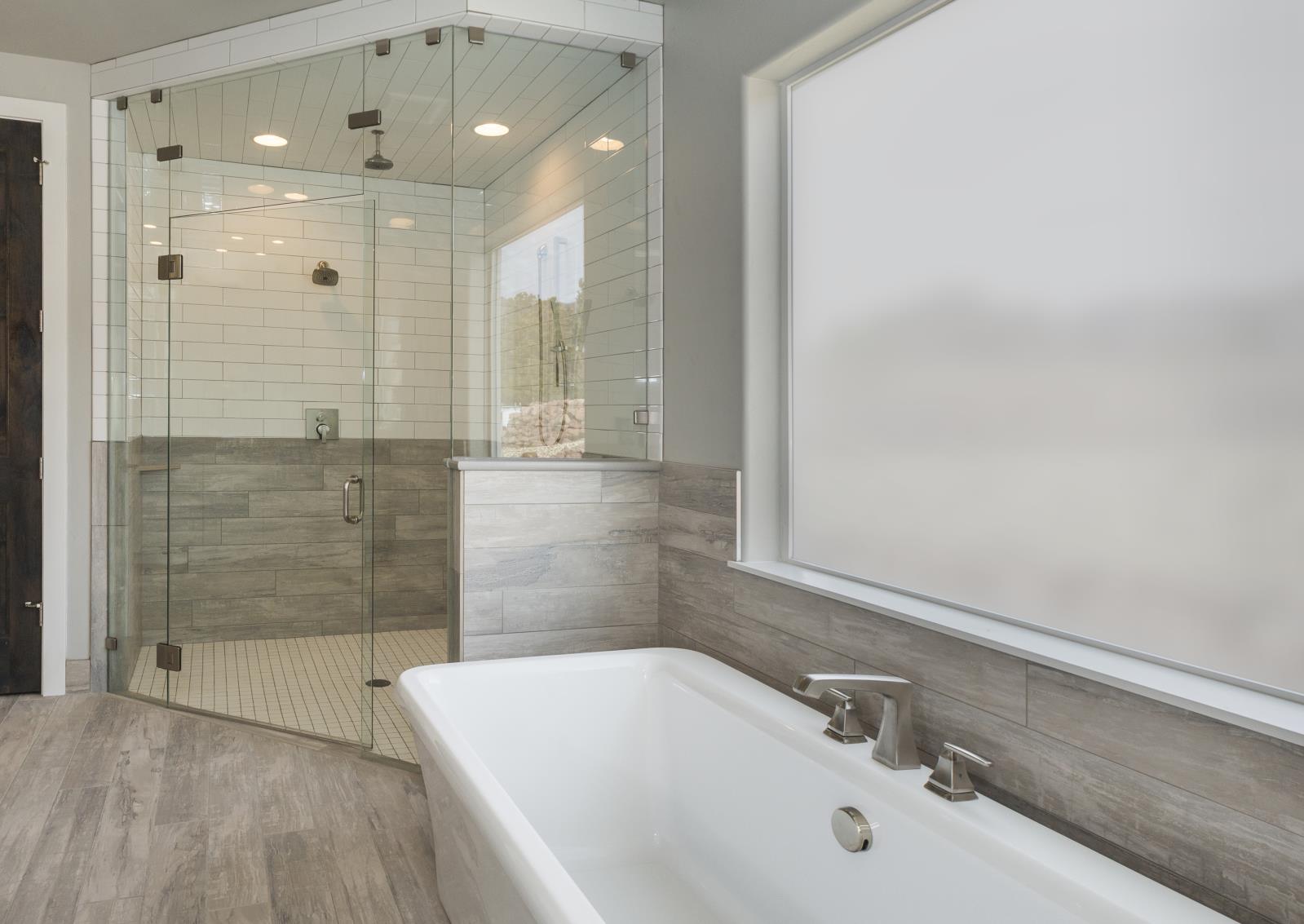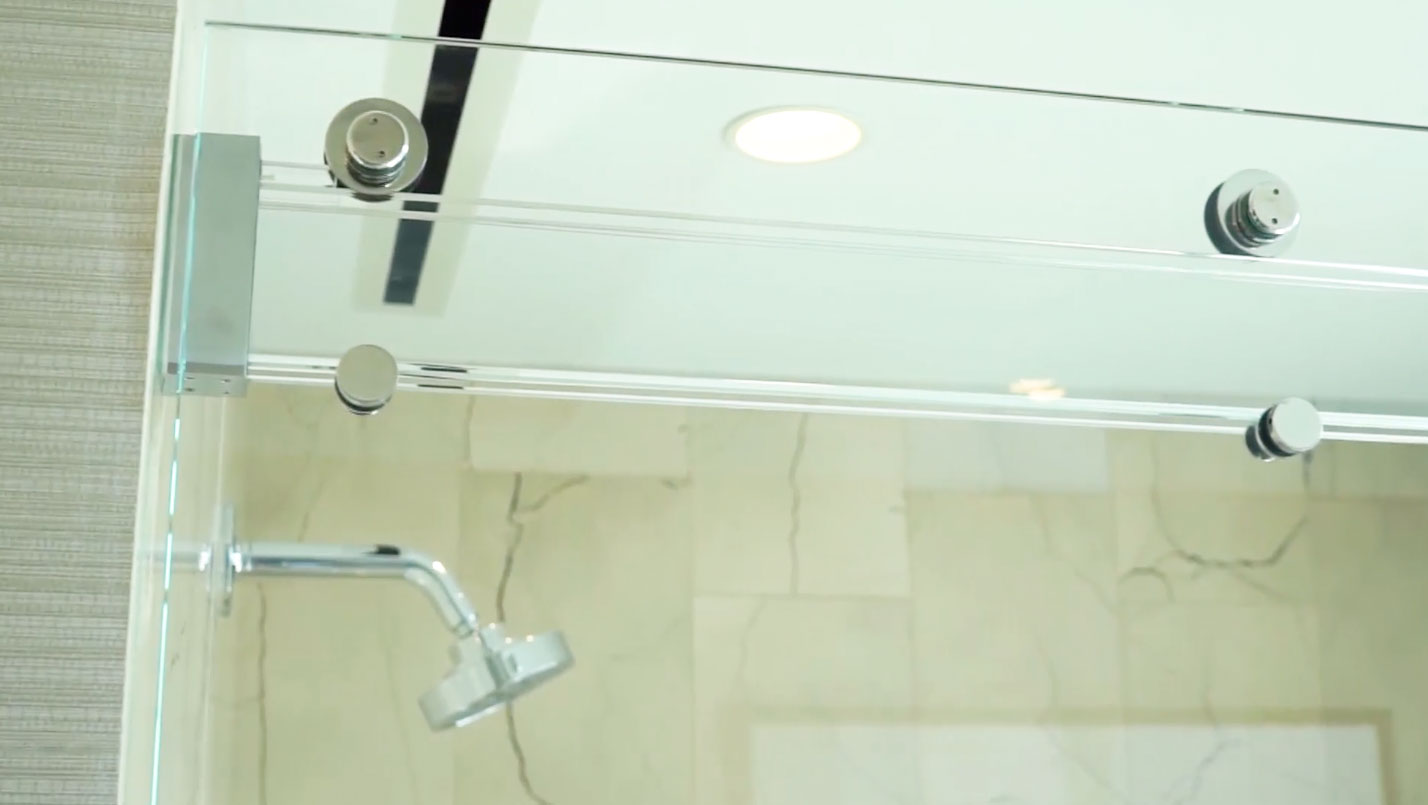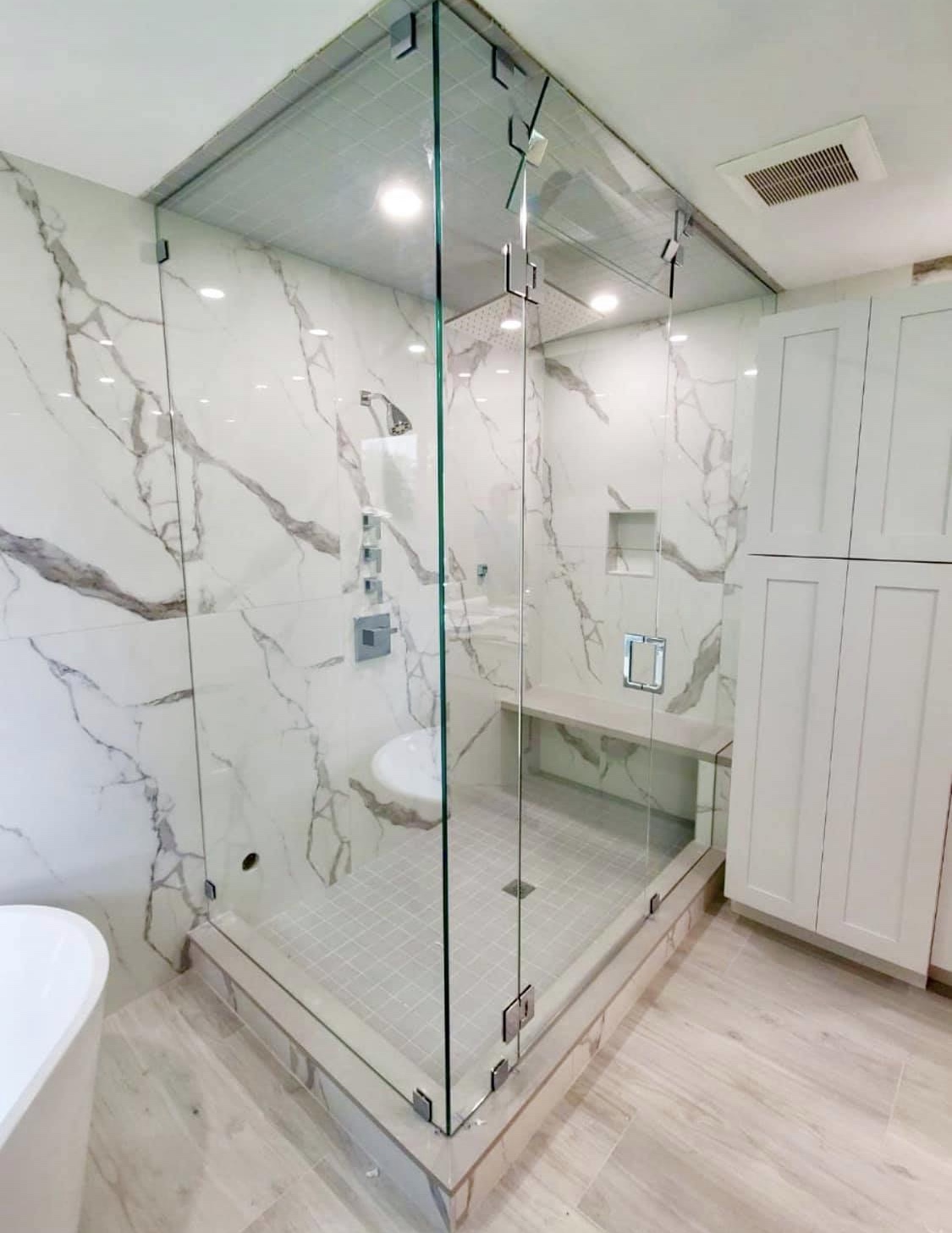 Custom-Made. Made Easy™
Any Style. Any Size. Any Opening.

Our seasoned glass artisans combined with the latest glass fabrication machinery allows us to provide you with a one-of-a-kind, custom made, SGCC certified-totally frameless shower door enclosure, wine room or partition wall that fits your opening perfectly, guaranteed.
Discover the Frameless Shower Enclosure Difference™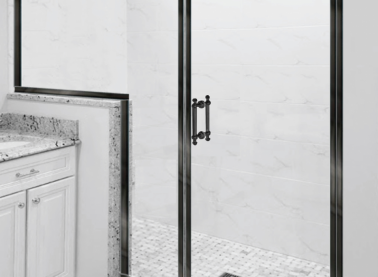 Framed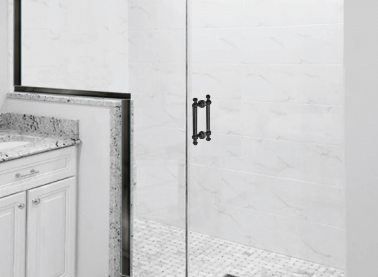 Semi-Frameless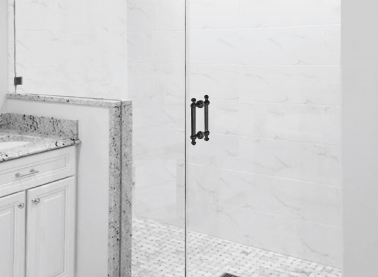 The Frameless Difference™
Here at The Original Frameless Shower Doors®, we believe in the Frameless® Difference. What does that mean for frameless shower enclosures? It's simple: We are focused on providing a truly frameless glass shower door enclosure that conforms perfectly to your unique opening. That means no bulky frames or unsightly u-channels are used in our designs. Just see for yourself how the Frameless® Difference can transform your bathroom.
The Finest Shower Door Available. Designed, Manufactured, Shipped or Installed by The Best Technicians Anywhere®
The Original Frameless Shower Doors® is the leader in shower door and shower enclosures. Since we revolutionized the bathroom landscape nearly three decades ago, no other manufacturer or company has championed more innovation and introduced more forward thinking into the frameless glass shower door industry than we have.
From our unique design options to our world-class installation and DIY support team, we are at the absolute cutting edge in every single aspect of our industry — and we plan on keeping it that way.
Need Advice? Let Us Help You!

Customer Testimonials
See What Our Customers Are Saying About Our Frameless Shower Doors and Enclosures!
Just wanted to let you all know that Will and his helper came to my house today and did a great job installing the new shower enclosure. He took his time, he was meticulous about his work, very well mannered, and the job came out great. I could tell he wanted to make me, the customer, happy. I'm in customer service myself and I think it's important to recognize an employee for going that extra mile. Will's assistant was also extremely polite and helpful. Overall, they provided a good reflection of your company. Justin also did a great job with his part and was able to come up with solutions to a couple of bumps in the road so that I could have a frame-less enclosure. He was always responsive to my text messages and/or phone calls as we were going along. Thanks very much for the beautiful shower enclosure.
Just wanted to share with you the update on my shower: Received the door & pane approx. 1:00 pm this Monday and by 5:00 pm everything was installed. Please see attachment pictures. Thank you for your help and assistance. I am very happy with my Shower Doors.
Big or small orders, sales reps. treat me with the upmost respect, professionalism and courtesy with an overwhelming selection of glass to choose from with the lowest possible prices. So glad our business has found The Original Frameless Shower Doors.
Paul and I would like you to know how much we love our new shower doors. They are beautiful. Yes, we will also put them in our second bathroom remodel and our third, on down the road. You have alovely showroom and Ed was was very patient and informative. He was amazing. The installers Dan & Julian were also polite, clean and professional. Thank you so much for helping us through it Erika.
What impresses me the most is that you and your fabricators knew exactly what I wanted and made it perfectly right the first time. You would be surprised how many people locally could not understand what I wanted to do or told me it could not be done the way I wanted. We proved them wrong!
Sir, I am really impressed with the glass enclosure in my bathroom. I can't find fault anywhere. The measurement, time to completion and installation went perfectly. Thanks for a beautiful job at a great price. I have already recommended you to two friends that are prominent contractors in the area. I wish you and your crew well, thanks again.
I am very pleased with the quality of the door, so is the homeowner. Service was great, and the door fit perfectly. I will definetly do more business with you. Keep up the good work.
John, To say I am pleased with the finished product is an understatement. The workmanship and quality your company has provided is amazing. My carpenter did a beautiful job installing it and we appreciated the installation video. The installation kit was also very helpful. Thank you again so much for all your help and patience with all my questions. I will certainly be referring you and your company to other looking for shower door/glass options.
Dear John, I just wanted to first thank you for your help with my order, you covered every detail perfectly. The enclosure yesterday afternoon. All boxes were in good shape as were all contents. You manufactured EXACTLY what i measured, and it is perfect! Being a rookie, it took me about 3 hours to install. Today I will do final tune up on gaps and silicone. Your measuring and install packets were very handy. Thank you again for your professional guidance!
Gentlemen, Just a note to say "thank you" for your prompt installation, and to let you know how much we appreciate the professionalism of the staff of your company. We were very pleased with our salesperson Alex, as well as the installers Andrew and Michael who worked here today.
Custom-Made. Made Easy™
Custom Shower Doors & Frameless Glass Shower Enclosures
We are the nation's largest and oldest established frameless shower door company. The Original Frameless Shower Doors® offers unsurpassed value when renovating your bathroom.
We offer you direct-from-the-manufacturer pricing as well as the quickest turnaround time in the industry and the largest selection of products and finishes available anywhere! Let The Original Frameless Shower Doors® experts help you design and install your custom frameless shower door enclosure the way you want it today.
News & Events
Shower Doors Video Gallery
See the latest videos and vlogs from Frameless, where we discuss the latest products and designs, share installation tips for our DIY customers, and talk about what sets us apart from the rest of the industry.
Frequently Asked Questions

Professional NASCAR Driver & Seven-Time Consecutive Trans-Am Champion Ernie Francis Jr.
Check Out Our Original Frameless Shower Doors® Race Car
Ernie Francis Jr. is the youngest Trans-Am Series champion in history! With his seven consecutive championships, we couldn't be prouder to be the title sponsor. Just like The Original Frameless Shower Doors®, Ernie always gives it his all and constantly strives to do better.