Shower Door Enclosures Boca Raton, FL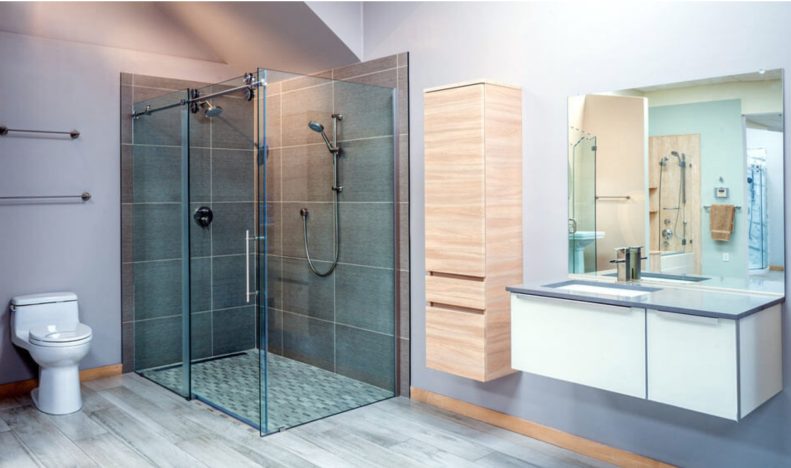 Shower Door Enclosures Boca Raton, Florida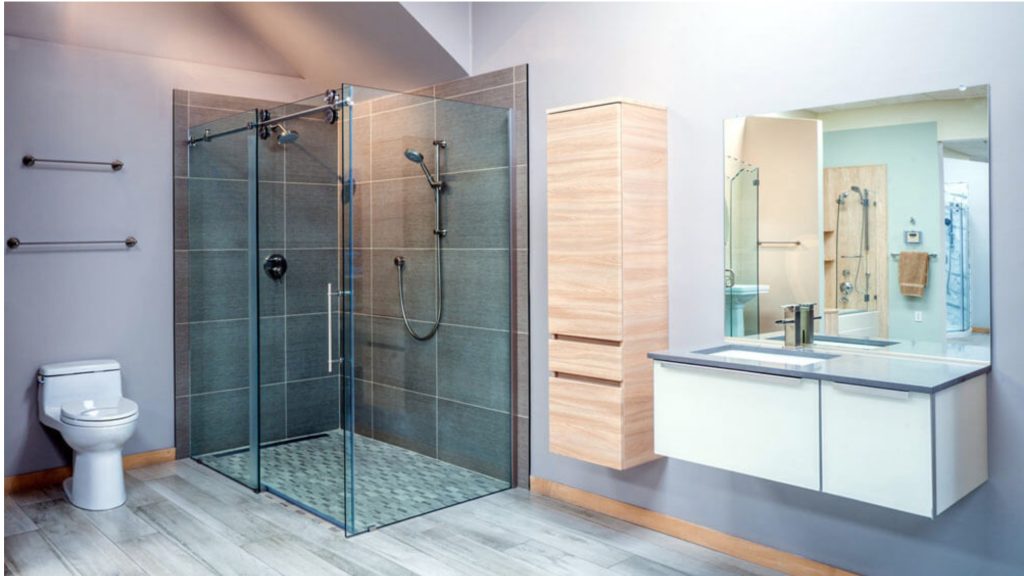 Boca Raton, FL – A semi-frameless or a frameless shower door enclosure can give your bathroom a modern look, and a larger opening for your shower. Plus, it can be easy to clean and reflect natural light.
If you are looking for a glass shower installer in Boca Raton, then we are your company! We've been in business over 30 years, so we have the expertise and the trust to make your shower look amazing.
Semi-frameless glass doors
Adding a semi-frameless glass door to your shower enclosure can give your bathroom a sophisticated look. This type of door is easy to install, and it offers the best of both worlds. Whether you have a full tub or a smaller shower area, adding a semi-frameless glass door is an excellent choice.
Frameless showers are a great option for homeowners who want a modern, minimalist look for their home. Frameless doors can be made from a variety of different materials, including glass, steel, aluminum, and brass. Some frameless showers come with ShowerGuard glass, which provides extra protection against breakage and damage.
A semi-frameless glass door is an inexpensive way to update your bathroom. It's available in many different styles, including clear, arched window, and frosted glass. You can also choose from a variety of hardware. Depending on your needs, you can find doors with a magnetic latch, a hinge, or a handle.
Semi-frameless showers provide a sleek, clean look to your bathroom. They are a good alternative to frameless showers, which tend to be a bit more expensive. These showers are also a great way to add value to your home.
If you're considering updating your bathroom, make sure you choose the right shower for your space. Many factors can affect your choice, such as the size and style of your shower, and your budget. Having a general idea of what you're looking for is a good place to start.
Another factor to consider is how well a frameless shower will match your existing shower material. Most frames are constructed from aluminum or extruded aluminum, but you can also opt for a bronze, chrome, polished brass, or plated brass finish. The best choice is one that matches the shower material you already have in place.
Frameless and semi-frameless showers are an affordable way to upgrade your bathroom. However, they do require a bit of maintenance to keep the edges clean. Using a squeegee can help you get the job done. Also, be sure to place your shower head away from the door. Water leaks can occur, especially with insulated materials.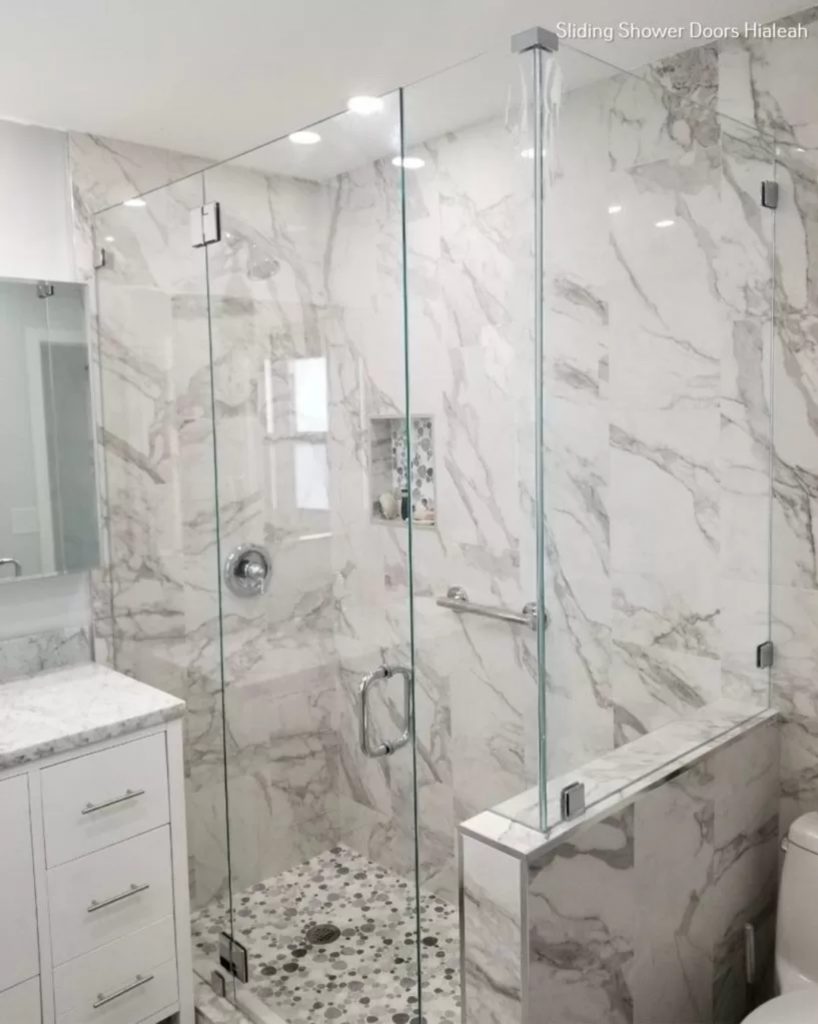 Larger opening to the shower
Frameless shower door enclosures can be made of glass or tile. Both have their own benefits. For instance, frameless glass is easy to clean and does not attract viruses and bacteria. It is also aesthetically pleasing and does not detract from your bathroom's overall decor.
However, before you start buying frameless shower door kits and fittings, you need to determine what type of enclosure you're interested in. There are three main types: hinged, sliding, and pivot. If you're not sure, call a glass professional for assistance. They can help you determine the appropriate size for your shower.
A hinged door is a great option for larger showers. These doors have a wider opening, and they're easier to install. When you're measuring for a hinged door, you'll need to measure the distance from the tub edge to the wall. This measurement should be around 79 inches, but you'll have to add some extra room for people to enter the shower.
Sliding shower doors are another option for bigger showers. These doors slide along a track on the bottom of the bathroom. Generally, these doors are around 45 to 47 inches wide. You can opt for a hinged or sliding style, or you can have both. Typically, a sliding door is split into two panels.
Choosing a pivot door is a bit more complicated. Pivot doors are typically made of aluminum or composite material, and can open either in or out. In addition to being easier to install, pivot doors are easier to clean. The only downside is that you need to keep a close eye on the hinge to make sure it's lining up properly.
Those looking for a more upscale look should consider a frameless shower door. They are more expensive, but they're a stylish option. Because they're aesthetically pleasing, they're likely to increase the value of your home. Also, frameless showers are much more resistant to mold and mildew.
Framed enclosures, on the other hand, have a lot of framing, which makes them less attractive. That said, framed showers are a nice option for those who want something a little more utilitarian.
Easy to clean
Frameless shower door enclosures are a great way to create an elegant, luxurious feel in your bathroom. However, you'll need to take care of your glass shower doors to keep them looking good. Here are some tips for keeping them shiny and clean.
A great way to keep your frameless shower door sparkling is to apply a sealant. This prevents water from making contact with the glass and also helps repel oil.
You can also use a squeegee to wipe the doors down after each shower. Start at the top and work your way down. Once you've cleaned the entire door, wipe it down with a dry cloth.
A vinegar and water solution can also be used to get rid of hard water buildup. Be sure to leave the mixture for at least 30 minutes. If you have tougher stains, however, you may need to add a few drops of bleach to the mix.
In addition, you can use a commercial paste cleaner. The best way to tell which one is right for your shower is to test a small patch before putting it on the whole thing.
There are a number of other products on the market that can be used to clean your frameless shower door. These include Repel dual-purpose cleaner, which is a great product for removing soap scum. It also coats the glass with a protective layer, making it easy to clean.
If you are interested in a more natural approach, you can try using hydrogen peroxide. Although it might not be as strong as a traditional cleaning agent, it is a powerful method for removing mildew.
Another good option is to use a combination of baking soda and vinegar. Combine half a cup of each into a thick paste and then rub it over the shower door with a soft cloth. After the paste has soaked into the pores of the glass, rinse with vinegar.
Ultimately, you'll find that your frameless shower door will be more attractive to potential buyers if you make an effort to keep it clean. Just remember to do the small things every day.
Reflect natural light
Frameless shower door enclosures that reflect natural light are a great way to give your bathroom a contemporary look. They allow you to enjoy a clear, unobstructed view of the rest of the room while in the shower. This can make the space feel larger and more modern.
If you are planning a remodel of your bathroom, you will have to decide what kind of enclosure you want. There are many options to choose from, after you've determined your budget and design preferences. Some of the more popular choices include frameless showers, framed showers, and semi-frameless showers.
If you don't have a lot of wall space, a framed shower is a good option. A frosted glass panel will block light from the rest of the room, but it also provides privacy.
On the other hand, a frameless shower can offer a spa-like experience. Frameless showers are minimalist and create a clean, elegant look. You can even showcase a tile back splash to maintain a consistent theme throughout the bathroom.
The biggest advantage to a frameless shower is that you don't need to worry about unsightly seals or settling soap scum. These showers make the space feel bigger and more open. And they also minimize the risk of mold buildup.
Another benefit is that they are easy to keep clean. When cleaning glass surfaces, you can use a squeegee to remove water. Soap scum can work its way into the glass and clog it up. However, with a frameless shower, there are fewer places for this to occur.
Another important benefit is that they give the bathroom a cleaner, fresher look. Frameless showers are less susceptible to mold and mildew because there are no soap settling areas. Plus, the mirror takes up a lot of wall space, so your shower is not the only thing that takes up space in your bathroom.
Choosing an enclosure is an important design decision. It will influence how your bathroom looks, how easy it is to access, and how well it is used. By choosing a design that complements your style, you can easily make your bathroom feel more inviting.