What is a Shower Enclosure?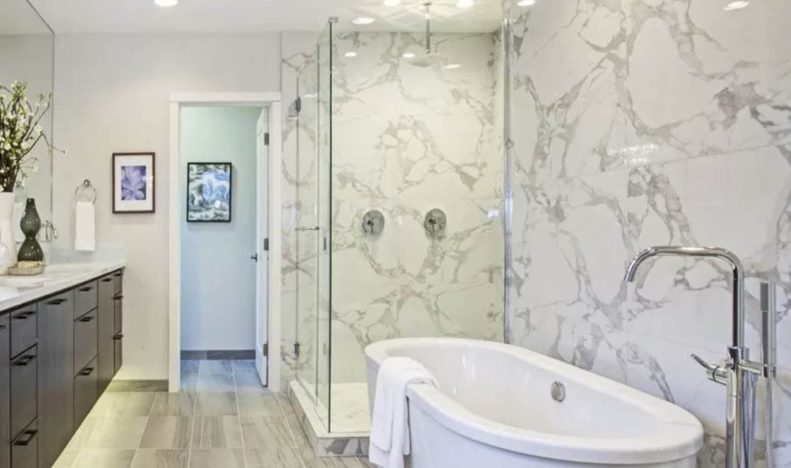 What is a Shower Enclosure? & Installation Services in Dallas
A shower enclosure encloses the shower area of your bathroom. It protects the rest of your space from water splashes and can be a major factor in the look and feel of your bathroom.
Shower enclosures come in a range of sizes, finishes and styles. Choosing the right one will depend on your personal style, inspiration and budget.
What is a Shower Enclosure?
A shower enclosure is a series of panels that surround the shower area in a bathroom, protecting it from splashes and allowing for easy cleaning. They can come in a variety of sizes, shapes and styles to suit any bathroom design, with options including glass panels, doors that slide, pivot or fold open, or walk-in designs.
A common feature in bathrooms, showers are quicker and easier to use than baths and they can be much more energy efficient. They also take up less space in a bathroom than a bath, so they are ideal for any contemporary bathroom.
There are a number of different styles available, including frameless glass which offers a minimalistic look and feels more like part of your bathroom. Low iron glass is a popular choice, as it has a cleaner, crisper finish that will show off your tile or marble much more clearly. You can add a frosted or textured glass panel to create more privacy.
Types of Shower Enclosures
There are several types of shower enclosures available in the market and it is important to select the one that suits the size, shape and layout of your bathroom. These include Quadrant, Pentagonal, Square, Rectangular and Alcove enclosures.
These are the most common types of shower enclosures and they can be fitted along any wall or a door can be added in front to make an enclosure. The most important accessory of any shower enclosure is the shower tray, which will create a robust foundation for your enclosure and ensure water is properly draining.
This will help keep your bathroom dry and prevent mold and mildew from developing in shower enclosure. There are a number of different options for shower trays, including stone resin and acrylic based trays.
Glass is a popular choice for shower doors and comes in frosted, tinted, clear and textured variations. The frosted version is most often used for privacy but the textured option can give your shower area a zen-like look and also adds to the spacious feel of the room.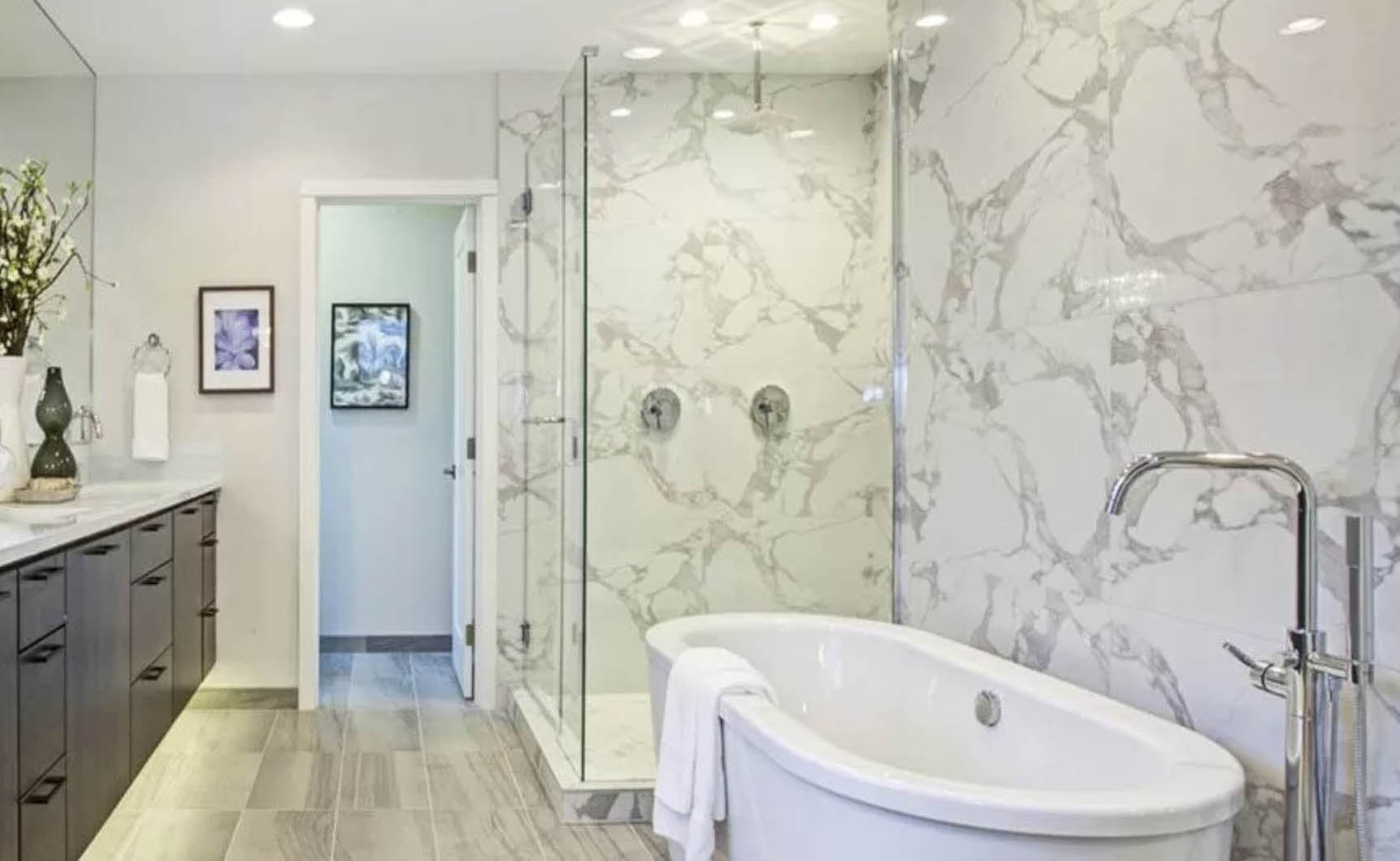 Fitting a Shower Enclosure
A shower enclosure is a panel that encloses your shower area and gives protection to the rest of your bathroom from water splashbacks. These can come in a range of designs including pivot or fold-open, glass panels and sliding doors.
Before fitting any shower enclosure, it is vital to take accurate measurements of your shower and wall areas. These measurements will be crucial when choosing the right door and ensuring a proper fit for your shower.
Start by removing any existing tile and drywall on the wall. This will leave you with a solid base to work from.
Next, cut the tub surround or a section of drywall to allow access to the base of the shower enclosure. Make sure that the base is completely level, as a difference in levels could affect the fitting of the enclosure.
Using the electric drill, drill the channels in the shower walls. Once this has been done, insert the Rawl plugs into the holes and then screw them in place.
Shower Door Enclosures
Shower Door Enclosures are a great way to customize your bathroom. They allow you to create a unique retreat that fits your personal design taste and needs.
Whether you have a small or large bathroom, there are a variety of enclosure styles to choose from. Framed, semi-frameless and frameless are all popular options.
Framed shower doors have a metal frame around each glass lite that secures the enclosure to the wall. They also come in a number of different finishes to suit your style.
Semi-frameless shower doors are similar to framed ones, but framing is only on one or more sides of the glass lites instead of all four. They are typically more affordable than framed shower enclosures and create more minimal sightlines.
Another option is to use clear glass unencumbered by framing. This provides a bright and airy look that works well with many bathroom trends.