Walk in Shower Enclosures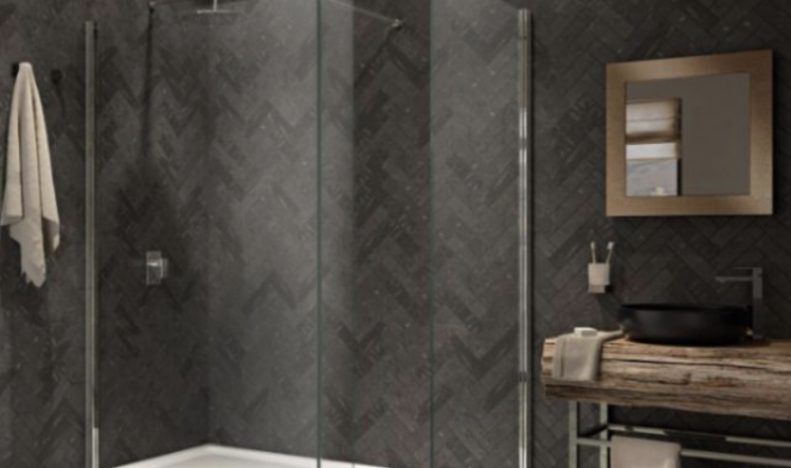 Walk in Shower Enclosures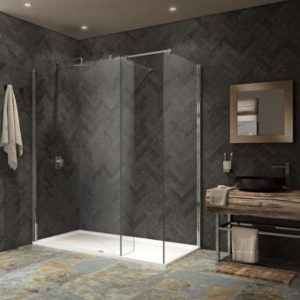 A walk in shower enclosure can be a great addition to any bathroom. They add a touch of elegance and provide a luxurious feel to any room. Having one installed is not an expensive ordeal, and they can create a unique look for your home. Whether you want to recessed the door into the corner of your bathroom or keep the enclosure flush against your wall, there are options available to suit your needs.
Recessed or corner
Recessed or corner walk in shower enclosures offer a number of advantages. They are usually space saving, can be installed in a variety of shapes, and come with a range of door options. These include pivot, bi-fold, and sliding doors.
Walk in showers are ideal for people with limited mobility. They are almost step free, and feature a bench seat for seating. A built-in marble bench also lifts shampoo and soap off the floor. This type of shower can be used by children and elderly alike.
Depending on the design, recessed or corner walk in shower enclosures can be installed between two walls, against a wall, or against a ceiling. You should consider your bathroom's layout and the location of your shower to ensure that you choose the right size and design.
Slate effect
Slate effect walk in shower enclosures are a great way to give a modern twist to your bathroom. This unique alternative to traditional shower trays has been gaining popularity recently. They come in a wide range of colors and shapes, which will help you create the ideal shower space for your home.
Slate effect shower trays can be paired with wall tiles, giving you a stylish look that can complement any style of bathroom. The stone resin construction makes them strong and durable, so they will not crack or warp over time.
These trays are also available in a square shape, making them the perfect solution for shower suites. You can choose from a selection of sizes to suit your requirements, including 700mm, 800mm, 900mm and 1700mm.
Glass clamps and hinges
Shower door hinges are an important part of a shower enclosure's hardware. They are used to hold the glass panel in the enclosure together. Choosing the right hinges can make your door operate smoothly.
Depending on the design of your bathroom, you can choose from several types of shower door hinges. You can find them in a wide range of colors, finishes, and styles.
Among the most popular are those made of stainless steel. These are strong and durable, and damage-resistant. Chrome is another popular finish for these products. Stainless steel is also visually appealing.
Metal clamps are a great way to secure your glass panels. Typically, they are shaped to fit your bathroom's plan. The shape depends on the size of your glass.
Wet-room tile floor
Choosing the right wet-room tile floor for your walk in shower enclosure is one of the most important decisions you'll make. You'll want to choose a flooring that's durable, easy to clean, and slip resistant. It's also important to consider the style and size of the tiles.
Large format porcelain tile is a great option for wet rooms. They offer a durable, waterproof surface. Also, they are easy to maintain. These types of tiles come in a wide range of colors and styles.
Mosaic tiles are another good choice for wet rooms. Mosaics have intricately planned patterns that create a stunning mosaic. They're easy to lay and can be laid in a slope towards the drain. However, some mosaics may require sealing before use.
Cost
The cost of walk in shower enclosures can vary depending on many factors. These include the materials used, the design, the plumbing work and the labor. A simple, no-frills stall can be as low as $500 while a high-end custom tile walk in shower can cost $4,200-8,500.
If you decide to go the DIY walk in shower enclosure route, you will save on labor and the cost of a professional installation. In some states, a building permit may be required, which can add a few hundred dollars to your project.
When you are considering remodeling your bathroom, a new walk-in shower stall can give you the look you want. Plus, it can boost your home's resale value.