Custom Shower Enclosures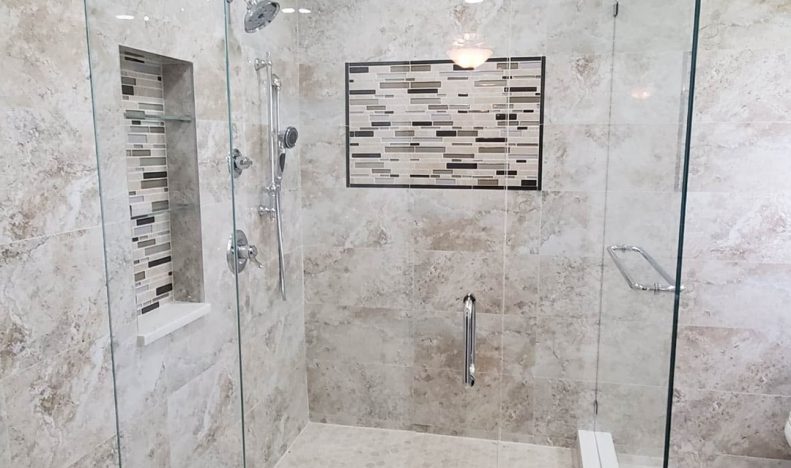 Custom Shower Enclosures
Custom shower enclosures are a popular option among modern homeowners. They add a unique charm and boost the home's value.
Before choosing a custom glass shower door, make sure you take into account several factors such as the size of your shower space, how much room you have between the bathroom and the enclosure, and how much time you'd like to invest in daily cleaning.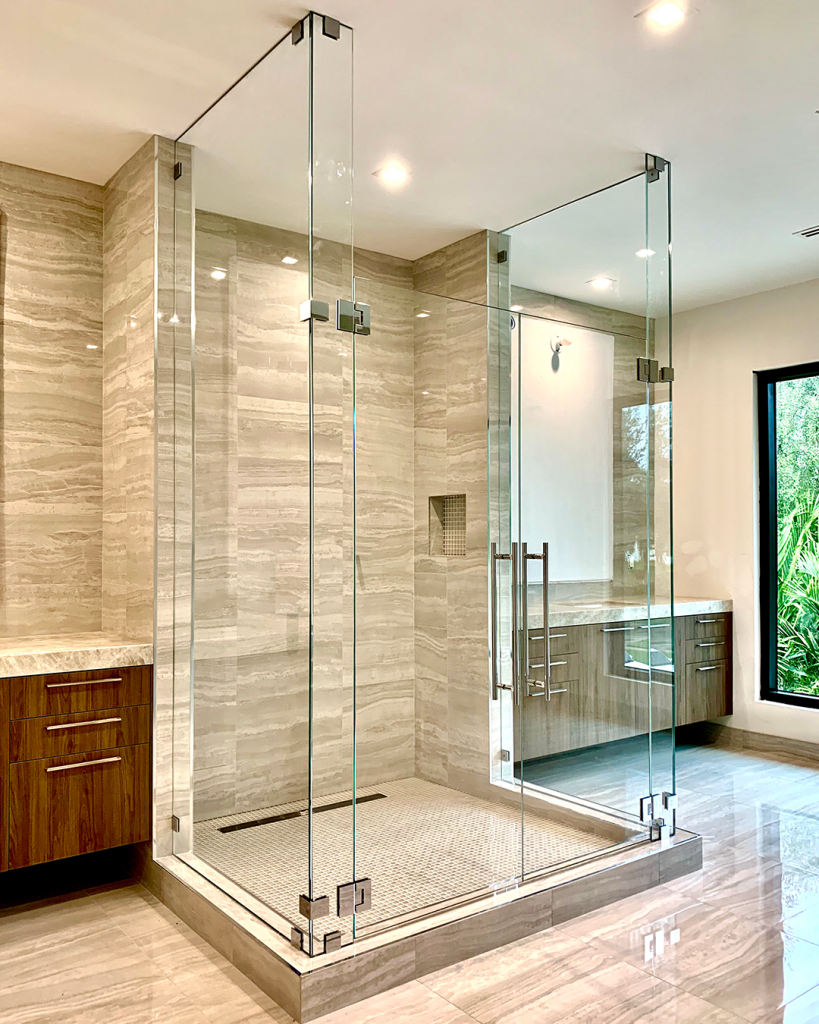 Frameless
Frameless shower enclosures are a modern bathroom remodeling option that can make your space feel larger and more open. They also show off designs, like stone tiles or marble accents, and unique shower fixtures without obscuring them with metal framing.
These doors are also easier to clean, and they don't collect soap scum or show water spots like metal-framed doors. They require less effort to maintain, and they're a great addition to any bathroom remodel.
However, custom shower enclosures are often more expensive than framed or semi-frameless options. This is because they are more difficult to build, and they require specific dimensions that vary from one home to the next.
Hinged
Hinged doors are typically used in custom shower enclosures. Clients choose stall dimensions, the number of fixed panels, the angles at which panels meet adjoining surfaces and more.
PROS: Hinged showers require little effort to keep clean since they do not have bottom tracks that collect dirt and grime. They also provide an aesthetic look that enhances the overall aesthetic of a bathroom.
CONS: Hinged showers may not be ideal for small bathrooms because they require more space to open outward. They can also create water spills when the door is opened, which can lead to water damage on the floor outside the shower enclosure.
Hinged glass shower doors are available in a variety of styles and colors. They can also be etched with an elegant design or frosted to create a more private stall.
Sliding
A popular option for a wide range of bathroom designs, sliding shower doors feature two glass panels that slightly overlap and either slide or roll open. This enables both sides of the tub or shower to be accessible and allows you to turn on the water without having to step into the stall or tub.
Sliding doors come in various configurations and can be customized to your preference. They offer a modern look that harmonizes with many different styles of bathrooms and is space-friendly as they do not require any clearance around the shower door.
Framed sliding shower enclosures are also available with a variety of framing options including hardware and accessories that come in many different colors to compliment your bathroom decor. They also cost less than frameless and can be more economical for homeowners who are renovating on a budget.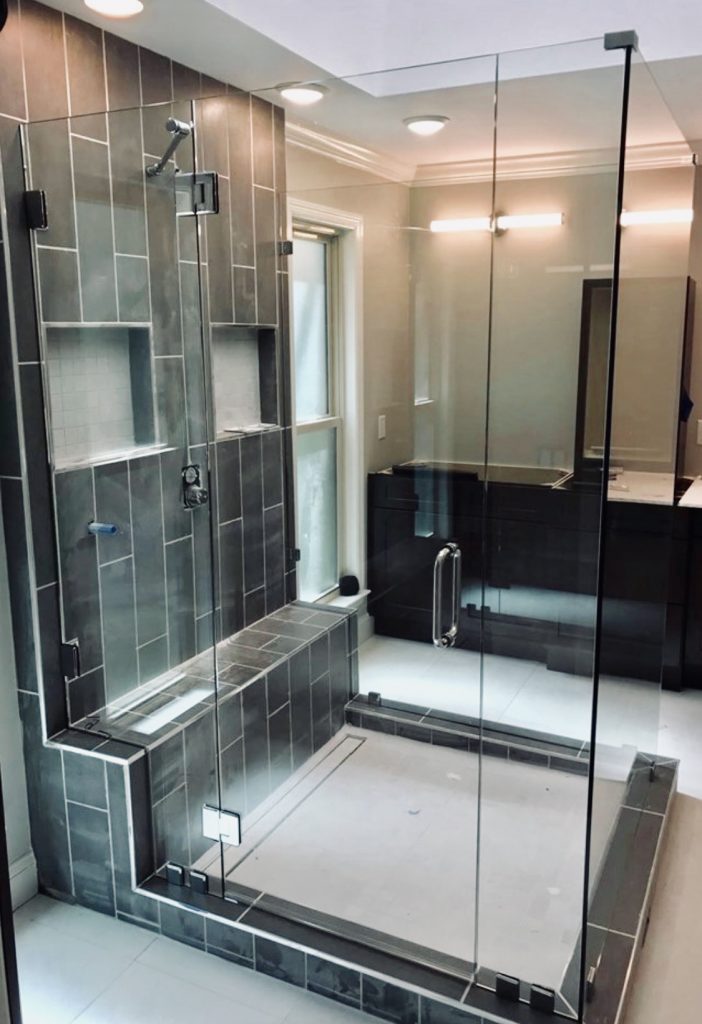 Tub Enclosures
Whether you want to upgrade your tub or create a dual-purpose shower, there are many options available. Choosing the best tub enclosure for your needs depends on several factors, including your personal design preferences, space availability, and bathroom ventilation requirements.
Frameless bathtubs and shower enclosures are a popular choice for homeowners who prefer a contemporary or clean aesthetic. They are made with 3/8 to 1/4-inch thick tempered glass and feature brass-plated or anodized aluminum hardware.
Semi-frameless designs are similar to their frameless counterparts, but they have more metal around the edges of the glass panels. This reduces the cost of materials and creates a more traditional look.
Clear glass shower doors can make a dramatic difference in your bathroom's overall aesthetic. They can be custom designed to fit your needs and style, and they offer a sleek, modern look that can quickly add value to your home.