Shower Surrounds and Enclosures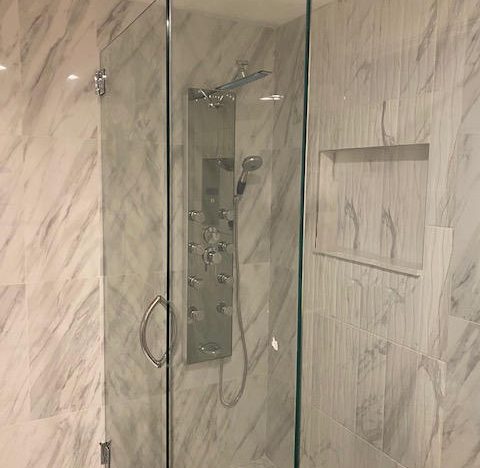 How Shower Surrounds and Enclosures Can Transform Your Bathroom
A new custom shower enclosure is one of the best ways to update an outdated bathroom. They're also a great way to bring more light into a room, giving it a spacious feel.
There are many types of shower surrounds and enclosures to choose from, including those that are frameless. Keep reading to learn more about these products and how they can improve your bathroom.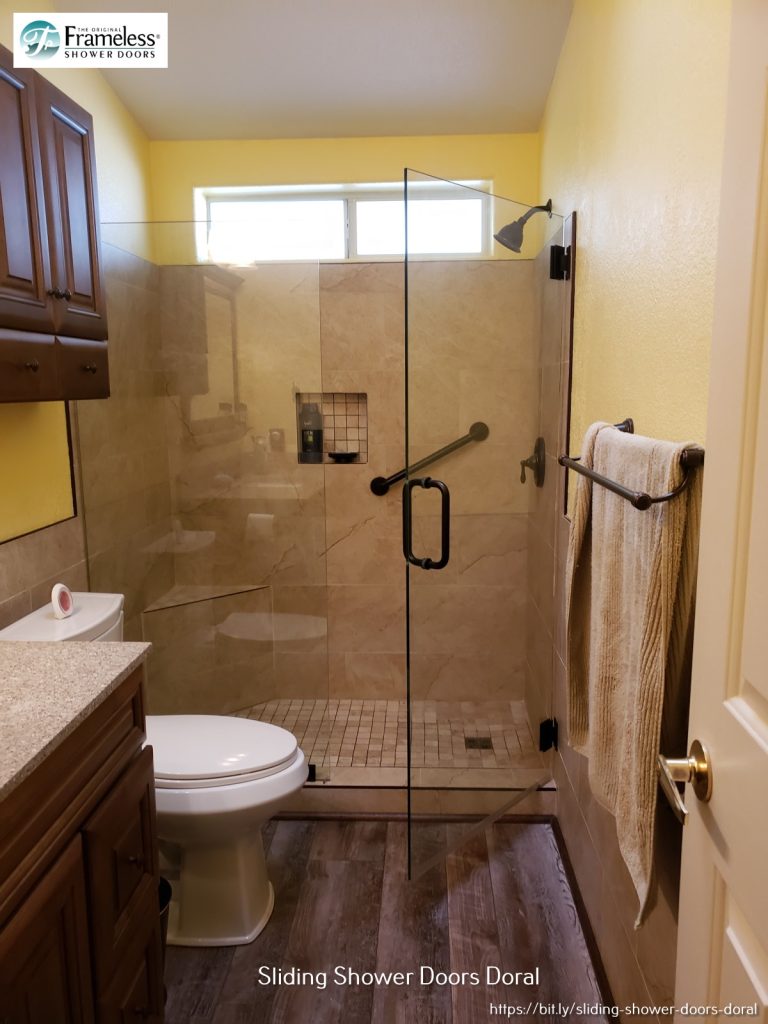 Frameless Bypass Glass Sliding Door
A frameless bypass glass sliding door offers a unique and elegant way to add large panes of glass to your shower enclosure. These doors can open up your bathroom and make the space feel wider, brighter, and more inviting.
Unlike pivot doors, which hinge on one side and open the other, bypass doors operate by sliding along tracks on both sides of the enclosure. This feature makes them ideal for small bathrooms or spaces where a pivot door wouldn't be possible.
They also help keep water inside the tub or shower and reduce leaks. In addition to being easy to clean, they save energy because they don't allow heat or cold to escape through the gaps between the panes of glass.
Bypass sliding shower doors are available in a variety of styles, sizes, and configurations to match your unique needs and design preferences. They can be frameless or semi-frameless and can come with or without 90-degree returns.
Curved Glass Enclosures
Curved glass shower enclosures add a sense of opulence to any bathroom. They are commonly seen in upscale residences and can be fitted along a flat wall, in the corner, or as a standalone unit.
In addition to adding a curved flair, a curved glass shower also maximizes available space and can be designed for walk-in use (these types of systems are becoming more popular). These curved enclosures can even feature lighted tile recesses on the back walls beautifully illuminating them.
Unlike traditional, heavy, frameless glass shower doors, these clear, low iron units are easy to clean, don't attract germs and bacteria, and can instantly increase your home's resale value! Using safety tempered glass, these curved showers are also durable and safe.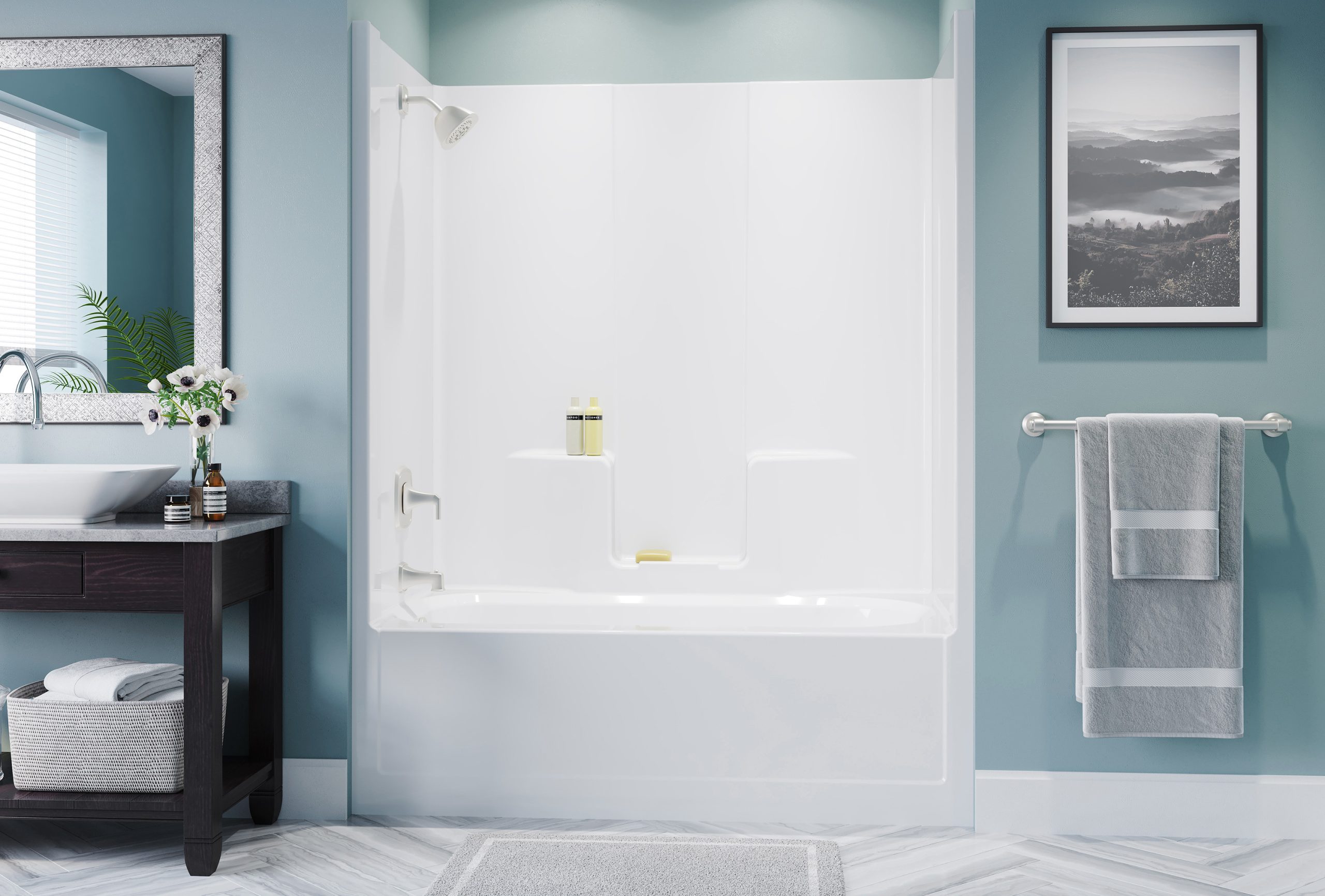 Clear Glass Enclosures
Clear glass is a trendy shower door option right now that offers a timeless look. It also has a clean and contemporary feel that is sure to make your bathroom feel more spacious.
The most noticeable benefit of this type of enclosure is that it allows light to pass through the glass, making your space appear brighter. This is especially helpful in a small bathroom with minimal natural light.
However, there are drawbacks to clear glass that you need to consider before deciding to go with this style of shower door. For one, water spots are more visible on clear glass, which can make it difficult to keep your shower door looking pristine.
Another issue with clear glass is that it can have a green tint to it that looks dingy on dark colors and makes white tile appear to have a fuzzy or faint green color. To mitigate this problem, clients can choose to upgrade to ultra-clear or sapphire glass that has been specifically formulated to reduce the iron content in standard clear glass, reducing the green hue.
Glass Shelves
Glass shelves are a great way to add storage and style to any shower surround or enclosure. They're also easy to keep clean, and they don't absorb moisture or mold the way other materials do.
They're also a great choice for homeowners who want to make their homes more eco-friendly. Shelves made of glass can be recycled easily, compared to wood which requires trees to be cut down, and plastic which ends up in landfills.
Transparent custom glass shelves can reflect light and help make a space feel larger. They also work well for highlighting artwork, collectibles, or keepsakes.
They're available in a variety of styles, tints, and edge works. You can even order mirrored glass shelving to create a dramatic focal point.