Tub Shower Enclosure Ideas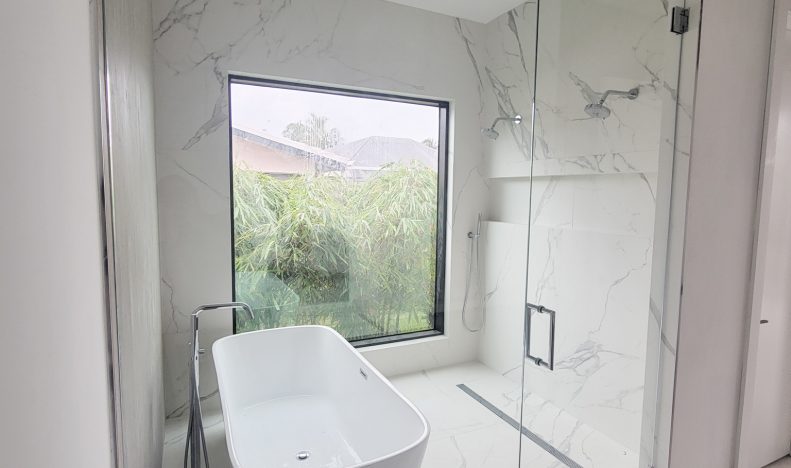 How to Upgrade Your Bathroom With a Tub Shower Enclosure Dallas TX
If you are planning to upgrade your bathroom with a tub shower enclosure, you have plenty of options. From the bathtub itself to surrounds, enclosures and doors, there are many ways to get a modern look without having to completely remodel.
To give your bathroom a more modern look, consider replacing the bathtub with a walk-in shower. These types of showers are easy to install and take up minimal space.
Frameless Glass
Frameless glass shower enclosures are a growing trend and complement clean, minimalist style preferences. They also offer durability and easy maintenance.
They're ideal for small bathrooms and tight-packed fixtures like a shower. They make a bathroom feel more spacious and keep it open and airy.
These doors come in many shapes, sizes and styles to suit any design preference or budget. They can be sliding, pivoting, or bypass doors.
If you prefer privacy, consider a frosted or patterned glass. These can provide a cozy feeling and allow natural light to pass through while obscuring visibility.
You can also opt for tinted glass for a more contemporary look that adds interest and a splash of color. Bright aqua hues can help balance the space and complement the tiled walls.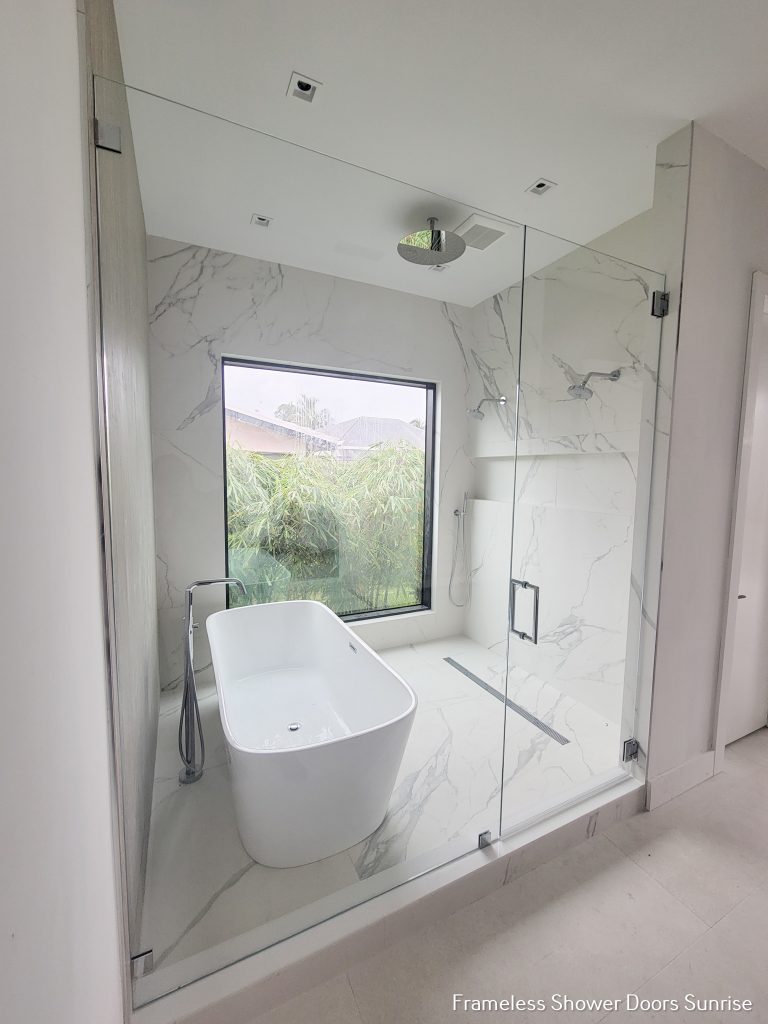 Copper Tub
A copper tub can make a stunning focal point in a bathroom. It will set the tone for all of the rest of the decor and become a unique element that won't blend in with the rest.
There are several styles of freestanding copper tubs to choose from. These include double ended, Japanese soaking and slipper tubs.
These freestanding designs typically have a rounded design at both ends of the tub. This allows for two people to sit in the tub at a time if they are large enough.
Many copper tubs come in hammered or mosaic finishes. Other options include smooth copper or antique copper. These tubs can be paired with wall-mount faucets or freestanding fillers that are mounted to the deck of the tub or floor.
Stainless Steel Frames
Frameless tub shower enclosure ideas are a great way to add style and personality to your bathroom. They can be customized with a variety of hardware finishes, configurations and glass types.
Stainless Steel Frames
Stainless steel frames are the perfect choice for your tub or shower enclosure as they are sturdy and can handle a lot of wear and tear. They are also resistant to corrosion.
You can also use a frosted glass surround to create a more secluded feel while still showing off your beautiful shower. This reflects your taste and gives your space a modern, sophisticated look.
For the doors, choose a minimum of 4mm thick toughened safety glass. The optimum thickness is 6mm, which provides the necessary strength and durability along with a solid and premium-looking design.
Glass Block
Glass block tub shower enclosure ideas are a unique way to add an interesting element to your bathroom design. They also enhance the aesthetics of your space while adding natural light to the room.
You can choose a variety of glass blocks with different patterns and colors to create a modern and stylish shower design. The best part is that this material can blend well with minimalist designs and neutral color accents.
For example, this dreamy DIY bathroom renovation by Erica Van Slyke features a dazzling glass shower and tub combination. It also pairs white subway tile and creamy white walls for a seamless look.
Glass block is a great option for bathrooms that want to maximize natural light while still providing privacy and a classic, elegant feel. However, you should choose a shower style that complements your overall design and the function of the room.